Jewish World Review

In death, son finally matches baseball legend

http://www.jewishworldreview.com | (KRT) He was very nervous, I remember that.

Wouldn't you be? Could you be calm and nonchalant if you sat there knowing that at some point soon, in a minute, two at the most, you were going to be asked why you froze your own father's dead body?

John Henry Williams died at 35 Saturday night in Los Angeles. He was the son of Ted Williams, a baseball player superior, perhaps, to the likes of Babe Ruth or Henry Aaron, while his own life was like something out of O. Henry or Edgar Allen Poe, fraught with bitter irony and macabre twists.

His father was "my mentor, my best friend and the greatest hitter who ever lived," John Henry told me last Feb. 17, when he came here for a tryout with the Schaumburg Flyers of minor-league baseball's Northern League.

A day later, the newspaper ran a color photo of J.H. Williams in his dark Schaumburg cap with the red bill . . . the spitting image of a young Ted.

"That's something we all noticed when that picture ran, the really striking resemblance to his father," Matt McLaughlin, an executive and broadcaster for the Flyers, recalled Monday of the team's get-acquainted period with John Henry.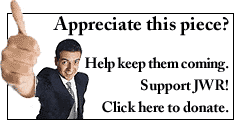 "Otherwise, in terms of his time with us, he was very low-key, very courteous, very respectful."
Out of respect, John Henry chose uniform number 19, requesting the 9 to pay homage to his immortal dad, but double digits so as not to invite any other form of comparison between them. Already he had taken enough liberties with the Williams legacy to do anything so brazen as lay claim to Ted's number.
His father hit .406 for the Boston Red Sox in 1941, becoming the last man to break the point-four barrier. The son in a fortnight's audition for Schaumburg could do nothing, .000, hitless in seven at-bats before being let go.
Little was known of John Henry before that, other than what had become common knowledge from a worldwide publicity barrage - including a supermarket tabloid frenzy - that the "Vanilla Sky"-style cryogenic freezing of Ted Williams' corpse had generated in the summer of 2002.
Did he mind discussing it?
"Would you mind if we didn't?" John Henry asked me, voice quavering a bit. "There's been so much said already, and it's such a sensitive subject in our family, I would really rather not get into it again."
Fans in baseball stands are not known far and wide for their sensitivity.
"Here at home, as I recall, he was received well," McLaughlin said. "Certainly there was a heckling element from opposing fans, though, in his brief time with us. I think he expected that to a degree. A small amount of negative feedback, John Henry knew that was a possibility."
Williams was a 6-foot-5-inch, right-handed swinger. He got a look at first base and as a designated hitter. The desire was plain, but not the skill. Manager Andy McCauley didn't need to observe Williams for long to know any resemblance to Ted was in name and face only. They parted amicably.
A few months later, John Henry hooked up with an independent club called the Southeastern Cloverleafs. A pop fly on June 14, 2003, in Pensacola, Fla., fell beyond the reach of a shortstop for the Pensacola Pelicans for his first professional hit after 18 previous at-bats with three pro teams.
By October, he was dying.
That is evidently when his cancer was diagnosed. Was he ill before this? Not to the knowledge of the Flyers, whose medical staff evaluated Williams before permitting him to come to 2003 spring camp.
John Henry was hardly jolly that day. A mythic figure's son, scion of the "Spendid Splinter," he was beset with personal debt, wayward, undistinguished in any line of work, capriciously trying to step into giant footprints, an object of mockery for the way he chose to preserve the rest of an 83-year-old man's remains.
To die himself at so tender an age, to will his own DNA to be frozen in a lab, is either a cruel fate or a bizarrely apt one. What a way to catch up to one's father.
In "Field of Dreams," a young man and his father's ghost get to have one last game of catch near a homemade diamond. John Henry Williams told me that he grew up on his father's 100-acre Vermont farm, where "I used to mow our fields into the shapes of baseball diamonds."
Others are frozen, but I am the one today who feels chills.
Every weekday JewishWorldReview.com publishes what many in Washington and in the media consider "must reading." Sign up for the daily JWR update. It's free. Just click here.
Comment by clicking here.

© 2004, Chicago Tribune Distributed by Knight Ridder/Tribune Information Services