Jewish World Review

Minorities shy away from University of Michigan after ruling

http://www.jewishworldreview.com | (KRT) Minority student applications to the University of Michigan - the subject of the U.S. Supreme Court's affirmative action decision last year - are down 23 percent compared to the same time last year.

Preliminary figures for next fall's freshman class also show that the number of black, Hispanic and American Indian students admitted so far is down 30 percent. Overall applications are down by about 18 percent while many colleges elsewhere are reporting increases.

"We are concerned about it," Michigan admissions director Ted Spencer said.

Spencer stressed that the data are preliminary because about one-third of the applications have not been reviewed. He predicted the percentage of minority students in the freshman class will "change slightly upwards."

As of now, about 6.5 percent of admitted students are minorities, compared to 9 percent at this point last year. The admissions deadline was Feb. 1, and minority students tend to apply closer to the deadline, he said.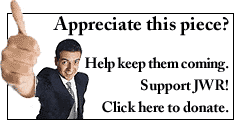 In a landmark decision in June, the Supreme Court ruled that colleges could consider an applicant's race to get a diverse student body, but struck down Michigan's numerical system that automatically gave minority applicants extra points.
The court ruled that colleges could consider an applicant's race to build a diverse student body so long as it was considered among other factors. The justices found that the point policy was too similar to a quota system, and was inconsistent with the idea that applicants should be judged individually.
In response, Michigan designed a less rigid process that still takes race into account and is similar to its law school admissions policy, which the court found was legal.
The new application requires applicants to answer two short questions and one longer essay, and at least two people read each application. One essay was required in the old application.
Michigan officials cited several possible reasons for the decline, including that the application was made available a month later than usual and that the essays may discourage students. They theorized that students may be concerned about a proposed state ballot initiative to prohibit universities and state and local governments from "discriminating against or granting preferential treatment" based on race, sex, color, ethnicity or national origin.
"With these continuous attacks on Michigan, that might be one of the reasons that is deterring students from applying," said Michigan senior Monique Perry, a black woman who is vice president of the student government. She said if the trend continues and the percentage of minority students declines next fall, "we obviously have a problem."
Black, Hispanic and American Indian students constituted 13.2 percent of Michigan's 2003 freshman class.
Most schools did not make changes to their applications in response to the court decision because they did not use point systems when evaluating applications. Two exceptions were Ohio State University and the University of Massachusetts at Amherst, which scrapped numerical systems.
Applications to Ohio State, which now requires four short essay questions for the first time, also have declined. Overall applications are down 12.5 percent and minority applications are down nearly 9 percent compared to this time last year, said Mabel Freeman, assistant vice president for undergraduate admissions. About 30 percent fewer minority students have been admitted, she said.
Ohio State is considering reducing the number of essays next year, Freeman said.
"As soon as you put essays on the application, you are cutting the population" who will apply, she said. She said that the university's decision to scrap a point system similar to Michigan's may have sent the wrong message to minority students. "Some in the minority community are waiting to see if we are really still committed to enrolling minority students and having a diverse campus," she said.
Northwestern University has seen a 10 percent jump in total applications, and an even greater increase in minority applications this year. Black applicants are up 28 percent and Hispanic applicants up 22 percent, said director of admissions Keith Todd. Since decisions aren't finalized until April 1, he could not provide information on students accepted.
While overall applications at the University of Illinois at Urbana-Champaign have increased slightly, applications from minority students are up 20 percent, said Stanley Henderson, associate provost for enrollment management. He said Illinois admissions counselors have increased recruiting in high schools with large minority populations.
Henderson said next year's application will include several essay questions instead of an open-ended personal statement.
Admissions experts said they expect to see a continued increase in college applications nationwide as the number of high school graduates rises and more attend college.
David Hawkins of the National Association for College Admission Counseling said, however, that universities with more complex applications - such as Michigan and Ohio State - will see a dropoff. It is becoming increasing popular for colleges to ask applicants to answer unique questions instead of writing a general statement about why they wish to attend a particular school.
Jim Conroy, chair of the post-high-school counseling department at New Trier Township High School in Winnetka, Ill., said essay requirements discourage students who are wavering about a school. Last year, 174 New Trier seniors applied to Michigan and 37 decided to attend. He said fewer students applied this year.
"The essays are a roadblock," Conroy said, "but a roadblock overcome by the kids who really want to go there."
Every weekday JewishWorldReview.com publishes what many in Washington and in the media consider "must reading." Sign up for the daily JWR update. It's free. Just click here.
Comment by clicking here.

© 2004, Chicago Tribune Distributed by Knight Ridder/Tribune Information Services