Jewish World Review

In an effort to be 'fair,' church ends traditional weddings

http://www.jewishworldreview.com | (KRT) A Methodist church in midtown Kansas City will stop performing traditional weddings this spring because United Methodist rules do not allow such services for gay couples.

Instead of weddings, Trinity United Methodist Church plans to hold special worship celebrations for couples. Such services will not include wedding vows, but if couples wish, they can conduct their own vows elsewhere first, said the Rev. Sally Haynes, the church's senior pastor.

The new policy grew out of the congregation's desire to treat all members equally and still remain part of the United Methodist Church, Haynes said.

United Methodist rules forbid same-sex unions to take place in its churches or to be conducted by its ministers. Church law defines marriage as a shared fidelity between a man and a woman.

A "clear majority" of delegates to the church's last general conference, held four years ago, approved the marriage definition, said Stephen Drachler, public information director at United Methodist Communications in Nashville, Tenn.

"Like across society, there's not unanimity on the issue," Drachler said. "But the church's position is clear. ... Marriage is between a man and a woman."

Between 30 percent and 40 percent of Trinity's members are gay men or lesbians, said Haynes, who is married. The church has about 275 members and an average Sunday attendance of 140.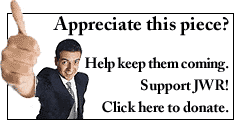 At a congregational vote, 92 percent of members favored the new policy, Haynes said.
Reached by phone, the bishop who presides over Methodist churches in Missouri said she supported Trinity's right to make worship decisions.
"We rejoice that Trinity United Methodist Church serves a population that is underserved in the Kansas City area," Bishop Ann B. Sherer said. "We want them to stay within the United Methodist Church and within the guidelines of our discipline. They have indicated they will stay within those guidelines."
No other Methodist church in Missouri has implemented such a policy on weddings, Sherer said. She said some Methodist churches in other states had done something similar.
The same-sex marriage issue has heated up in recent months. Just this week, same-sex couples married in San Francisco, and a Massachusetts court recently ruled that it would be unconstitutional not to allow same-sex marriages.
Jamie Rich, director of the Lesbian & Gay Community Center of Greater Kansas City, predicted Friday that more congregations would follow Trinity's lead.
"I haven't heard of churches doing this outright, but it doesn't surprise me," Rich said. "I'm very heartened by any congregation that puts the best interests and beliefs of its people first."
The wedding issue arose last year when two same-sex couples asked about having holy unions performed in the church, Haynes said. They thought it was unfair that nonmember heterosexual couples could get married at Trinity when tithing members who were gay men or lesbians could not.
One wedding already planned for spring still will take place, but it will be Trinity's last traditional wedding until the United Methodist Church allows same-sex unions, Haynes said. She said Trinity has averaged three to four marriages a year.
Plans for the new celebration services at Trinity have not been finalized. So far, none is scheduled. But each couple will have a say in what such a service includes.
"I think there are ways we can do (a service) that would look like a traditional wedding but wouldn't be," Haynes said.
Trinity also is sending petitions to the church's general conference in May advocating same-sex unions and the ordination of homosexual s.
Drachler said many petitions involving the issue of homosexuals have been sent, and some even seek to tighten current rules.
Every weekday JewishWorldReview.com publishes what many in Washington and in the media consider "must reading." Sign up for the daily JWR update. It's free. Just click here.
Comment by clicking here.

© 2004, The Kansas City Star Distributed by Knight Ridder/Tribune Information Services