Jewish World Review

Behind bars, girls earn badges, sell cookies, do service

http://www.jewishworldreview.com | (KRT) UNION GROVE, Wis. — The 16-year-old stole cars, shoplifted and landed in a maximum-security juvenile facility for beating a rival gang member. Now, as a member of arguably the nation's most unusual Girl Scout troop, she raises her right hand at least once a week and vows to change her life.

"I will do my best to be honest and fair, friendly and helpful, considerate and caring, courageous and strong, and responsible for what I say and do," she says, reciting the Girl Scout Law from memory. Raising their hands along with her are teenage girls convicted of murder, drug dealing, assault and other crimes.

Unlike the 2.8 million Girl Scouts worldwide who recite the same pledge, these approximately 80 girls do it behind a chain-link fence rimmed with razor wire. Instead of wearing traditional sashes and pins, they wear blue and white inmates' uniforms at the Southern Oaks Girls School, where Girl Scouting is as mandatory as going to school or getting drug treatment.

For nearly a decade, this has been the only juvenile detention facility in the country with a Girl Scout troop, one that even sells the traditional cookies. And by next fall, Troop 344 hopes to make history again by having an inmate earn a Gold Award, the most prestigious prize for Girl Scouts.

Each year, about 3,500 Girl Scouts nationwide receive the award, equivalent to the Eagle Scout rank for Boy Scouts. To get it, they are required to spend more than 50 hours organizing community service programs.

"I don't think anybody would have ever thought that a girl who is incarcerated could start earning a Gold Award," said Kimberlie Kelly of the Girl Scouts of Racine County, Wis., which works with Troop 344. "This is something unprecedented in Girl Scout history."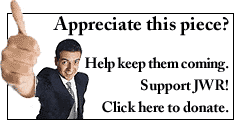 The girls typically range in age from 12 to 19 and stay an average of 9 months at the state's only female juvenile correctional institution. More than 30 of them agreed to participate in the Gold Award program when it was announced last month.
"It's going to be kinda hard. I'll probably get it started in here and then I'll try to join a troop on the `outs,' " said the girl from Baraboo, Wis., who led the others in the pledge. Her name and the names of other Scouts weren't used in this story because they are juveniles.
Like most of her fellow inmates, the teen says her enthusiasm for Girl Scouting is far different from her attitude when she was sentenced in March to Southern Oaks, about 20 miles northwest of Kenosha, Wis.
During their first week, all inmates receive a Girl Scout membership card and, since pins can be used as a weapon, they get a clip-on insignia designed for the prison troop.
"I thought it was stupid. I thought Girl Scouts was, I don't know, for little kids," one girl said while threading a holiday coaster for a veterans group.
The troop was started a few months after the prison opened in 1994, when an official with the Girl Scouts of Racine County read about the new facility.
She suggested the idea of a prison troop to Southern Oaks superintendent Patricia Ogren, who agreed it seemed ideal for an institution with goals similar to those of the Girl Scouts: developing self-potential, relating to others, developing values and contributing to society.
Southern Oaks social workers double as troop leaders. The girls participate in weekly troop activities and earn badges for putting together a financial budget, developing a career plan, learning about other cultures and participating in numerous community service projects.
The Scouts have stuffed empty lipstick tubes with information about domestic violence, crocheted infant booties and caps, made Easter baskets for veterans, designed T-shirts for the Racine Emergency Shelter and sent hundreds of cards to soldiers serving overseas. For those activities, they've earned the community service badge.
Some of them received the gardening badge by planting and growing vegetables last summer. They ran the breast cancer Relay for Life within prison boundaries, earning a breast cancer awareness badge.
Because the teens can't leave Southern Oaks, activities often come to them. To earn the car care badge, for example, a mechanic showed them how to change oil and windshield wipers.
The girls have even gone camping. Last year, they spent four days and three nights in a secure wooded area a few feet from the prison. They learned to pitch tents and cook over an open fire.
"We work hard to make Girl Scouts as comparable inside the fence as outside," Ogren said.
And just like other troops nationwide, they survive financially by selling cookies.
Six years after the troop starting selling cookies to other Wisconsin prisons, sales this year brought in a record $2,361, money used to pay for the badges, $10 membership fees and supplies.
Since the girls can't sell the cookies at grocery stores or anywhere else in the community, Wisconsin Department of Corrections officials agreed to let them sell to inmates in the state's other prisons. Last year, they sold cookies to 12 prisons.
The girls make posters advertising the sale to hang in the prisons; inmates sign up to buy the cookies, and the bakery sends them directly to the prisoners.
Many girls say they look forward to the Girl Scout programs in what can otherwise be a structured, cinder-blocked existence as they sleep, eat and go to school within units that resemble wings of a hospital.
The girls sleep on bunk beds in sparsely decorated rooms with only a desk and a square space on the wall to post pictures, letters from home and Girl Scout accolades. Most of them have a roommate.
One teen had a note from Ogren, congratulating her on leading a Girl Scout activity, taped to the wall. She stored her 11 badges in an envelope between school textbooks and "Chicken Soup for the Prisoner's Soul," but had plans for the badges - and plans to join a community troop - after she left.
"I want to get a vest to put them on," she said.
Within days of leaving Southern Oaks less than two weeks ago, she contacted Racine troop leaders. "It will keep me out of trouble," she said. "I'll be doing something positive and won't just have time on my hands."
She said she will continue working on her Gold Award project related to law enforcement.
Another girl said she plans to teach fellow inmates about her Native American culture by showing them how to make dream catchers and perform a Pow-Wow dance.
A 16-year-old from Madison, Wis., convicted of assaulting a teacher, is planning a Gold Award project related to music. "When you're in a place like this, you can look out there and it doesn't feel good to know there is a fence all around us. It will give us something to look forward to," she said.
Ogren hopes the award also will help keep girls involved with Girl Scouting after they leave. A 2001 survey of former inmates found only 5 percent joined community troops.
Next October, on Southern Oaks' 10th anniversary, Ogren would like to see Wisconsin Gov. Jim Doyle hand out the Gold Award. "It would be sending a message that this is something special they can do," she said.
Troop 344, Kelly said, exemplifies one of the national program's mottoes, plastered on lawn signs along the walkway to the locked entrance of Southern Oaks:
"Girl Scouts. For every girl, everywhere."
Every weekday JewishWorldReview.com publishes what many in Washington and in the media consider "must reading." Sign up for the daily JWR update. It's free. Just click here.
Comment by clicking here.

© 2004, Chicago Tribune Distributed by Knight Ridder/Tribune Information Services