Jewish World Review

Rebates: The discount that makes people see red

http://www.jewishworldreview.com | (KRT) Myrna Barron followed the directions to a T on a mail-in rebate for a L'Oreal hair-coloring kit. She even made photocopies of the UPC code, receipt and all the documents she mailed.

Then she waited. And waited. Eight to 10 weeks later, the Huntington Beach, Calif., resident was still waiting, so she mailed copies of everything again, along with a letter asking what happened to her rebate.

This time she got a response. "Rebate submission refused due to: not originals."

Barron no longer buys L'Oreal products.

It could have been worse. Because of rebates, Ed Meadows lost his whole company.

CenDyne Inc. of Santa Ana, Calif., which Meadows co-founded in 1999, offered rebates galore. That helped make it one of the nation's top sellers of optical drives, with $50 million in revenue last year. But shelling out at least $5 million worth of rebates in a year caused financial problems for CenDyne. In August, its largest investor sued, partly because, it said, the company offered too many rebates. The investor won the lawsuit, seized control of the company and shut it down.

Meadows is now tied up in court, and the CenDyne customers who sent in rebate forms are out of luck, though some retailers, such as Staples, honored the rebates on CenDyne products purchased at its stores.

"I don't think (rebates) are good for everybody," Meadows said. "They create a tremendous burden on the company selling it. And there's the burden on the customer to file it."

Every consumer seems to have a rebate horror story, and it's no mystery why. Only about 40 percent of buyers actually get the rebates they qualify for, according to The Aberdeen Group, a Boston-based market research firm.

Aberdeen estimates that 40 percent of rebate forms never get mailed in. In addition, 20 percent more of the forms are disqualified, such as those that arrive without all the required documents.

Michael Parham of Rancho Santa Margarita, Calif., was in that category. He missed out on a $30 rebate on a Sony DVD drive because he didn't read the fine print, which required that he send in the serial number - on top of the usual receipt, rebate form and UPC code.

"The bottom line is, they want to frustrate you so you just forget about your rebate," Parham said.

Because only two of five consumers get the rebates they're entitled to, you might think most people hate rebates, but you'd be wrong.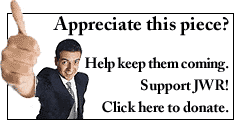 Mail-in rebate offers are on the rise, especially for computer products.
The Beyen Corp., a research firm that monitors newspaper advertising, reports that 51 percent of PC products advertised this year included a rebate, up from 44 percent last year. And they're no longer just piddling dollar-off offers from makers of toothpaste or car wax. For example, Lake Forest, Calif.'s Western Digital Corp. recently offered a $100 rebate on a $250 hard drive at Fry's Electronics.
Such offers have enticed consumers like Paul Houle of Costa Mesa, Calif., to make rebating a hobby. He's collected $2,245 on 114 rebates in the past 18 months. Even as a pseudo-professional rebater, Houle says, it hasn't been easy.
"Oftentimes the rebate forms ... are missing, or the form they give you is wrong or has already expired," he said. You've got to have the right forms and documents, no matter what the sales clerk says, Houle said.
"They'll say, "`Oh, don't worry, they'll still honor it,' Yeah, sure."
It's a love-hate relationship. Consumers like the discounts that rebates offer. Retailers and manufacturers like the sales boost. Nobody likes the paperwork. And retailers hate being blamed when a manufacturer's rebate goes sour.
For manufacturers, rebates can be a headache they're unable to avoid. Some retailers won't put a manufacturer's product in an ad or on the shelves unless rebates are part of the offer.
"It's all part of the negotiation process with the retailer," said Bradley Morse, vice president of marketing at D-Link Systems Inc. in Irvine, Calif.
Manufacturers also use rebates to lower prices temporarily, to increase market share and to gain demographic information on customers. If a rival offers rebates, a company often will follow suit, even if that cuts into the bottom line.
To handle rebates, companies must set up programs to process claims and handle customer service. That's a burden, even though most companies hire an outside fulfillment center for much of the work. IOgear Inc., an Irvine-based seller of computer mice and other computer products, hired Parago Inc. of Dallas to process the "several thousand" rebates it receives each week. Still, if a customer has a problem, there's a phone number posted on its Web site that rings directly to the lobby of IOgear's Irvine headquarters.
"If they took the effort to call us, we want to make sure they are helped," said Miranda Su, IOgear's director of sales and marketing.
The payoff, Su said, is attracting the attention of more consumers.
"It's a promotion," she said. "Whenever we offer a rebate, it highlights the product. It gives us more exposure."
Retailers may like or hate rebates. In either case, it's because of what rebates do to their customers.
Some retailers prefer not to offer rebates because of customer-service problems, said Roger Lanctot, Beyen Co.'s director of advertising analysis.
If customers don't receive the rebates from a manufacturer, they blame the store.
"That's why Kmart, Wal-Mart and Target almost never have rebates. And typically, they won't advertise them at all," Lanctot said. "For years, Fry's said, `No rebate.' But even they caved in. It's just the nature of the beast - how you compete in the technology marketplace."
That's because rebates do attract customers.
To avoid aggravating their clientele, some stores offer "instant rebates," so customers don't have to mess with rebate forms or wait for the refund.
Other retailers count on some consumers forgetting about rebates.
"The reason we can offer rebates is because not everybody will redeem them," said Larisa Hall, vice president of marketing at Buy.com, an online retailer based in Aliso Viejo, Calif. "It's for the folks who want to jump through the hoops."
Some retailers are making those hoops harder for customers to jump through: Some rebates are good for a few days after a purchase, others have confusing directions printed in tiny lettering.
But rebate marketers defend the detailed requirements.
Rebate programs have to be strict because fraud is rampant when you hand out money, said Claire Rosenzweig, president of the Promotion Marketing Association.
"The detailed steps are lengthy for the consumer's protection," Rosenzweig said.
Among the challenges that rebate programs face are magazines that help consumers claim rebates. Some of them are "borderline illegal," said David McIntyre, president of Phoenix-based Global Fulfillment Services. They print rebate forms and 800 numbers from all over the country, so it's easy for anyone to call a company, describe the rebate and complain about not receiving a check.
"We've seen potential fraud as high as a half-million dollars for a single submission," McIntyre said.
Global Fulfillment, a 600-employee company, was on target to process 15 million consumer rebate claims in 2003, McIntyre said.
Employees scan in UPC codes and type the requests into computers, which can't read handwriting. The rest is automated. Computers sort out which rebates were received in time, determine whether the proper information was included and nix requests from duplicate addresses.
Most fulfillment companies won't send out rebate checks until they're paid by the manufacturer, which is where delays can set in. Some manufacturers prepay, but others won't pay until the fulfillment company sends an invoice.
Other problems can crop up before a rebate check reaches the consumer, said Glen Hiranuma of Laguna Beach, Calif., who works as a mail carrier.
He's noticed rebate checks being mailed with insufficient addresses, invalid addresses or the right name but wrong address. He'll circle the mistake and still deliver it to the correct address, but only because he knows his customers. A new carrier might not do the same thing, so the check would never get delivered.
"All of these `mistakes' make the rebate check undeliverable, and the company keeps the money and the consumer actually pays a higher price than advertised," said Hiranuma.
Sometimes if a consumer submits an incomplete claim, the processing company tries to figure out whether the claim is legitimate. To make that determination, the company follows guidelines from the manufacturer, McIntyre said.
"If a customer says, `I don't have my UPC code,' we have to make a decision whether the rest of the rebate looks right or is a fraud," he said.
Every weekday JewishWorldReview.com publishes what many in Washington and in the media consider "must reading." Sign up for the daily JWR update. It's free. Just click here.
Comment by clicking here.

© 2003, The Orange County Register Distributed by Knight Ridder/Tribune Information Services