Jewish World Review

With parents' odd working hours, kids do overnight shifts too

http://www.jewishworldreview.com | (KRT) The child-size canvas cots come out first, then the broad wooden rocking chair, then the grandmother who fills it and who has officiated for 14 years over a bedtime routine that defies typical ones.

It's 8 p.m., and Jacqueline Boxley's shift at the Buttons and Bows Preschool Development Center in St. Louis is just beginning.

The silver-haired woman the kids call "Miss Jackie" has set up in her usual spot, at the threshold between two adjacent classrooms.

One room is already packed with a dozen kids under blankets. Their cots take up whatever floor space isn't claimed by tables, chairs and toy chests. The other classroom will turn into a bedroom in about an hour, just as soon as the older children's homework is done.

Then it's lights out for these children, whose nights are unconventional so their parents can cash in on the odd hours of an expanding nocturnal job market. Buttons and Bows is among a small but growing subset of child care centers that are open 24 hours.

"It really shouldn't be called day care anymore," said Barbara D. Smith-Miller, the founder of Buttons and Bows. "Because you need to be open at all hours to serve the community."

The concept of 24-hour child care isn't a new one. In fact, Buttons and Bows has been at it for 16 years. Its owners say theirs was the first such center licensed for all-night care in the state.

But the demand for 24-hour child care has grown as more retail and service jobs require evening and overnight shifts. Welfare reform, meanwhile, has created new work requirements for young parents who may not find daytime work.

Those factors combine to make Buttons and Bows seem on any given day like a switching yard of intersecting work schedules.

The second-shift workers - from fast-food restaurants, groceries and factories - arrive first, dropping off kids in the after-school hours. Most of those children will stay as late as midnight, carving out an eight-hour shift of playtime, snacks, homework, dinner, bedtime stories, tooth brushing and sleep.

But at every turn through that cycle, some children go home and others are dropped off.

Even after lights are out, the traffic continues. In comes the nursing home worker and her kids. Out goes the auto factory worker. In the pharmacy assistant; out the cashier.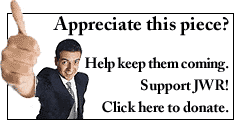 Throughout seemingly frenetic nights, Boxley said, most of the children seem to adapt. Even in the deep of night, many will begin to sense when it's time to wake up and be transported home.
"I think they do a lot better than some of the adults," Boxley said.
Aaliyah Palmer, 9, said she is getting used to the odd hours in the six months she has been coming to Buttons and Bows. Her mother works at a hospital on a shift that keeps Aaliyah at the center until midnight on school nights. With luck, she'll sleep the last three of those hours. Even so, it can be a challenging routine for a girl who must be at a bus stop at 6 a.m. "I mostly take a nap on the bus if I need it," she said.
Smith-Miller said she knows that kind of schedule can take a toll on a child. Even so, she said, it's worth it for the family. "It's not the ideal situation, but it's far better than some situations they could be in," she said.
The alternative for many, Smith-Miller said, is a lower-paying job or no job at all.
Jillian Bond said keeping her job at the Chrysler plant in Fenton, Mo., would be impossible were it not for the availability of all-night child care. At times, she has picked up her 5-year-old as late as 4 a.m. so she could complete her shift.
"This is a wonderful service, and we need more places like this," she said.
Despite the growth of 24-hour child care, many late-night workers still struggle to find centers, especially those close to home.
The state of Missouri lists several dozen child care providers in the St. Louis area that are licensed to provide all-night care, including many that are home-based. But calls to many licensed 24-hour centers found that a majority are not actually providing care at all hours. Often, that's due to the challenge of recruiting enough children to cover the cost of the staffing that the state requires.
Mildred Jamison, who runs Faith House Center for Child Development, had planned to enroll children throughout the night, but recently she said the center had to trim its sails. Now it closes at midnight and reopens at 4 a.m.
"The most we would have would be five kids," she said of the effort to stay open all night.
Recruiting children for all-night care often is hampered by the fact that many parents turn to neighbors or relatives when they take on late-night work. Often, relatives can receive state child care subsidies for their services.
Nationally, child care experts say, many 24-hour centers have failed to make the numbers work.
"Most that I'm aware of have not made it a long time," said Suzanne Grace, deputy director of the National Child Care Association.
But Smith-Miller said Buttons and Bows has staying power because she was willing to make sacrifices until she reached a critical mass of clients. Initially, that meant working the graveyard shift herself to keep payroll costs down.
"Until they know that you are always going to be there for them, the parents won't bring their kids," she said.
Other providers in the St. Louis area say they have mastered the 24-hour formula.
Jean McClendon, who runs Kim's Kids Inc. child care in East St. Louis, said she is enrolling about three dozen children in the evening and late-night hours. She, too, said the key to recruitment is consistency.
The parents will come, she said, "if they know that we are here and they are not going to lose work."
Whether 24-hour child care works long-term for a family has as much to do with the stamina of the center as the parent.
McClendon's clientele embraces a broad range of occupations, from health care workers to those who staff casinos and nightclubs. Some workers adapt to the juggle of the night, others don't, she said.
"Once they get it, they'll keep at it for a long time," she said. "But some can't get the hang of it. Eventually, you're going to get run down."
Smith-Miller said she has particular admiration for clients who are meeting the rigors of welfare reform. And she likes to think that in years to come, the same children who now are roused from their sleep at 2 a.m. will look back and realize that their parents valued work.
Nearly two hours after bedtime, Smith-Miller is at the center's front door, greeting parents such as Zannise Nailor, who has just finished her evening shift at Burger King.
Nailor said she is doing well at her job, in part, because she has flexible child care and can impress bosses by volunteering for a variety of shifts.
By the time Nailor picks up her five children, they have had an event-filled day at Buttons and Bows. Her oldest boy, Darnell, 10, has penned a love letter to one of the child care workers, writing that she makes him "wild like the West Nile." Meanwhile, 3-year-old Dwayne has nodded off during the evening movie and will need to be awakened to travel home.
As the mother gathers her family, bundles them in winter coats and buckles them into car seats, Smith-Miller watches from the center's front porch.
"That's determination," Smith-Miller said. "You've got to take your hats off to them."
Every weekday JewishWorldReview.com publishes what many in Washington and in the media consider "must reading." Sign up for the daily JWR update. It's free. Just click here.
Comment by clicking here.

© 2003, St. Louis Post-Dispatch Distributed by Knight Ridder/Tribune Information Services