Jewish World Review

Marus Welby returns? The doctor is in … for a price

http://www.jewishworldreview.com | (KRT) Imagine a doctor who remembered your name without first peeking at your chart, fielded a panicked 5 a.m. phone call when your toddler fell ill or cleared his schedule to accommodate your last-minute appointment.

Old-fashioned, Marcus Welby-style medicine is making a comeback - but with a 21st-century price tag.

Nationwide, doctors like Orange, Calif., physician Darrel Hopkins are converting their practices to "retainer services"_ offering VIP care at a premium price.

"The approach is to get back to what care was like 20 to 30 years ago," said Hopkins.

For $1,800 a year, Hopkins' patients will get unhurried visits, no sitting in waiting rooms, comprehensive physicals and complete access to him 24-7. These so-called boutique or concierge medical practices are on the rise, with more than 200 sprouting up in California.

The ways the doctors carry out these practices vary. Some charge retainer fees on top of billing insurers for services. Others are cutting all ties with insurers.

Though no one keeps a tally of these practices, medical experts suspect that hundreds of doctors across the country are making the switch, causing some in the health-care industry to question the ethics of charging special fees for better medical service. But physicians converting to boutique practices say the fees allow them to keep patient loads down while improving their ability to give quality care.

"The average doctor is seeing thousands of patients a year to survive, and the result is hamster care, or treadmill medicine," said Dr. Jack Lewin, chief executive officer of the California Medical Association.

Attracted by the idea of trimming his 2,500 annual patient load to 600, Hopkins turned to MDVIP Inc., based in Boca Raton, Fla. The company, founded three years ago, helps doctors set up concierge practices.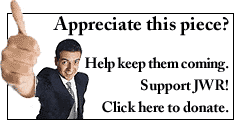 MDVIP surveys patients to see if they are willing to pay for such service from doctors, markets a doctor's boutique practice and provides the physician ongoing legal advice. In exchange for charging a retainer fee ranging from $1,500 to $1,800, an MDVIP doctor promises round-the-clock availability.
"I don't know if I'll be able to do house calls, but all my patients will have my pagers and they won't have a doc in the box," said Hopkins, who's been practicing medicine for 15 years.
Patients like Debra Eggeman, 46, can hardly wait.
"When I first heard about it, I said, `What does this mean to me?'" said Eggeman, of Buena Park, Calif. "And, I said, `You know what? I like it. It makes sense.'"
Still, Eggeman, an executive for an Irvine, Calif.-based high-tech company, said she'll have to give up a hobby - collecting computer gadgets - to pay the $1,800 fee.
"But I'm exchanging that for peace of mind," she said.
Consumer-advocacy groups warned that many patients don't have luxuries to give up.
"One hundred and fifty dollars a month for one individual would be too much money to pay, especially for those who make $17,000 to $18,000 a year," said Caleb R. Arias, director of special projects at Latino Health Access in Santa Ana, Calif.
While California's medical association has not taken a position on concierge medical practices, Lewin said the group would be hard-pressed to support a two-tier system: one for the rich, one for the poor.
"I think we have an ethical dilemma," said Lewin, adding that CMA will likely take a formal position in March.
An official with PacifiCare Health Systems, a Cypress, Calif.-based managed care company, said such a program would have to be monitored to ensure continuity of care for patients who can't afford it.
"You shouldn't be left high and dry," said Tyler Mason, a company spokesman.
MDVIP executive Darin Engelhardt defended his company's program, which takes an undisclosed cut of the retainer fees.
Engelhardt said those patients who can't pay the fee will be assisted in finding a new doctor without interruption of care. He compared charging a fee for better medical care as equal to parents choosing private school over public school for their children or someone opting to use a pricier preferred-provider organization rather than managed care. "I never think it's unfair to offer choices that did not exist before," said Engelhardt, the company's attorney and chief financial officer.
There's also a tax advantage. Patients can claim the retainer fees for reimbursement through their health-care flexible-spending accounts, he added.
Lewin and other medical professionals said the surge of boutique medical practices underscores a bigger problem in the industry: Physicians are hampered by HMO red tape and plunging insurance and government reimbursements.
Frustrated by the frantic days of running from exam room to exam room, Dr. Bernard Kaminetsky of Boca Raton, Fla., was ready to quit medicine until he heard about MDVIP three years ago. After starting a boutique practice, he shaved his 2,500 annual patient load to 600, which allows him to spend quality time with patients, he said.
Kaminetsky said he was able to spend several bedside hours with a patient of his who was dying late last year.
"I had time to spend with the family that I would have never been able to do before," he said. "It was very meaningful to the family, and meaningful to me."
Because reimbursements are so low, often $15 to $40 per patient, Los Alamitos, Calif., internist Marcy Zwelling-Aamot said most doctors must see more than 30 patients a day to cover their costs.
Days become even more tiring after hours - the time doctors use to go through charts, process refill requests and return dozens of patient phone calls.
"I'm going to die at this pace," said Zwelling-Aamot, 50, who plans to start a boutique medical practice next year.
But unlike MDVIP doctors, Zwelling-Aamot is going solo.
She's cutting insurers out of her 3,000-patient practice. Come spring, she'll take on 400 to 600 patients and ask each to pay an annual fee of $1,500 for her services, or $2,400 for a family of four.
"They will pay me up front, and they will never pay another dime," said Zwelling-Aamot, president of the Los Angeles County Medical Association.
But some medical experts said retainer fees of $1,000 or more are too excessive.
Doctors taking on a maximum of 600 patients and charging them $1,500 to $1,800 a year will bring in revenue hovering around $1 million under the MDVIP program, which also bills insurers for covered procedures.
The median cost to run a family practice in the country is roughly $290,000 a year, according to a 2003 report by the Medical Group Management Association, which tracks data for family practitioners.
Zwelling-Aamot's annual operating costs - rent, malpractice insurance, supplies and support staff salaries - run her about $420,000 a year. She said her fees will be reasonable.
"For what I'm selling, it will be worth it," she said, adding that she will offer scholarship programs for patients who can't afford the fee.
CMA's Lewin said he understands why retainer fees are so attractive: They keep patient loads down and still pay the bills. However, he said he'd rather see fees pared down from more than $1,000 a year to $300 a year.
"The solution is not a retainer fee of $1,000 a year for one cell phone number or to provide a special back-door pass for a patient," he said.
MDVIP's Engelhardt acknowledged that most of the 40 doctors they assist will see their net income bolstered from 10 percent to 100 percent.
"Most physicians will do better in this model," he said.
Walfrid Andersson, a longtime patient of Hopkins', said he isn't bothered that his doctor might be boosting his annual income.
"I'm glad that he and his team will be compensated for their wonderful work," said Andersson, 68, of Laguna Hills.
Felicia Cohn, director of medical ethics at UCI College of Medicine in Orange, Calif., said it's easy to think that doctors are turning to retainer fees out of greed.
"But really, I think, they want a balance. They want to do their jobs best," Cohn said.
Zwelling-Aamot's balance will come when patients don't have to wait two hours to see her and when she can get home before midnight each day.
"This is not about gouging people," she said. "It's about giving me the time to take care of people."
Every weekday JewishWorldReview.com publishes what many in Washington and in the media consider "must reading." Sign up for the daily JWR update. It's free. Just click here.
Comment by clicking here.

© 2004, The Orange County Register Distributed by Knight Ridder/Tribune Information Services