Jewish World Review

The hearse as a cool car?

http://www.jewishworldreview.com | (KRT) NEWPORT NEWS, Va. - Chris Stoessner started looking for the car of his dreams when he was 16.

His vision of the perfect set of wheels differs from the low-riding Hondas and Acuras that other young people like to drive.

He prefers something stretched, luxurious and unusual.

Like a hearse.

It's not easy to locate a hearse, says the Smithfield, Va., resident, now 21.

Funeral homes stash old hearses in extra garages, but owners tend to look at you in a funny way if you just knock on the front door and ask if there's one for sale.

If you want a hearse that's a cut above the usual - a 1950s-style with tail fins and chrome grill and bumper - you really have to dig to unearth one, he says.

"So many of the hearses are sterile and plain-looking," he says.

Two years ago, Stoessner found the hearse he could live with - a silver 1981 Buick Electra conversion done by Armbruster/Stageway out of Fort Smith, Ark.

A V-8 engine powers its 20-foot-long body. He purchased it for $750 from a young woman in Virginia Beach who drove it daily.

It puzzles Stoessner why people fail to appreciate hearses as regular transportation. Just think of the practical ways you can use one - hauling tools, gardening supplies and furniture.

And there's nothing like a hearse for the ultimate in luxury transportation.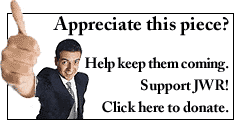 "The car glides over bumps in the road and it feels like you're riding on air," he says. "No expense is spared when making a hearse. That's why they cost nearly $60,000 today."
Comfort and luxury are only two of the reasons Stoessner pined for a hearse. The vehicle's rollers for moving coffins in and out are perfect for hauling the big furniture pieces he features at his business. Three years ago, he opened C.J. Stoessner & Co., a vintage furnishings and home accessories store on Church Street in Smithfield.
There are times when a hearse is not practical. Dates, for example. He's yet to drive the hearse to pick up a young woman for an evening out.
"She would have to be open-minded to be cool with it," he says. Instead, he takes his 2000 Harley Davidson F150 truck by Ford.
But there are times when a hearse is a novel way to transport someone to a special event.
When Jim Tolbert's daughter, Tamara, married eight years ago, she rode to her wedding in a 1973 Pontiac hearse. She and her father perched on the platform in the back while her brother Jay drove. She was able to spread her gown and train across the back of the hearse, meaning she walked down the aisle without a wrinkle showing.
Today, Tolbert, the owner of Shorty's Automotive in Newport News, Va., still owns that vehicle. He painted it purple and modified the engine to include additional horsepower and racing mufflers.
"Mother always liked purple, and it's sort of rubbed off on me," says Tolbert, 61.
At Halloween and Christmas, Tolbert decorates the hearse with flashing and running lights, much to the delight of his grandsons. He also chauffeurs friends to special occasions such as 40th birthdays.
He drives the hearse daily, keeping bags of charcoal in the back for the burgers and deer meat he grills for the guys who work at the shop. Sometimes he totes bales of hay for horses.
Hearse enthusiasts like Tolbert and Stoessner are still small in numbers, but interest in the vehicles is growing, says Robert Scott, 25 and a resident of Portsmouth, Va. To help owners bond, he started a group called Coffin Caddy's. The club meets the second Saturday each month at a local diner.
Scott bought his first hearse, a 1975 Cadillac Superior for $500, when he worked at a junkyard three years ago.
"I wanted a car that was rare and that would get a lot of attention, something with a lot of room," he says.
Not satisfied with that one, Scott found a `72 hearse for $125, then a `63 for $600. The `63 Cadillac Superior hearse/ambulance in a dark red with a black vinyl top is a keeper, he says. He just had it repainted and is restoring the interior. Next, he wants to redo the chrome. "My Cadillac is for cruising, just like any other antique vehicle," he says. He also has a 1951 Ford panel truck and a `63 Renault R-8.
"I don't go around wearing black or anything weird. I just prefer weird cars that no else has.
"It trips people out when I crank up the stereo in my hearse. Most people are scared of a hearse. I don't know why because it's just a Cadillac station wagon."
Ryan Moore of Virginia Beach, also a member of Coffin Caddy's, bought his first hearse - a `79 Cadillac SS Victoria from a used car lot when he was 17. He painted it metallic midnight blue with a black top and added chrome rims and a "kickin' stereo." It also featured custom curtains and a leather interior.
His current hearse is a `74 Cadillac Superior in a dull black with a blood-red interior. He plans to dress it up.
Moore says the hearse attracts its share of curious stares and lots of questions. Is it haunted? Does he see ghosts? Get real, he tells them.
Even better, some drivers think the hearse is still in service as an official funeral car so they pull to the side so he can cruise by.
In reality, it's just a car, he says.
"Who cares about its initial purpose? They are rare to come by and many different styles. You've got plenty of room, and it's a great alternative to a van. More and more people are getting into hearses.
"I suppose you could say people are dying to get into them."
Every weekday JewishWorldReview.com publishes what many in Washington and in the media consider "must reading." Sign up for the daily JWR update. It's free. Just click here.
Comment by clicking here.

© 2003, The Orange County Register Distributed by Knight Ridder/Tribune Information Services