Jewish World Review

Bank puts 6-month CD rates up for auction

http://www.jewishworldreview.com | (KRT) Shopping for the highest interest for your savings when rates are at near-record lows can be a thankless task, and a bit like watching paint dry.

But Washington Mutual, hoping to inject a little pizzazz into the process, introduced an eBay-type auction Thursday for rates on its certificates of deposit.

The nation's largest thrift is letting Internet users submit offers for the interest rate they're willing to receive on a limited number of six-month CDs. The lowest bidders walk off with the certificates, a reversal of the usual eBay auction formula, but they are still expected to get an above-average deal, bank officials said.

Seattle-based Washington Mutual is the largest financial institution to conduct an online auction and the first to try it since the dot-com craze of the late 1990s, industry experts said.

During its six-week, "Bid Your Rate" promotion, the thrift is teaming with eBay Inc., the online-auction giant, which provided the Web-based technology for Washington Mutual's auction site, www.wamucdauction.com. Potential customers can bid on 100 six-month certificates of deposit each week. Winners must deposit $1,000 - no more, no less.

"With the popularity of online auctions, we see the promotion as an opportunity to reach online consumers and generate greater interest in our financial products, as well as to give consumers a fun and innovative way to shop for a competitive deal on a six-month CD," said Clark Collins, a senior vice president of marketing.

eBay said the auction was the first one it has helped create and promote. Banner ads for, and links to, Washington Mutual's auction will appear on eBay.com, though the auction itself is on the thrift's new Web site. San Jose, Calif.-based eBay said it has worked on similar promotions for companies such as 7-Up, Hasbro and Kellogg.

A check of the auction site Thursday found scores of potential customers submitting bids ranging from 1.15 percent to 3.76 percent. The average rate on a six-month CD nationwide was 1.28 percent, according to Bankrate.com, a Web site operated by Bankrate Inc., a financial research firm in North Palm Beach, Fla.

Washington Mutual's conventional, or nonauction, rate for a six-month CD was 1 percent.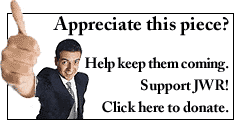 Banking experts said the amount of business generated by the auction is likely to be negligible. The auction will result in $600,000 in new deposits - not much for a financial institution like Washington Mutual, with $286 billion in assets.
"This is just dipping their toes in the water," said Greg McBride, a senior analyst for Bankrate. "For only $600,000 over six months, they can afford to pay a pretty competitive return, an above-market return, and there's a very low risk involved."
The auction's real value is as advertising, he and others said.
"A lot of banks are trying some pretty creative things out there to break out of the mold somehow and put a friendlier face on the banking business," said Fritz Elmendorf, spokesman for the Consumer Bankers Association, a trade group that represents major lenders. "Obviously, this is an effort by Washington Mutual to make a splash of sorts. And if they get people thinking about them with a more positive image, then it will be worth the effort."
Every weekday JewishWorldReview.com publishes what many in Washington and in the media consider "must reading." Sign up for the daily JWR update. It's free. Just click here.
Comment by clicking here.

© 2004, The Orlando Sentinel Distributed by Knight Ridder/Tribune Information Services