Jewish World Review

When shopping for car loans, buyers have the advantage

http://www.jewishworldreview.com | (KRT) DETROIT — After you ogle the edgy new fenders, the smart interiors, the ever-hip wheel rims, it's time to think about car loans. Not exactly the sexiest stuff, unless you think saving hundreds of dollars is sexy. Which it is.

The thing about car loans, like the designs of cars and trucks at the North American International Auto Show, is that they're all over the map. So loan shopping can be as worthwhile as car shopping.

"Shopping around is perhaps more important on a car loan than with other loan products. There is just tremendous disparity in rates," said Greg McBride, senior financial analyst for Bankrate.com in North Palm Beach, Fla.

The national average for a 5-year new car loan is 7.26 percent. The Detroit average is 6.93 percent, Bankrate.com says.

Yet some banks can start at 9.5 percent or 10 percent. And some deals listed on the Bankrate.com site start as low as 3.49 percent.

The kind of rate deal you can get will depend on your credit history, the car model, the financing deals the auto dealer offers and how much loan shopping you're willing to do.

This year, it's key to pay attention to some deals that will pop up from the automakers, too.

This week, Chrysler Group started giving customers the option of taking 0-percent loans for up to 48 months - and a $2,000 rebate. A no-brainer? Not always. You'd get more cash if you took only a rebate and financed the wheels elsewhere at a higher rate.

Car loans are in and leasing is out. During leasing's heyday in 1998, about 36 percent of the new vehicles sold were leased, says Art Spinella, president of CNW Marketing Research in Bandon, Ore.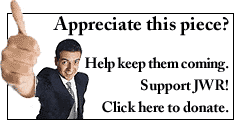 Last year, about 19.8 percent of vehicles were leased. And 71.3 percent of new cars were bought with a car loan. The rest, 8.9 percent, were bought outright with cash.
Spinella sees some uptick in lease deals in some markets for some models. Key word, some. Don't expect a return to the ultra-cheap lease boom.
Consumers can find loan deals in unexpected spots.
Mark Lezotte of Detroit found financing at Costco Wholesale last year. His loan, through Capital One Auto Finance, has a rate of about 4 percent. He pays about $450 a month for his Mazada MPV minivan.
And while he was satisfied with Costco's process, he ended up taking another route when he bought the family's Mazda6 last year. He opted for 0-percent financing and a $1,000 rebate at the car dealership for the sedan.
"In my mind, it all circles back to a key point. You've always got to figure out what the dealer's doing," said Lezotte, general counsel for Oakwood Healthcare in Dearborn, Mich.
On certain models, the dealer will offer the better car loan. But not always.
Robert Kudla, senior vice president for lending for Co-Op Services Credit Union in Livonia, Mich., says his credit union refinanced a truck bought in December. The 5-year loan was for $32,000. The dealer rate was 4.9 percent. The credit union gave that customer a 3.4-percent rate.
The payment dropped to nearly $581 a month, down from about $602. Savings: $1,303.
Credit history is essential to getting the low rates. Many consumers do not qualify for 0-percent, even when carmakers offer it.
One credit union told me its new car loan rates can range from 4.49 percent to 11.74 percent on a 5-year loan, depending on the customer's credit record.
So when you spot a low rate, you should get preapproval and see what rate you'd actually get. Many lenders offer online services.
Brian Reed, vice president for the Internet for Capital One Auto Finance, admits he can't always beat a dealership. But he says consumers have more bargaining power, if they see what kind of rate they could get through another lender.
Reed says the company usually can give a response to an online application in about 15 minutes. Then the customer is sent what's called a "Blank Check." The buyer can write an amount up to the approved loan. If the check is sent by overnight mail, the customer pays a $15 fee. Or it can be sent by regular mail for no fee.
"Our check is a no-obligation blank check," Reed said.
So if the dealer has a better deal, don't use the check.
Every weekday JewishWorldReview.com publishes what many in Washington and in the media consider "must reading." Sign up for the daily JWR update. It's free. Just click here.
Comment by clicking here.

© 2004, Detroit Free Press Distributed by Knight Ridder/Tribune Information Services