Jewish World Review Dec. 10, 2003 / 15 Kislev, 5764

Nat Hentoff
The shame of the American Library Association

http://www.NewsandOpinion.com | Civil libertarians have been praising many American librarians who are rebelling against Section 215 of the Patriot Act. This section enables FBI agents to come to a public library with a list of books to be matched with the names of their borrowers for possible links to terrorist activity. Librarians know that, although Attorney General John Ashcroft says he has not implemented that provision, he can do so in the future.

Accordingly, more and more librarians are informing people who come to the libraries about that law, and suggest they urge the attorney general to protect their right to read without being put into a government database.

Meanwhile, however, the American Library Association (ALA), with its more than 64,000 members, is ignoring a much more pressing human rights issue. The organization refuses to condemn Fidel Castro for sending to his gulag, for prison terms of up to 28 years, 10 independent Cuban librarians — who were included among the 75 independent journalists, union organizers, economists, human rights workers and other dissidents who were rounded up. The librarians resist the dictator's censorship of ideas, as do all those captured in the raids. This crackdown on freedom of speech — and freedom to read — took place last April at summary trials in remote locations that were closed to foreign journalists. Amnesty International considers these 75 dissidents, including the independent librarians, to be "prisoners of conscience."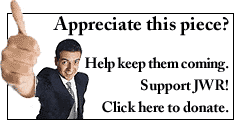 Yet, at the ALA's annual conference last June in Toronto, Cuban independent librarians were refused a speaking place on the program. Only Castro's official librarians were accorded the freedom to speak — for nearly three hours. And there was no ALA resolution to demand that Cuba's leader release the independent librarians. Some of them — like a number of other prisoners of conscience in Castro's gulag — badly need, and are being denied, medical attention.

Declaring "the fundamental rights of all human beings to access information without restriction," the International Federation of Library Associations and Institutions in The Hague, Netherlands, has condemned this brutal suppression of nonviolent dissent. And Jose Miguel Vivanco — executive director of the Americas Division of Human Rights Watch — says "Cuba is flouting fundamental human rights norms."

Moreover, in a Sept. 18 Washington Post article, Vaclav Havel, former president of the Czech Republic; Lech Walesa, former president of Poland; and Arpad Goncz, former president of Hungary joined to condemn Castro's draconian imprisonment of Cubans "merely for daring to express an opinion other than the official one."

And the July issue of The Progressive magazine, a long list of Americans who dissent from their own government — among them, historian Howard Zinn; linguist and political theorist Noam Chomsky; The Progressive Editor Matthew Rothschild; and philosopher Cornel West — condemn Castro's arrests and "the shockingly long prison sentences ... imposed after unfair trials" of the Cuban dissidents, including the independent librarians.

The signers of that ad oppose the American embargo on Cuba, but emphasize "the imprisonment of people for attempting to exercise their rights of free expression is outrageous and unacceptable. We call on the Castro government to release all political prisoners and let the Cuban people speak, write and organize freely."

Yet here is the ALA with its rallying cry, "Free People Read Freely," abandoning these extraordinarily courageous Cuban librarians who, under a dictatorship, advocate, to their own great peril, the same right to read freely that we Americans enjoy. The ALA's membership booklet proclaims "the public's right to explore in their libraries many points of view on all questions and issues facing them."

In our American libraries, we can borrow George Orwell's "1984" and a copy of the Universal Declaration of Human Rights, but those, and many other publications, were only available in Cuba in the homes of the independent librarians who dared to offer them to their fellow citizens.

ALA will have its next Midwinter Meeting from Jan. 9 to Jan. 14 in San Diego. Those in attendance — ALA officials, including officers of libraries around the country and rank-and-file members — will have a chance to rescind the shameful silence of the ALA.

Ashcroft has put none of the delegates to San Diego in prison; and it takes no courage — only self-respect — for them to insist on the freedom of those librarians in Cuba who may not be "professional" librarians. But they certainly are the very exemplars of the ALA's purported dedication to everyone's freedom to read — and freedom of conscience.

The next time you go to a public library, ask the librarians if they stand with their colleagues in Castro's prisons.
Every weekday JewishWorldReview.com publishes what many in Washington and in the media consider "must reading." Sign up for the daily JWR update. It's free. Just click here.

Nat Hentoff is a nationally renowned authority on the First Amendment and the Bill of Rights and author of several books, including his current work, "The War on the Bill of Rights and the Gathering Resistance". Comment by clicking here.

© 2002, NEA