Jewish World Review Nov. 11, 2003 / 16 Mar-Cheshvan, 5764

Nat Hentoff
New hope for Terri Schiavo

http://www.NewsandOpinion.com | In the most bitterly contested right-to-die or right-to-life case in many years, Terri Schiavo's husband and legal guardian, Michael, is back in court urging the removal of her feeding tube. But now, a federally funded investigation has begun by a disability advocacy agency. And a renowned forensic pathologist is asking questions about what actually put Terri in her current condition.
In Florida, where Terri's dying process was stopped by the legislature and the governor, the Advocacy Center for Persons with Disabilities (ACPD) is on the case. Its Web site says it has "the authority to investigate incidents of abuses and neglect when reported if there is probable cause to believe the incidents occurred." The agency has now acquired Terri's medical records.
The investigation — as Jeff Johnson reported on CNSNews.com Oct. 29 (and confirmed by Patricia Anderson, the attorney for Terri's parents) — will probe allegations of neglect and abuse, including therapy judgments, during Michael Schiavo's guardianship of his wife.
Meanwhile, in an Oct. 24 interview on Fox News Channel's "On the Record with Greta Van Susteren," a prominent forensic pathologist, Dr. Michael Baden, raised questions about what happened to Terri in 1991 that deprived her brain of oxygen and put her in the state she has been in since.
Baden, who has written several books on forensic pathology, is the former chief pathologist for New York City, and former director of the New York State Police's Forensic Sciences Unit. He has been consulted in a variety of high-profile cases, and is often interviewed by reporters. I heard Baden say, during a previous appearance on Susteren's lively program, that he agreed with the diagnoses of some neurologists that Terri could not recover.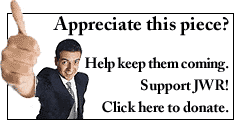 Since then, however, Baden said he wants to know more about the genesis of her condition; the ACPD investigation should also pursue that line of inquiry. Baden now had access to a 1991 bone-scan report that raises questions about a claim in Michael Schiavo's successful malpractice suit in Terri's case.
The claim was that her brain injury was caused by a potassium imbalance that caused a heart attack, thereby cutting off oxygen to her brain.
Baden told Susteren that "it's extremely rare for a 20-year old to have a cardiac arrest from low potassium who has no other diseases ... which she didn't have. ... There was a period of time, maybe five or eight minutes, when not enough oxygen was going to her brain (and her heart stopped for that time), but she had a healthy heart, from what we can see."
Baden then referred to the 1991 bone scan on Terri by Dr. W. Campbell Walker "to evaluate for trauma" that may have been caused by a suspected "closed head injury." I have a copy of Walker's report in which he found "the patient has a history of trauma. ... The presumption is that the other multiple areas of abnormal activity also relate to previous trauma." In the television interview on Fox, Baden said that, "the trauma could be from an auto accident ... a fall ... or from some kind of beating that she obtained from somebody somewhere. It's something that should have been investigated in 1991 when these findings were found. ... Maybe they were by police at the time." If so, what the police found should be examined during the new investigation by the ACPD.
Pamela Hennessy, a spokeswoman for Terri's parents, says (and their lawyer, Patricia Anderson, agrees) that "from the beginning, they had serious doubts as to the reason for Terri's collapse. When they first heard about the bone-scan report in November of last year, they tried to get the police to look into a possible battery on Terri. But the police wouldn't help them."
From what they heard from a friend of Terri, Jackie Rhodes, the family believes Terri and her husband had a violent argument earlier on the night Terri collapsed. Rhodes has testified that Terri told her about the fight before she collapsed later that night.
"Governor Jeb Bush," Patricia Anderson says, "should order a statewide prosecutor to convene a grand jury to investigate all of this."
Since the courts may overturn the reconnection of the feeding tube, on the basis of whether the governor and the legislature acted constitutionally, there is a race against time to determine whether Michael Schiavo should legally have the power of guardianship that allows him to put Terri Schiavo to death.
Every weekday JewishWorldReview.com publishes what many in Washington and in the media consider "must reading." Sign up for the daily JWR update. It's free. Just click here.

Nat Hentoff is a nationally renowned authority on the First Amendment and the Bill of Rights and author of several books, including his current work, "The War on the Bill of Rights and the Gathering Resistance". Comment by clicking here.

© 2002, NEA