Jewish World Review Sept. 4, 2003 / 7 Elul, 5763

Nat Hentoff
A true doctor of education

http://www.NewsandOpinion.com | The most destructive myth in many American schools is that certain students, because of the mean streets where they live, can only learn so much. In August, for a glaring example, The New York Times extensively documented that thousands of the New York City's low-income students are actually being pushed out of high schools because their low test scores would make their principals and superintendents look bad. Yet, shoving youngsters into dead-end lives is not limited to New York City.
In California, Dr. Glenn Langer, former head of the UCLA Cardiovascular Research Laboratory, has left the practice and teaching of medicine to enrich and advance the lives of youngsters who have given up hope of ever freeing themselves from the quicksand of failure in their schools.
Seven years ago, Dr. Langer and his wife, Marianne, started "The Partnership Scholars," a nonprofit, all-volunteer, pre-college education program that now instructs 168 low-income students in 18 middle and high schools in the Los Angeles area and northern California.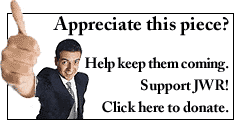 This freedom road -- which can be replicated anywhere in the country by truly public-spirited citizens and generous donors -- begins in the seventh grade. Youngsters entering the seventh grade, whom teachers have nominated, are assigned voluntary mentors. From the seventh grade on, the mentors not only tutor the emerging scholars and are kept informed of their classroom work, they also introduce the youngsters to the world of concerts, bookstores, plays, historic sites and college campuses.
"Many seventh-graders had never been out of the 1-mile square of their school district," Langer notes. When I was observing in a high school in East Harlem, N.Y., I met students who had never been in any other part of the city.
William R. Fitzsimmons, dean of admissions and financial aid at Harvard University, wrote to Langer after hearing about The Partnership Scholars: "You can be assured that any applicants from the program will receive most careful review."
The first 11 Partnership Scholars to finish the six-year program are now freshmen, with full scholarships, in Southern California universities. One scholarship recipient came to the United States from the El Salvador countryside when she was 9 years old. She had never attended school. She recently wrote to Langer:
"I am not willing to give up my dream of making a difference in my family and the lives of others. I want to take advantage of the education inaccessible to me nine years ago. My dream is to become a highly educated professional who empowers children to realize their full potential through education."
Foundations and individual donors finance the program, while Langer pays all administrative expenses. The total cost for the first 11 students to finish the program was $94,600. The four-year scholarships they have received amount to more than $800,000.
"I'd call that a pretty good return on our investment," says Langer, who created the program because of his experiences growing up on the wrong side of the tracks.
"I was a Depression (Era) kid," he says, "who was able to attend college and go on to medical school because those more economically fortunate than I volunteered to help."
During his distinguished 40-year career as a practitioner, clinical researcher and professor of medicine and psychology, Langer performed an even wider public service by writing a book that led to my first contact with him. As a reporter of medical issues, I had become aware that this was an age of HMOs and some doctors who run an assembly line of patients to meet the bottom line. Ailing people needed a guide to become sufficiently informed patients and judge the quality of their medical treatment.
I found such an understandable guide in Langer's book, "Understanding Disease: How Your Heart, Lungs, Blood, and Blood Vessels Function & Respond to Treatment", which is available for purchase, HERE (SALES HELP FUND JWR) . I wasn't surprised to learn about The Partnership Scholars Program after having interviewed him about the book and his commitment to public service. I was struck by his determination and practicality of his answer to Duke Ellington's song, "What Am I Here For?"
I expect many mentors around the country would be willing to join other initiators of such programs. After all, Dr. Langer may be singular, but surely not for long.
For more on the The Partnership Scholars Program, write Dr. Langer at P.O. Box 361, Little River, CA 95456, or call (707) 937-4917.
Every weekday JewishWorldReview.com publishes what many in Washington and in the media consider "must reading." Sign up for the daily JWR update. It's free. Just click here.

Nat Hentoff is a nationally renowned authority on the First Amendment and the Bill of Rights and author of several books, including his current work, "The War on the Bill of Rights and the Gathering Resistance". Comment by clicking here.

© 2002, NEA