Jewish World Review July 18, 2005/ 11 Tamuz, 5765

Nat Hentoff
Is the CIA above all laws?

http://www.NewsandOpinion.com | Since the Clinton presidency, the CIA has been conducting "extraordinary renditions" — kidnapping suspected terrorists in various parts of the world and sending them to countries known for torturing their prisoners. For the first time, authorities in Italy, where such an abduction had taken place, are issuing arrest warrants for 13 CIA agents involved in one of these lawless "renditions."

On Nov. 12, 2003, Hussan Mustafa Omar Nasr, a radical imam, on the way to daily prayers at a mosque in Milan — who had been under surveillance by Italian intelligence forces — was sprayed in the face with chemicals by eight CIA agents, shoved into a van, and rendered to his native Egypt on a Gulfstream IV executive jet (a plane often used for these CIA missions.)

In an Egyptian prison, Omar Nasr was given electric shock treatments, hung upside down, and otherwise tortured. Released after 14 months, he was rearrested, and has disappeared in an Egyptian dungeon. As has been reported in The New York Times, The Washington Post and other publications there is no doubt that this abduction was a CIA operation.

I had thought our spooks were more skillful; but as Craig Whitlock noted in the June 26 Washington Post, the kidnappers, tracked by Italian agents, "left a long trail of paper and electronic records. (They) gave their frequent traveler account numbers to desk clerks and made dozens of calls from insecure phones in their rooms." Prime Minister Silvio Berlusconi, Italian prosecutors, and a judge issuing 240-page arrest warrants, claim that these renditions violate the nation's sovereignty and its laws. The CIA now says, according to a July 1 New York Times story, that "a small number of Italian intelligence officials" were told about the snatch, but adds that "Italian law enforcement agencies had not been informed."

However, Carlo Giovanardi, minister of relations with Parliament, says unequivocally that the Italian government and its intelligence agencies knew nothing about this American derring-do. This is also the position of the prime minister.

As for the CIA's unquestioned involvement, an April 28 Congressional Research Service Report for Congress — "Renditions: Constraints Imposed by Laws on Torture" — makes clear that the 1984 U.N. Convention Against Torture and Other Cruel, Inhuman or Degrading Treatment or Punishment, which this country signed in 1994, declares that no state party, "shall expel, return or extradite a person to another state where there are substantial grounds for believing he would be in danger of being subjected to torture." And a U.S. law, the Foreign Affairs Reform and Restructuring Act of 1998, implementing our responsibilities under the international convention, emphasizes our pledge that we do not, "expel, extradite or otherwise effect the involuntary return of any person to a country in which there are substantial grounds for believing" he would be tortured.

However, the Congressional Research Service notes that "it appears unlikely that a U.S. official would be found criminally liable for conspiracy to commit torture" if he first received assurances from the country to which the suspect was to be sent that he would not be tortured. The CIA says it gets these assurances. But statements from a series of persons we have rendered — given after their release — show that these "assurances" are false. A number of former CIA agents have also concurred, off the record.

Moreover, on March 8, Congressman Edward Markey (D-Mass.), the leading opponent of these renditions in Congress, quoted CIA director Porter Goss admitting that once these abductees reach their destination, "Of course, (when) they're out of (our) control, there's only so much we can do."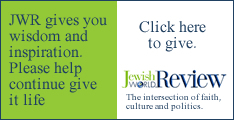 After the news of the Italian arrest warrants for 13 CIA operatives, Congressman Markey said on June 24: "This is an outrageous practice. This administration's rogue kidnapping efforts are now being questioned by some of our closest allies in the war on terror." (Canada and Sweden have also protested.)

Markey continued: "President Bush needs to put an end to the practice of outsourcing torture ... (which) is alienating our allies." But there is no indication that the president intends to stop the kidnappings or that Congress will authorize an independent investigation of "the CIA's special rules" (as Alberto Gonzales has called them).

These 13 CIA agents will not be extradited to Italy by the United States, which professes to be a model for the world of the rule of law. On June 26, 2003, on the U.N.'s International Day in Support of Victims of Torture, the president said: "The United States is committed to the worldwide elimination of torture and we are leading the fight by example."

He understands democracy, but not fundamental liberties in these brutal "renditions."
Every weekday JewishWorldReview.com publishes what many in Washington and in the media consider "must reading." Sign up for the daily JWR update. It's free. Just click here.

Nat Hentoff is a nationally renowned authority on the First Amendment and the Bill of Rights and author of several books, including his current work, "The War on the Bill of Rights and the Gathering Resistance". Comment by clicking here.

© 2004, NEA