Jewish World Review May 18, 2004 / 27 Iyar, 5764

Nat Hentoff
A centennial of the American spirit

http://www.NewsandOpinion.com | Singer-songwriter Merle Haggard, an enduring chronicler of the American experience, once told me, "when everything gets me far, far down, only music can lift me up." Me, too. And in this time of homicidal jihadists and the systemic abuse of Iraqi prisoners, there are times when I need an infusion of the life force of jazz. Currently, it's the Fats Waller Centennial Collection, a 21-track CD of the essence of the jazz spirit America has given to the world. (Click HERE to purchase. Sales help fund JWR.)

May 21 marks the 100th birthday of the late, joyous composer of whom Louis Armstrong said: "I've seen Fats Waller enter a place, and there was a gladness in the faces of all the people in the joint."

When I was a child during the Great Depression (why did they call it "great"?), I was, unbeknownst to my parents, listening to the radio late at night. Broadcast from the plush Panther Room in Chicago, I could hear the clinking glasses and imagined the swells in their fine clothes. The announcer introduced Thomas "Fats" Waller.

Before playing a note, Waller came to the microphone and said "I wonder what the poor folks are doing tonight." I felt so pleased that he was thinking of me (my mother literally walked blocks in those years to save pennies on food).

Later in my life, when I was a cub reporter for Northeastern University News, my college newspaper in Boston, I heard Fats was coming to town. Aware that he probably had never heard of my working-class university, and certainly didn't know my name, I dared call his hotel and asked for an interview. He invited me to the most sumptuous dinner I'd ever had, and spoke at length not only of jazz but also of his love for the organ, on which he played the work of such composers as Bach for his pleasure, but not in nightclubs.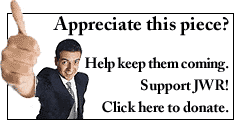 I already knew how deeply he had influenced Art Tatum and Count Basie (whom he had taught to play the organ). And when I was in grammar school, he brightened my mornings because a disc jockey regularly played Fat's "Your Feets Too Big," which made me chuckle all the way to school. BMG's RCA Victor Group includes a distinguished jazz label, Bluebird, which has now issued the Fats Waller Centennial Collection, encompassing the wide range of this jazz master, available in stores. His mentor, legendary pianist James P. Johnson said Fats "was all music, and you know how big he was." For example: Two of his classic originals are "Ain't Misbehavin'" and "Honeysuckle Rose."

And Fat's tenor saxophonist and clarinetist, Gene "Honey Bear" Sedric, recalled: "We had recorded so much that Fats was the most relaxed man I ever saw in the studio. So he made everybody else feel relaxed. After a balance had been taken, we'd just need one take a side, usually."

Duke Ellington once told me the spontaneity of jazz would be lost if a recording took more than a few takes. And Fats Waller was the embodiment — in and out of the studio — of the sound of surprise that is jazz.

This resounding collection has "Your Feets Too Big" and "The Joint is Jumpin'," which may get your feet moving. On the piano solo, "E-Flat Blues," there are melodies within melodies. The Harlem school of stride piano — described by James P. Johnson as "full, round, big widespread chords and a heavy bass moving against the right hand" — excelled in multi-colored melodies that never fade.

In this set, Fats is heard on a church organ in "Beatle Street Blues," and pays tribute to Johnson in the latter's jubilant "Carolina Shout," another solo piano revelation. Maurice Waller, Fats' son, also a pianist, told me: "My father had a terrific personality that overlorded his true greatness at the piano. When I was 7 or 8, I used to sit listening to him play the piano at home until 4 in the morning sometimes ... his ability and technique were overpowering."

So was Fats Waller's enormous generosity of spirit and wit that course through such hits in this collection as "I'm Gonna Sit Right Down and Write Myself a Letter," Lulu's Back in Town," and "Up Jumped You With Love." As Fats himself once said: "In all my music, there has always been a melodic line. Regardless of how sweet that line, how fast or slow, the good old left hand can always swing it out."

The Centennial Collection also include, with the CD, a 20-minute DVD, so you can actually see the gladness he created.
Every weekday JewishWorldReview.com publishes what many in Washington and in the media consider "must reading." Sign up for the daily JWR update. It's free. Just click here.

Nat Hentoff is a nationally renowned authority on the First Amendment and the Bill of Rights and author of several books, including his current work, "The War on the Bill of Rights and the Gathering Resistance". Comment by clicking here.

© 2004, NEA