Jewish World Review July 8, 2005/ 1 Taamuz, 5765

Greg Crosby
A Tear-Down?
http://www.NewsAndOpinion.com | What would you think if I were to tell you that a house in Beverly Hills is scheduled to be demolished? It is an old house, a house that goes back to at least the mid-thirties. You'd probably think, so what — who cares? In a town accustomed to erasing its own history there's certainly nothing new about that — old houses are torn down with laid back regularity around here. What makes this one different, however, is the fact that it was George Gershwin's home — the only home that Gershwin ever lived in while in California. This is also the home that Gershwin died in at the far too early age of thirty-eight.

It has been said that when he died the unfinished manuscript from "Our Love is Here to Stay" was on his piano. This house was where Gershwin lived, worked and played. He loved the California climate and lifestyle. He played tennis, swam, and hiked. He enjoyed entertaining friends at his home and delighted in playing his songs for them. He spent a lot of time at his pool and garden. The songwriting for films came relatively easy for him at this point in his life and he did some of his best work here, composing for films like the Astaire/Rogers classics "Shall We Dance," and "Damsel in Distress," as well as "The Goldwyn Follies."

Just think of the songs: "Love is Here to Stay," "Love Walked In," "I Was Doing All Right," "A Foggy Day (In London Town)," "Nice Work If You Can Get It," "They All Laughed," "Let's Call The Whole Thing Off," "Slap That Bass," and "They Can't Take That Away" From Me." Not too shabby.

Old friends like Irving Berlin, Oscar Levant, Lillian Hellman, Jerome Kern, Moss Hart, Yip Harburg, and Harold Arlen would drop by for dinners, poker parties and other gatherings on a regular basis. The Hollywood stars and studio heads mingled with the old New York crowd and everyone would gather around the piano. Admirers, important people from every walk of life came to visit, artists, musicians, and other performers made it their business to drop in — it was a creative mecca. And it was a happy house. A house literally filled with laughter and music.

Sometime later the house was bought by Rosemary Clooney and the music continued. Bing Crosby and Miss Clooney did their radio show in the 1950's from the living room of this house. She would later recall with fondness the wonderful times she spent in that historic home.

Now it seems that the music may very well end for the house on Roxbury Drive. A devoted fan of the Gershwins and a friend of mine, Maureen Soloman, has informed me that unless the city of Beverly Hills refuses to issue the demolition permit, the house will certainly be torn down. If that permit is refused, however, the home can be put on the National Registry of Historical Homes and can never be torn down.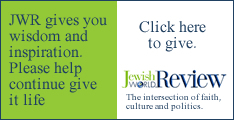 Maureen has suggested that the house be preserved by Beverly Hills as a repository to honor all the composers, arrangers, and musicians who worked in the entertainment industry throughout the years. The house might serve as a research library available to students and music scholars by private appointment. Perhaps a small museum. Perhaps an extension of one of our university's music schools. What an inspirational place for young composers to study and write film music!

S'wonderful. S'marvelous. And wouldn't it be a wonderful, marvelous thing to keep the music alive in that great old house for generations to come?

If you would like to see this historical Hollywood landmark preserved you can help. Simply write and let the Mayor of Beverly Hills know how you feel. Do not send an e-mail; an old-fashioned letter is better because it can't be deleted. Mail ASAP to:

Mayor Linda J. Briskman

City of Beverly Hills

455 N. Rexford Drive

Beverly Hills, CA 90210
Enjoy this writer's work? Why not sign-up for the daily JWR update. It's free. Just click here.
JWR contributor Greg Crosby, former creative head for Walt Disney publications, has written thousands of comics, hundreds of children's books, dozens of essays, and a letter to his congressman. A freelance writer in Southern California, you may contact him by clicking here.
© 2005 Greg Crosby