Jewish World Review Oct. 17, 2003 / 21 Tishrei, 5764

Tom Purcell
Conversation with a typical poll respondent?
http://www.NewsAndOpinion.com | Let me get this straight: we're just beginning to show real progress in rebuilding Iraq, and you, the average American, are having second thoughts?

Dude!

According to a Washington Post-ABC News poll, six in 10 Americans say U.S. casualties in Iraq are "unacceptable."

Dude!

And just when funding is needed the most to get that country on its feet as quickly as possible, six in 10 Americans oppose the president's request for $87 billion.

Dude!

And if Congress approves the funds, you think they should be paid for by rolling back the president's tax cuts.

Dude!

That begs one big question: what the heck are you thinking? The time to second-guess all of these things is not now. It was BEFORE the war when the decision was being debated - when you were mostly in favor of invading Iraq!

Dude?

Is there any American among us who was not aware of the pain and suffering that war would bring? We've lost more than 300 young men and women. A number of Iraqis have also died.

Dude?

And did you really think rebuilding Iraq would be a cakewalk? The country's infrastructure was a mess before we dropped bombs. That is because the former government spent most of its wealth building palaces and statues.

Dude?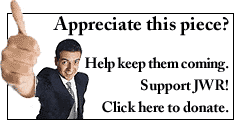 And because this effort is making you uncomfortable - because the cost of this war is adding to America's deficit - you want to make the discomfort go away. You want to pretend like we can avoid the sacrifices we must make if the Iraqi experiment has any hope of succeeding.
Dude?
And so you've bought into the claptrap about Bush's tax cuts. Just now the economy is starting to hum. The stock market is going up. Job growth is finally starting to recover. Deflation worries are passing. Do you not see the correlation between economic vitality and Bush's tax cuts?
Dude?
Tax cuts always stimulate the economy. It's not an opinion, it's a fact. Economic growth leads to more people working. More people working leads to more people paying taxes. More people paying taxes equals more money for the government. More money for the government equals no more deficit.
Dude?
What's completely odd about the latest poll is this: just when Americans are showing signs of sheepishness in Iraq, the Iraqi people feel precisely the opposite. Some 70% of Iraqis want us to stay until the country gets itself together. So strongly do Iraqis want to voice their opinions, some chased pollsters down in the streets to make sure their opinions were heard.
Dude?
But over in fat, dumb, spoiled America, too many of us can barely pay attention to matters of great importance. Too many Americans forget that this is a democracy - that we must listen, think and participate.
Dude?
Let me restate: We made the decision to go to war and it was a costly decision. It agitated our relations with many of our allies. Lives were lost. We continue to lose young men and women every week. And we're spending lots of dough. We've made a massive investment in Iraq and now is NOT the time to be second-guessing.
Dude?
Instead of trying to run and hide - instead of pretending the threat presented by terrorists isn't real - now IS the time to demonstrate our resolve more than ever before.
Dude?
The people in Iraq have a free press now. They are, in fact, watching the very same television shows we watch. Our troops are also watching. Do we want to send a message of resolve or do we want to show doubt and weakness?
Dude?
Look, whether or not the Bush strategy in Iraq has been the right approach should undergo massive scrutiny and continued debate. We need to really think through what we did and why. We need to analyze whether it was smart or stupid, and determine what our best strategy should be moving forward.
Dude!
But right now we have a job to do. Margaret Thatcher said it best: Now is not the time to go all wobbly. So what do you say, dude?
Duuuuuude!
Enjoy this writer's work? Why not sign-up for the daily JWR update. It's free. Just click here.

Comment on JWR Contributor Tom Purcell's column, by clicking here.

10/10/03: Men and women and brains
10/03/03: Iraqi Pork
09/26/03: They would not leave
09/19/03: A radical idea
09/12/03: Food Guide Pyramid has a "stupidity factor"?
09/05/03: Flag waving and football cheering
08/29/03: People who have it all, too often don't
08/25/03: Attack of the 'virus twits'
08/08/03: Why not have a whole slew of the world's dignitaries and leaders come by to visit you?
08/01/03: Do you really want to live until 500?
07/18/03: "Ain't-my-fault" lawsuits are becoming more creative
07/18/03: The real story never makes for good summertime drama in Washington
07/11/03: Government bureaucrats, not elected officials, are really the ones determining what people and organizations can and can't do
07/03/03: Overworked Americans
06/27/03: The Metrosexual Male
06/20/03: Crime Etiquette in Washington, D.C.
06/13/03: My Father, the Thief and the MGB
06/05/03: An Open Letter to Bill and Hillary
05/30/03: We are a busy people
05/23/03: Liar, Liar
05/16/03: Laffer all the way to the bank
05/09/03: My mother's house
05/02/03: Teaching the Iraqis how to protest
04/25/03: Iraqi TV
04/21/03: Explaining Democracy to the Iraqis
04/11/03: Major increases to the beer tax? That's a cheap shot right to the beer gut
04/04/03: War humor
03/31/03: Dolphins, PETA and the USA
03/21/03: Traffic Wars
03/14/03: Ronald Reagan's St. Patrick's Day
03/03/03: My Family's Tragic Secret: We're French
02/21/03: I'm worried about my people
02/14/03: George Washington Makeover
02/07/03: Making quiet sacrifices
01/24/03: "Gimme the, goo-goo, gah-gah, remote!"
01/21/03: "Misunderestimated"
01/10/03: Republican night life
01/06/03: Exercise pills
12/31/02: They provide unending joy to those who are wise enough to let them in
12/13/02: Hurried Man Syndrome
12/06/02: In DC, snowstorms have important ramifications --- or, at least, they should
11/26/02: Police advertising
11/15/02: An Interview with Osama
11/01/02: How to vote in America
10/25/02: On edge in Washington, D.C
10/11/02: Giving new meaning to "selling your body"
10/04/02: Bush's Angels
09/27/02: Conservatives, Liberals, Dick Armey and Barry Manilow
09/20/02: Are SUV drivers are the new GOPers?
09/13/02: Bubba is Dubya's man
09/06/02: The Freedom to Picnic
08/16/02: Ah, the $izzle of anti-terrorist pork
08/09/02: Vacationless prez and gutless Americans
07/26/02: Study gives women permission not to hide their emotions
07/15/02: Patriot food
06/28/02: Eavesdropping on a San Fran classroom
06/21/02: The crowded skies
06/14/02: Contemporary Father's Day: A conversation for the ages
06/07/02: Legal rights for animals?
05/19/02: Advice for prom goers this year: Hold onto your money
05/10/02: Don't take her for granted
05/03/02: Letter to the parents of a tubby teen
04/26/02: Zacarias Moussaoui gets expert legal advice
© 2002, Tom Purcell