Jewish World Review March 30, 2005 / 19 Adar II, 5765
Growing Each Day
By Rabbi Abraham J. Twerski

To purchase the book this column is excerpted from, please click HERE.
"Which is the proper path that one should choose for oneself? That which is honorable to the one who adopts it and also merits the admiration of others."

— Ethics of the Fathers 2:1

>


http://www.jewishworldreview.com | At first glance, this statement is bothersome. Right and wrong are, we know, absolute and not subject to public opinion. "The admiration of others" should have no place in determining morality.


The statement is not referring here to what is right versus what is wrong. Rather, it is discussing the mode of conduct within the realm of what is right. <! sidebar — >
TODAY I SHALL ...
... try to behave in a manner that goes beyond right and wrong, and make my "right" into a "true right."
<! — sidebar — >


The Midrash relates that Rabbi Shimon ben Shatach bought a mule from an Arab, and when his students discovered a precious gem in the saddlepack, they congratulated him on his good fortune. Rabbi Shimon responded, "I bought a mule, not a precious gem." He sought out the Arab and he returned the gem to him. The Arab said, "Blessed be the G-d of Rabbi Shimon ben Shatach."


Ethical behavior elicits admiration and serves as an example for others.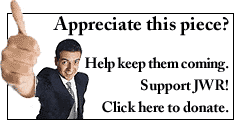 Every weekday JewishWorldReview.com publishes inspiring articles. Sign up for our daily update. It's free. Just click here.
---
Rabbi Abraham J. Twerski, M.D. is a psychiatrist and ordained rabbi. He is the founder of the Gateway Rehabilitation Center in Pittsburgh, a leading center for addiction treatment. An Associate Professor of Psychiatry at the University of Pittsburgh School of Medicine, he is a prolific author, with some 30 books to his credit, including, "Growing Each Day", from which this was excerpted (Sales of this book help fund JWR).

© 2004, Mesorah Publications, Ltd.