Jewish World Review Sept 2, 2005 / 28 Av, 5765
Roberts, backer of legal rigor, unfairly targeted
By Tony Snow


http://www.JewishWorldReview.com | EASTON, Md. — John Roberts has received his official welcome to the political fishbowl. Opponents of his appointment to the U.S. Supreme Court lately have accused him of hating women, blacks, poor people, the disabled, trees, certain grasses, virtually all feral beasts and grandmothers. This would make Roberts the King of all Angry White Males — crazier than David Duke himself.

But there is more. Inquiring journalists also report that Roberts attends mass regularly, and that he and his wife have adopted two children.

It promises to get sillier when Roberts' confirmation hearings begin next week. Democrats apparently consider Roberts a stealth menace, since 80,000 pages of documents have failed to expose him as a real one. Sen. Patrick Leahy branded him a "radical" because Roberts doesn't look, act, write or rule like one, while left-wing law professor Cass Sunstein has recommended a Judiciary Committee Inquisition to secure some sort of confession from the young judge.

Activist groups on the left also say they smell a rat because they don't smell a rat. NARAL has spent upward of a million dollars on ads that depict Roberts as the murderous foe of women, only to pull the advertisements because even NARAL's friends were offended by their sheer dishonesty.

Matt Foreman, executive director of the National Gay and Lesbian Task Force, then duly accused Roberts of promoting "a political and legal ideology that is antithetical to an America that embraces all, including lesbian, gay, bisexual and transgender people ... a mortal danger to equal rights for gay people, reproductive freedom and affirmative action."

Environmentalists bastinadoed the candidate because he didn't go along with using the interstate commerce clause of the Constitution to protect the arroyo toad. Roberts pointed out that you can't use the commerce clause because the toad lives only in one state, California.

Feminists grabbed their ropes and torches because Roberts blasted the discredited theory of "comparable worth," while opposing sexual quotas for everything from hiring to firing. Journalist Dahlia Lithwick even dubbed him a "woman hater" on the basis of a newspaper piece Roberts penned — as a high school junior.

Other claims against the man include the fact that he attended an elite prep school and didn't spend enough time with people of color, which would place him in solid company with seven of the other eight justices. And don't forget that in a draft of a 1983 article ghostwritten for Ronald Reagan, Roberts suggested substituting the phrase, "The War Between the States," for, "the Civil War."

If these attacks don't betoken a political nervous breakdown, nothing does. Even though Roberts' detractors have tens of millions of dollars to spend demonizing the guy, they can't afford to discuss the only two things that matter: his record and the Constitution.

That because the left's one nonnegotiable demand — the extension of privacy rights at the expense of tradition — bids to become a full-blown laughingstock. The "right" traces back to what Justice William O. Douglas called penumbras sprouting from emanations sprouting from the Bill of Rights — which is about as nutty a formulation as one can find in the entire history of American Constitutional writ.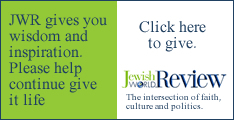 Yet Douglas' Penumbras and Emanations conjury had one very dangerous side effect. It persuaded justices that they no longer had to honor legal texts, precedents or the separation of powers. They could do whatever they wanted, on anything from the definition of marriage to property rights — and if American legal literature wouldn't justify the power grab, they could use other justifications, such as penumbras, emanations or decisions by foreign courts.

Enter Roberts, who believes in linguistic and legal rigor, and doesn't suffer fools gladly (as when he described a girl who purported to sell 10,000 boxes of Girl Scout cookies as "the little huckster"). His seems to take written law very seriously, and doesn't feel he may remake society to his liking. More importantly, he could talk sense to fellow justices whose recent forays into politics have invited angry recriminations from the public.

In a fitting bit of irony, the uncivil rebellion loosed by Edward Kennedy's "Robert Bork's America" speech 18 years ago now bids to consume its instigators. Not only have Roberts' critics gone overboard in seeking ways to demonize the man. They also have staked their careers on something decidedly un-democratic — a demand that the Supreme Court receive cart blanche to impose cultural changes people abhor and on which the Constitution stands silent, while overturning reforms Americans consider necessary and just.
Every weekday JewishWorldReview.com publishes what many in in the media and Washington consider "must-reading". Sign up for the daily JWR update. It's free. Just click here.
Comment on JWR contributor, and syndicated talk show host, Tony Snow's column by clicking here.
© 2005, Creators Syndicate, Inc