Jewish World Review August 26, 2005 / 21 Av, 5765
Timeless music remains that way for a good reason
By Tony Snow


http://www.JewishWorldReview.com | EASTON, Md. — Music critic Mikal Gilmore is a brave man. He has decided to write a book about a topic that arouses more passion than the president, the economy, global relations and perhaps even the war in Iraq itself: He wishes to write a definitive tome about The Beatles.

He field-tested a critical thesis in a recent New York Times piece, arguing that the Fab Four remains popular after all these years because John, Paul, George and Ringo served as the Pied Pipers of the '60s. He says they led a generation from naiveté to disillusionment, while conveying a seemingly "imminent and irrefutable ... sense of political and generational transformation."

This is nostalgia masquerading as analysis. Gilmore gets giddy talking about "youth power" and a "youth mandate," and grouses that today's "infantilized adolescents" no longer have the moxie required to "dispute mores and intimidate hegemony." In other words, he thinks the Woodstock Generation deserves a special place in cultural history for having set off a Big Bang of pure and uncontaminated idealism.

Alas, the wisdom of '60s kids was as vacuous as one would expect of kids — and may have been inane beyond historical norms. Many key players in the protest generation were raised by parents who themselves grew up rapidly — too rapidly — thanks to a brutal and withering world war, and who began raising kids before they fully had completed their own childhoods. Confusion and indulgence defined the age, as kids presumed wisdom they did not possess, and parents balked at claiming authority they had a duty to exercise.

Worse, many causes for which '60s kids agitated, such as global socialist uprisings, not only turned sour, but murderous. The chants about Ho Chi Minh are to serious political discourse what Amos 'n' Andy were to thoughtful racial outreach. Many of us, looking back on those days, ask: How could we have been so stupid? — and this is before we even get to tie-dyed shirts, vast wads of unkempt hair and idiotic relationships with the other sex.

In any event, if strident activism were the ticket to immortality, the truly intense acts of the age — Country Joe McDonald, Richie Havens or Fugs — would be revered as gods. Instead, they have been forgotten for the good and noble reason that their music stank.

This gets us back to the central question: Why do kids still listen to tunes recorded nearly 40 years ago in the cement-walled caverns of the Abbey Road Studios? The answer is simple: The boys from Liverpool wrote good music with clever lyrics, catchy melodies, arresting harmonies and surprising chordal changes. They wrote tunes that stick in your mind — sometimes maddeningly so.

They also had a shockingly good grasp of human nature. Rather than writing dopey tunes about steamed-up car windows and drive-in shows, they crafted songs about people who had names, undergoing trials and tribulations familiar to all. They mentioned churches, schools, living rooms, circuses, buses and even graveyards, and they spun vignettes about life's essential moments, from the faltering and nervous request, "Do you want to dance?" to sprinkling dirt on Eleanor Rigby's grave.

They wrote with passion and sweetness, and something almost totally absent from contemporary music: humor. You can't listen to campy songs like "When I'm Sixty-Four," with its nice little clarinet solo, without thinking back to a time of innocence and comfort, just as you can't listen to "I Want to Hold Your Hand" without feeling 13 again.

It is a common mistake these days to politicize anything and everything, including music. But the fact is, politics is the great despoiler of all things chaste and delicate and pure. Musicians who hurl themselves into the grime of electioneering look at best like oafs and at worst, meretricious saps.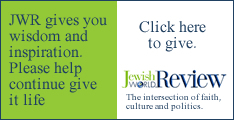 Bruce Springsteen may be the best live performer in the business, but his political preachments are embarrassingly infantile. Ditto for the Dave Matthews Band, which extolls the virtues of corporation-shredding environmentalism, but for months refused to accept responsibility for having dumped a busload of human waste last year on a boat ferrying tourists up the Chicago River.

One naturally assumes musicians will sound like imbeciles when they talk about, say, nuclear proliferation, just as politicians sound like rutting musk oxen when they attempt to commit music. It would be irresponsible and cruel to judge either group by their avocations.

Yet, it ought to be obvious that good music generally occupies a higher plane that mere politics. Great writers can express moods through melody and capture experiences we share most powerfully — love, lust, longing; joy, rage, fear; triumph, yearning and confusion. The Beatles knew how to do these things, which is why people hum their tunes today — and why nobody bothers to recite the Greatest Political Orations of Joan Baez.
Every weekday JewishWorldReview.com publishes what many in in the media and Washington consider "must-reading". Sign up for the daily JWR update. It's free. Just click here.
Comment on JWR contributor, and syndicated talk show host, Tony Snow's column by clicking here.
© 2005, Creators Syndicate, Inc