Jewish World Review July 29, 2005 / 22 Tammuz, 5765
Where GOPers fear to tread
By Tony Snow


http://www.JewishWorldReview.com | There he goes again. Newt Gingrich has been shaking up Capitol Hill Republicans with a presentation claiming to show that America's worst performing stock is ... the Republican Party.

That view flies in the face of recent election returns, but it has considerable merit. Gingrich argues that Republicans ought to be doing much, much better — dominating American politics, rather than struggling to keep even. He says a "natural majority" of the electorate favors conservative approaches to the hottest issues of the age.

The issues include 1) preventing terrorists from acquiring nuclear or biological weapons, 2) stalling the effort to drive G-d out of public life, 3) restoring and developing the patriotic view of America as a unique civilization, 4) addressing the security and economic challenges posed by the rapidly growing and increasingly robust economies of China and India, and 5) pursuing dramatic and visionary reforms in every major governmental social program — especially Social Security and Medicare.

To bolster his point, the former House speaker cites public-opinion data showing that the American left — the carrier of what Sen. Chuck Schumer, D-N.Y., calls "mainstream values" — is out to lunch.

Consider some numbers.

On national security, Americans believe by a nearly three-to-one margin that the United States ought to lead the way in world affairs, even if it disagrees with the United Nations. So much for John Kerry's worshipful attitude toward the Parliament of Man.

On religion, 92 percent of the public believes in G-d; 91 percent wants to keep G-d in the Pledge of Allegiance; 78 percent supports prayer on school grounds; and 63 percent wants a Supreme Court justice who will permit the display of the Ten Commandments on public property. In contrast, the "Schumer mainstream" view wins approval from a pathetic 8 percent to 14 percent of the public.

Huge majorities (80 percent or more of respondents) also advocate longstanding American values, such as the view that immigrants should learn English, able-bodied men and women should work, and violent felons ought to spend time in jail. More than 70 percent supports faith-based charities, opposes racial preferences and believes the Constitution defends freedom of religion rather than freedom from religion.

Equally vast majorities like conservative approaches to economic competitiveness: tax cuts, deregulation, an end to compulsory union deduction of members' dues, tougher educational standards and limits on trial-lawyer awards.

As a capper, Gingrich cites growing (and majority) support for such things as individual savings accounts and individual medical accounts — both of which create market incentives to provide health and retirement security.

These figures shouldn't come as a surprise. The positions make sense. And yet, Republicans on Capitol Hill are afraid to promote them. They positively blanche at the mention Social Security reform and run headlong from the challenge of liberating the medical profession from the double clutches of Uncle Sam and the ambulance-chasing tort lawyers. Apparently, the Party of Lincoln doesn't know a good thing when it sees it.

Part of the problem is generational. Older Republicans entered public life when John F. Kennedy epitomized Democrats and Richard Nixon bore the GOP standard. In those days, Democrats were cool and Republicans were dorks. Left-wing opinion dispensers, such as The New York Times, served as powerful manufactories of conventional wisdom, while conservative redoubts were seen as clownish, bigoted and backward. The continued assault by the once-powerful media leads older Republicans to harbor secret suspicions that in their hearts, they know they're wrong.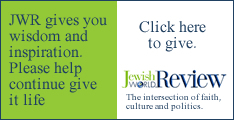 Republicans still run neck-and-neck with Democrats, despite the emerging "natural majority," because they distrust their own ideas. Nobody in Congress (with the exceptions of Rep. Tom DeLay and Sen. Rick Santorum) seems willing to embrace with gusto the ideas of radically limiting government or honoring traditional views about G-d. Meanwhile, President Bush lacks the Reaganite knack for formulating issues in ways that stir the soul and the blood.

To give a recent example: When left-wingers began treating membership in the Federalist Society as a crime, no one at 1600 Pennsylvania bothered to defend the organization, the nation's pre-eminent conservative legal organization. Instead, they curled in the fetal position and tried to hide.

This leads to a tantalizing and interesting possibility: Even though Republicans have won the war of ideas, Democrats in the short run could win the big political races: the House, the Senate and even the White House. That's because Hillary Rodham Clinton and her fellow Democrats are willing to fight with every weapon at their disposal, while Republicans still act as if they fear rather than cherish their incredible potential strength.
Every weekday JewishWorldReview.com publishes what many in in the media and Washington consider "must-reading". Sign up for the daily JWR update. It's free. Just click here.
Comment on JWR contributor, and syndicated talk show host, Tony Snow's column by clicking here.
© 2005, Creators Syndicate, Inc