Jewish World Review July 15, 2005 / 8 Taamuz, 5765
Being a Washington political figure means never having to say you're sorry
By Tony Snow


http://www.JewishWorldReview.com | If you want sure proof of America's moral inversion, consider this: For allegedly refusing to tell a lie, George Washington became a man of legend. For telling the truth, Karl Rove became Public Enemy No. 1.

Let us review the summer's pre-eminent political scandal. Two years ago, Karl Rove cautioned Time magazine reporter Matt Cooper against believing a story detailed by former diplomat Joseph Wilson.

Wilson wrote in The New York Times: (a) that he, Joseph Wilson, had been dispatched by Dick Cheney to conduct a secret mission to Niger where he was to ascertain whether that nation had sold yellowcake uranium to Saddam Hussein; (b) that he, Joseph Wilson, sipped tea with local diplomatic and governmental worthies who assured him nothing was going on; and (c) that he, Joseph Wilson, concluded that the president lied during a State of the Union address by accusing "African" nations of selling uranium to Iraq.

Democrats swiftly accused the president of lying his way into the war and the press pounced. The problem was that Wilson was playing fast and loose with the facts. In Niger, he behaved less like James Bond than Maxwell Smart — blustering, strutting, preening — and posturing as an important personage.

With this as background, Rove warned reporters that Wilson's grandiose claim of having been tapped by the vice president (which he later expanded to include the director of the C.I.A.) was fictional. The person who engineered the hiring was Wilson's wife, who, Rove added, worked on weapons of mass destruction for the CIA.

When Robert Novak rehearsed the facts in a column and included the name of Wilson's wife, the former diplomat exploded. He hotly denied that she got him the job. He huffed that the missus was a "covert" agent who had been exposed because he, Joe Wilson, had dared expose the White House.

In subsequent retellings by Howard Dean and other Democrats, Mrs. Wilson became Wonder Woman, risking death while fighting on the "front lines of the war on terror."

Before long, the engines of justice began to chuff and churn. A Senate panel discovered that Wilson's wife, Valerie Plame, did indeed recommend him for the trip. Wilson's report to the State Department, contrary to his New York Times account, mildly seconded the administration's theory that crime bosses in Niger had retailed weapons-ready uranium to Saddam. Further probes by British intelligence revealed that African nations had sold yellowcake to the despot, making Joseph Wilson three-for-three on getting things wrong.

Meanwhile, the president appointed a special counsel, Patrick Fitzgerald. He asked Fitzgerald to determine whether the mere mention of Plame's name violated the Intelligence Identities Protection Act, which makes it illegal to (a) knowingly reveal the name of a "covert agent" who has worked undercover in a foreign country within the past five years, (b) with the aim of blowing that person's cover and (c) attempting to undermine the nation's intelligence-gathering capabilities.

The answer is no: Plame hadn't been a covert agent in years (if she ever had been) and she wasn't acting as if the revelation had plunged her into mortal peril. She and her hubby went on a whirlwind tour of the East Coast social circuit, beaming and posing for glitzy photos from Washington to New York.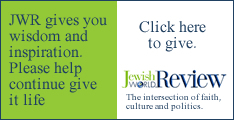 Here are Rove's sins: He answered a reporter's phone call. He tried to protect the journalist from publishing a false account. He mentioned Wilson's wife without mentioning her name. He agreed to release reporters from promises to keep his identity and information confidential. (He did this 18 months ago.) He cooperated with the special counsel. He broke no law. He told the truth.

Democrats, so quick to demand equal protection for Guantanamo-based terrorists, have demanded Rove's defenestration without so much as reciting his Miranda Rights. Reporters, meanwhile, seemed more offended that Rove attempted to correct their errors than that Joe Wilson played them for chumps.

But being a Washington political figure means never having to say you're sorry — which is why this story is destined for one more turn. When the truth proves deeply embarrassing for Joseph Wilson, Democrats and the press corps, the president's foes will resort to one final gambit. They will claim the entire controversy was orchestrated by — you guessed it — Karl Rove.
Every weekday JewishWorldReview.com publishes what many in in the media and Washington consider "must-reading". Sign up for the daily JWR update. It's free. Just click here.
Comment on JWR contributor, and syndicated talk show host, Tony Snow's column by clicking here.
© 2005, Creators Syndicate, Inc