Jewish World Review August 30, 2005 / 25 Av, 5765
Weak Palestinians risk civil war
By Richard Z. Chesnoff


http://www.JewishWorldReview.com | Bet you thought that as soon as Israel finished its dramatic withdrawal from Gaza and the upper West Bank, the Palestinians would roll up their sleeves, get to work building new lives and forge peaceful ties with their neighbors in the Jewish state.

Guess again.

Israeli forces were still in the process of removing settlers from their homes and synagogues when ministers in the Palestinian government began whining that Israel's withdrawal from Gaza was nowhere near enough. Many Gazans dismissed it all as a PR "charade."

Other Palestinians warn that a third and bloodier intifadeh is on its way. And Hamas, the increasingly powerful Islamist terrorist party, says Gaza and even the entire West Bank aren't enough. "All of Palestine is our land," says Hamas leader Mahmoud Zahar.

That, of course, includes Israel.

Meanwhile, Palestinian President Mahmoud Abbas has done dangerously little to strengthen his control over Gaza. Hamas, Islamic Jihad and other fanatic militias are still armed and operating. And after Abbas met some of their leaders in Damascus last week, they announced that he'd agreed not to disarm them — which leaves Israel vulnerable to renewed terrorist attacks.

Abbas faces another gauntlet: a key rival, the Tunis-based head of the Palestine Liberation Organization, Farouk Qaddumi, a man who has never renounced his dream to destroy Israel, moves to Gaza soon, reportedly with a "volunteer popular army" of 1,500.

Abbas doesn't face an easy task. He has to balance the threat of civil war against demands of Israel and the U.S. for a crackdown on terror gangs. But unless he faces down his extremist rivals and establishes tough rule, Gaza will never rebuild.

Billions in aid have disappeared over the years, much of it stolen by corrupt Palestinian officials. With Gaza returning to Palestinian control, the world is ready to clean the slate and help again.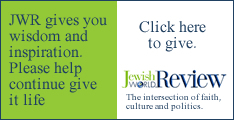 The U.S. and the European Union have allocated mega-millions. The oil-rich United Arab Emirates announced it would donate $100 million to build a new city for some 30,000 Palestinians in the Gaza settlement of Morag. And a group of American-Jewish philanthropists has contributed $14 million so Palestinians can buy the lucrative network of hot houses that Israelis built in Gaza.

Palestinians have the chance to improve their lives if they stop feeling sorry for themselves. Possibly 600,000 of them fled the 1947-48 war that Arab states launched against newly born Israel, and 60 years later they still consider themselves "refugees." Now the Palestinians claim they number more than 5 million — and that the world still owes them a living.

Here's my advice to the Palestinians. Get your act together, work with what you have and build up global trust. Most importantly, convince the Israelis you want peace — not to destroy Israel. Until you do, you won't get anything more — and maybe you'll get even less than you already have.
Every weekday JewishWorldReview.com publishes what many in in the media and Washington consider "must-reading". Sign up for the daily JWR update. It's free. Just click here.
CHESNOFF'S LATEST
The Arrogance of the French
Sean Hannity
This book will open your eyes!

Bill O'Reilly
Why do the French hate America? Richard Chesnoff has figured it out and informs us with entertaining clarity.

Dennis Miller
France sucks, but this book doesn't.

Michael Barone, Co-author, The Almanac of American Politics
Americans-and the French-will learn a lot from this book.

Clifford D. May, President, Foundation for the Defense of Democracies
Richard Z. Chesnoff insightfully-and entertainingly-explores America's most dysfunctional relationship with America's least reliable ally.



JWR contributor and veteran journalist Richard Z. Chesnoff is a contributing correspondent at US News & World Report, a columnist at the NY Daily News and a senior fellow at the Washington-based Foundation for the Defense of Demoracies. A two-time winner of the Overseas Press Club Award and a recipient of the National Press Club Award, he was formerly executive editor of Newsweek International. His latest book, is "The Arrogance of the French: Why They Can't Stand Us & Why The Feeling Is Mutual". (Click on cover above to purchase. Sales help fund JWR. )
To comment, please click here.
© 2005, Richard Z. Chesnoff