Jewish World Review August 8, 2005 / 3 Av, 5765
Mideast Eldorado
By Richard Z. Chesnoff


http://www.JewishWorldReview.com | I was the only American correspondent in Gaza City when Egypt surrendered to Israel in June 1967. Even then the 141-square-mile seaside desert strip seemed an unmanageable den of scorpions — barren and filthy, overcrowded slums packed with jobless people repressed by fellow Arabs but bitterly blaming the Jews for all their woes.

So here we are 38 years later on the eve of Israel's daring decision to withdraw both its military forces and 8,000 settlers from Gaza. Prime Minister Ariel Sharon, who pioneered Jewish settlement in Gaza, believes it's the only way out of a mess in which tens of thousands of young Israelis risk their lives defending a handful of settler outposts. Those opposed see it as a betrayal — Jews expelling other Jews from parts of the biblical Land of Israel. Some "religious" madmen even threaten civil war, to assassinate Sharon as they did Yitzhak Rabin in 1995.

So what's the alternative? It's not to stay in Gaza and continue risking the lives of Israeli troops. It's not for Israel to rule over 1.3 million Arabs who hate its very existence. Sharon's withdrawal is the smart move now, one on which peace and security for all could be built.

That is if the Palestinians fulfill their end of the bargain: to take over Gaza's security and rein in the terrorists. If they fail, if Gaza falls into terrorist chaos and more homemade missiles fall on Israeli homes, then all bets are off and more dramatic solutions have to be found.

If I were King of the Hill, I'd have the UN carve out a larger area to the south of the current Gaza Strip — say along Egypt's largely unpopulated Sinai coast, or Saudi Arabia's vast Red Sea coast, or even Jordan's southern tip — and declare it "New Gaza." Then with Israeli technical assistance and international financing, I'd build sparkling new cities, irrigated farms and ultramodern industrial zones. Next I'd construct a road and/or railway connecting New Gaza to the Palestinian West Bank.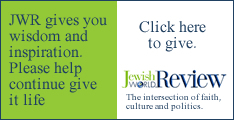 Finally, I'd seriously grubstake every one of Gaza's Palestinian families and move them from squalid Gaza to this new seaside El Dorado. Old Gaza could then become a recognized part of Israel. Gaza's Jewish settlers could return to the lands they've made green — and more could join them. As Palestinians flourished in their own new homeland, trade and peaceful ties between Israel and the sovereign Palestinian territories would grow. A 60-year-old thorn could start to be removed from the world's side.

Far-fetched? Of course. Fatah and Hamas would reject it out of hand. Nor would Arab leaders approve. Unlike Israel, which welcomed and absorbed 700,000 Jewish refugees from the Islamic world, most Arab states still refuse to allow Palestinians to settle permanently among them. Besides, the very idea of "population transfer" is politically incorrect. Or is it? During the 1947 partition of British India, more than 5 million Hindus moved from present-day Pakistan into present-day India, and more than 6 million Muslims moved the other way. When all else fails, far-fetched solutions become possibilities.
Every weekday JewishWorldReview.com publishes what many in in the media and Washington consider "must-reading". Sign up for the daily JWR update. It's free. Just click here.
CHESNOFF'S LATEST
The Arrogance of the French
Sean Hannity
This book will open your eyes!

Bill O'Reilly
Why do the French hate America? Richard Chesnoff has figured it out and informs us with entertaining clarity.

Dennis Miller
France sucks, but this book doesn't.

Michael Barone, Co-author, The Almanac of American Politics
Americans-and the French-will learn a lot from this book.

Clifford D. May, President, Foundation for the Defense of Democracies
Richard Z. Chesnoff insightfully-and entertainingly-explores America's most dysfunctional relationship with America's least reliable ally.



JWR contributor and veteran journalist Richard Z. Chesnoff is a contributing correspondent at US News & World Report, a columnist at the NY Daily News and a senior fellow at the Washington-based Foundation for the Defense of Demoracies. A two-time winner of the Overseas Press Club Award and a recipient of the National Press Club Award, he was formerly executive editor of Newsweek International. His latest book, is "The Arrogance of the French: Why They Can't Stand Us & Why The Feeling Is Mutual". (Click on cover above to purchase. Sales help fund JWR. )
To comment, please click here.
© 2005, Richard Z. Chesnoff