Jewish World Review June 6, 2005 / 28 Iyar, 5765
French, Dutch arrogance sets continent adrift
By Richard Z. Chesnoff


http://www.JewishWorldReview.com | Talk about the arrogance of the French! How about the arrogance of the Dutch? Fearful of competing with workers from other parts of Europe, not to mention losing some of those extravagant social benefits they can't afford anymore, French and Dutch voters went to the polls last week, dramatically rejected the European Union's first-ever proposal for a regional constitution and threw the entire continent into turmoil.

I say both naysay votes — part of a pan-European series of constitutional referendums — were major mistakes. All the French and Dutch did was deal devastating blows to the grand scheme to unite Europe as a bloc, the very dream that France and the Netherlands have claimed to champion for more than 50 years.

An astounding 61.6% of Dutch voters said nee. But in France, the 55% non vote was more than just an expression of French xenophobia. Many French voters failed to understand the complicated proposal. Instead, they went to the polls angry about double-digit unemployment and an ever weakening economy, and decided to render a sharp political slap in the face to the man they hold responsible — President Jacques Chirac.

Chirac had staked his prestige on winning the referendum, then predictably shrugged off cries for his resignation — a move that would not only lose him his remaining two years in office, but also the immunity that currently protects him from corruption charges. Now in the wake of his defeat, Chirac has fired his premier — the affable but largely ineffective Jean Pierre Raffarin — and appointed a rubber stamp protégé in his place, Interior Minister Dominique de Villepin.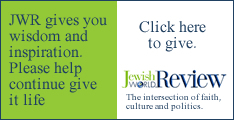 Americans will best remember the snooty de Villepin as the man who led the often nasty French anti-American campaign at the United Nations on the eve of (and ever since) the Iraq war. (Once the fighting had begun, de Villepin was quoted as saying he wasn't "certain" which side he wanted to win).

De Villepin appears ill equipped to deal with France's internal problems — or rather, like Chirac, afraid to take on the French labor unions and deal with those problems by talking reality to the French people. "What France needs," says moderate French parliamentarian Pierre Lellouche, "is a political leadership that will tell French workers you can't compete in the 21st century with 35-hour workweeks, with social benefits we can't afford. France needs to rediscover our ambition."

So where does Europe go from here? Chances are things will get worse before they improve. It's back to the European Union drawing board — at best. In France, future hope may lie in the man many would have preferred over de Villepin, Nicolas Sarkozy, a former finance minister, a technocrat with a positive attitude toward the U.S. and currently Chirac's greatest rival for the French presidency. In a move aimed at neutralizing him, Chirac named Sarkozy to a powerful place in his cabinet — minister of the interior. Few expect Sarkozy to take a backseat. The game has just begun.
Every weekday JewishWorldReview.com publishes what many in in the media and Washington consider "must-reading". Sign up for the daily JWR update. It's free. Just click here.
CHESNOFF'S LATEST
The Arrogance of the French
Sean Hannity
This book will open your eyes!

Bill O'Reilly
Why do the French hate America? Richard Chesnoff has figured it out and informs us with entertaining clarity.

Dennis Miller
France sucks, but this book doesn't.

Michael Barone, Co-author, The Almanac of American Politics
Americans-and the French-will learn a lot from this book.

Clifford D. May, President, Foundation for the Defense of Democracies
Richard Z. Chesnoff insightfully-and entertainingly-explores America's most dysfunctional relationship with America's least reliable ally.



JWR contributor and veteran journalist Richard Z. Chesnoff is a contributing correspondent at US News & World Report, a columnist at the NY Daily News and a senior fellow at the Washington-based Foundation for the Defense of Demoracies. A two-time winner of the Overseas Press Club Award and a recipient of the National Press Club Award, he was formerly executive editor of Newsweek International. His latest book, is "The Arrogance of the French: Why They Can't Stand Us & Why The Feeling Is Mutual". (Click on cover above to purchase. Sales help fund JWR. )
To comment, please click here.
© 2005, Richard Z. Chesnoff