Jewish World Review Feb. 18, 2010 / 4 Adar 5770
One-trick athletes
By Michael Smerconish
http://www.JewishWorldReview.com | Kids today think varsity sweaters are just props from the TV show "Happy Days." That's not a statement about sartorial change so much as an observation as to how the multiple varsity letter winner is fast becoming an extinct species.
It's largely a function of sports specialization — high school, middle and even grade school kids focusing on a single sport to maximize their chance at the big time. This approach is ruining the vintage concept of the well-rounded student athlete. And the movement now has a new poster child.
David Sills is a seventh-grade wunderkind athlete from Delaware. So bright is his future that the University of Southern California has offered him the opportunity to be a Trojan. If he stays on track, he'll graduate in 2018.
Sills already has a personal quarterback coach, Steve Clarkson, who has worked with Ben Roethlisberger, Matt Leinart and current Trojans QB Matt Barkley. Clarkson reached out for newly hired USC coach Lane Kiffin, who checked out YouTube video of Sills' performance. Impressed, he called the soon-to-be Pride of Bear, Del., and made a (verbal, nonbinding) scholarship offer.
Sills accepted. And suddenly, while he was out celebrating with an ice cream sundae at Friendly's, his name was scrolling across the Bottom Line on ESPN.
I hope Sills stays healthy, succeeds in his athletics and academics, and even goes pro should be choose to do so. But right now, he's only 13. And he already has the weight of the world upon his shoulders. It seems like an inordinate amount of pressure to put on a kid who won't be able to drive himself to a game for years. Sills' father, also named David, told me last week that his son is ready to handle the expectations that come with such a high-profile commitment.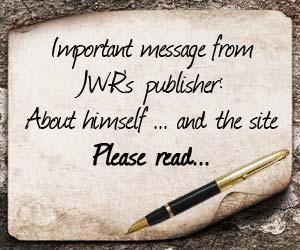 "He really doesn't react very poorly to pressure. I mean, he doesn't feel it at all. People have always told him that he's really good at playing quarterback, and it kind of just rolls off his back," the elder Sills said. "It never has bothered him in the past and I don't expect it will bother him in the future. Right now, the only difference between what he was last week and this week is he's got a little bit of media attention."
More than a little media attention, actually. Delaware's News Journal newspaper called the commitment "out of line" and used Sills to make the case for restricting NCAA coaches from even talking to kids younger than 17. Sills' name made the topic list on ESPN's most popular talk show, Pardon the Interruption. Appearing on another ESPN show, Boston Globe columnist Bob Ryan called it a case of "bad parenting."
Maybe I shouldn't judge the senior Sills' decision. But I can comment on what it says for all of our kids. By putting David on a pedestal at his young age, it makes him a role model at a time when teens should be relishing the opportunity to play multiple team sports for the only time in their lives.
At age 47, I can attest to the difficulty in rounding up 21 other guys to play football, 17 individuals for some baseball, or 9 guys for some hoops. But instead of encouraging kids to go try everything, we're letting the David Sillses among us write off other sports before they're even close to signing a letter of intent. Let alone a pro contract.
To an extent, even the elder David Sills agreed with me: "Whether it's good, bad or indifferent, kids are focusing on certain sports earlier nowadays than they did when we were young. You kind of look at kids that are going to the Olympics right now. We're going to look at them as heroes, and they are."
He continued: "There's pitfalls any way you go. If you play three sports and you don't focus on one, you may never reach your potential in one. If you play one sport and you don't reach your potential in that particular sport, then you didn't have the opportunity to play others. It goes both ways."
Maybe so. But the fact remains: Olympians and All-Pros are the exception, not the rule. And no matter how dedicated single-sport athletes become, chances are they'll join the already overwhelming percentage of high schoolers that don't play in college. Maybe if they're among the most fortunate of athletes, they'll become one of the millions of college players who don't advance to the professional level.
The NCAA advertisements that roll around each March Madness have it right: "There are over 380,000 student athletes, and most of us go pro in something other than sports." And even those athletes are the standouts. The question is, who should the rest of the students emulate?
Every weekday JewishWorldReview.com publishes what many in the media and Washington consider "must-reading". Sign up for the daily JWR update. It's free. Just click here.
Comment by clicking here.

Previously:

02/09/10 Active, retired law officers should be able to carry guns on planes to help stop terrorists
02/04/10 How to bring tech up to speed
01/28/10 Campaign donations must be fully and immediately disclosed online
01/07/10 The flying emperor still has no clothes, and no one is willing to say so
12/24/09 A law to mandate college football playoffs?
12/17/09 Cheney's abuse of freedom of speech
11/26/09 The true cost of freedom from anxiety
10/27/09 If GOP wants to win in 2012, it must reshape its primary process
10/08/09 It's time to get smarter on extended school day
09/03/09 What a summer of eulogizing flawed public figures reveals about society
08/12/09 It's time for cyclists and motorists to reconcile
08/05/09 Faces have changed, but vitriol remains
06/25/09 Fair comment or foul? Warm up the Muzzle Meter
06/08/09 Believability is key in crime-hoax villains
05/14/09 Did Hollywood inspire the meltdown men?
04/20/09 Let's give killers their due: Anonymity
03/12/09 Uninsured who can't afford medical care lose a lot more
02/06/09 My debate with Musharraf on hunt for bin Laden
01/29/09 Torture must remain an option
01/15/09 Making a case for suing Madoff
12/22/08 A difficult but rational chat about 'plans'
12/17/08 Facebook epidemic: More than 120 million have joined, many too old for this nonsense
12/01/08 The high price of downsizing the news biz
11/14/08 Prescience on greed, arrogance of a system
09/29/08 Closer look at party lines
08/26/08 Obama's pick creates GOP opportunity
08/21/08 Fishing with the Angry Everyman
07/31/08 The perils of e-mail: Ponder, then click
05/22/08 Two very different sides of the Internet
02/12/08 Sublimely ridiculous suits
11/28/08 Cell phones cut out secondary circle of kinship
09/26/07 What do we owe those who have died in Iraq?
08/30/07 A Navy SEAL's gut-wrenching tale of survival
07/30/07 First it was a faux pas, now it's a new word

© 2008, The Philadelphia Inquirer Distributed by McClatchy-Tribune Information Services