Jewish World Review Feb. 4, 2010 / 20 Shevat 5770
How to bring tech up to speed
By Michael Smerconish
http://www.JewishWorldReview.com | I have a new job for Steve Jobs. Now that Apple's latest "magical" and "revolutionary" product is set to hit the market, he can focus on helping us keep two hands on the steering wheel while we talk on the phone. Better that he solve America's obsession with driving while holding a cell phone to our ears than have government step in at the local, state or national level.
Surprisingly, in the gadget culture in which we live — BlackBerry, iPod, Kindle and now iPad — nothing hands free has been a hit in the market. People would be willing to go hands free, but no business has developed the right product. It's another of those gadget blind spots — like the failure of the high-tech industry to develop a universal charger.
We don't talk with phones to our ears because it feels or looks good. We do it because there is no well-functioning, comfortable, aesthetic alternative. It's gotten to the point that when you come to a four-way stop and look at other drivers, seeing others with one hand wrapped around a phone is the rule, not the exception.
So of course the government, with the best of intentions, is opening our car doors to legislate yet another aspect of our lives.
Last week, the U.S. Department of Transportation banned commercial truckers and bus drivers from texting while driving. That news broke on the same day that the Pennsylvania House overwhelmingly approved a ban on texting and talking on a handheld cell phone while driving (violations would result in a $50 fine). If the state Senate does likewise, Pennsylvania would become the seventh state to outlaw drivers' use of handheld mobile devices. Last month, a similar ban in Philadelphia went into effect.
Instead, the private sector should act so that government need not protect us from ourselves. Especially where the slippery slope logic for regulation of cell phone usage could easily be extended to scanning the radio, adjusting the thermostat, raising the power window and consulting a GPS system — all commonplace disruptions in cars today. Why single out the mobile devices for regulation?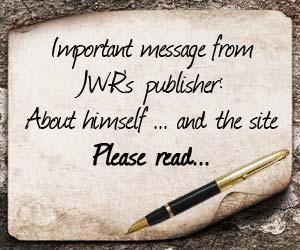 When I asked that question of Transportation Secretary Ray LaHood during a phone conversation on Thursday, he acknowledged that these are all distractions, while insisting that the "epidemic really comes because everybody has a cell phone and everybody has the bad habit of thinking that they can use them while they're driving. And you can't. You can't drive safely when you don't have both hands on the wheel."
To that point, state Rep. Josh Shapiro, among the most ardent supporters of Pennsylvania's proposed ban, pointed out in an e-mail message that "cell phones — particularly handheld cells — are a leading cause of accidents on our nation's roadways. For example, the use of handheld cell phones is associated with the highest rate of secondary driver distraction — non-traffic or roadway related distractions — and was among the highest frequency for crashes."
I don't doubt his data. Though it's worth noting that a study released on Friday by the Highway Loss Data Institute found that the number of crashes in New York, California, Connecticut and Washington, D.C., did not decrease after a handheld cell phone ban was put in place. Which tells me that drivers themselves need to make changes, not necessarily that legislative action or government mandate is the proper route to eradicating the problem.
If Steve Jobs can make a 9.7-inch screen into a work of art that can handle web browsing, music, pictures, movies and TV shows, not to mention e-books, documents and spreadsheets, than surely a comfortable, fashionable and safe hands-free device is easily within our grasp.
Secretary LaHood himself concurred with my pitch for a market-based solution. "I could not agree with you more," he told me as he recounted a recent speech he gave to representatives from the wireless industry. "I said, 'You're all very smart. You all know how to develop technology. Help us develop technology where people cannot use these devices while they're driving. Figure out a way to disable them when you're driving your car.' So I am pushing the industry on this."
I'm thinking less about disabling mobile phones and more about bringing hands-free technology up to speed. We've got the brains and the technology to solve the problem free of government's heavy hand.
Every weekday JewishWorldReview.com publishes what many in the media and Washington consider "must-reading". Sign up for the daily JWR update. It's free. Just click here.
Comment by clicking here.

Previously:

01/28/10 Campaign donations must be fully and immediately disclosed online
01/07/10 The flying emperor still has no clothes, and no one is willing to say so
12/24/09 A law to mandate college football playoffs?
12/17/09 Cheney's abuse of freedom of speech
11/26/09 The true cost of freedom from anxiety
10/27/09 If GOP wants to win in 2012, it must reshape its primary process
10/08/09 It's time to get smarter on extended school day
09/03/09 What a summer of eulogizing flawed public figures reveals about society
08/12/09 It's time for cyclists and motorists to reconcile
08/05/09 Faces have changed, but vitriol remains
06/25/09 Fair comment or foul? Warm up the Muzzle Meter
06/08/09 Believability is key in crime-hoax villains
05/14/09 Did Hollywood inspire the meltdown men?
04/20/09 Let's give killers their due: Anonymity
03/12/09 Uninsured who can't afford medical care lose a lot more
02/06/09 My debate with Musharraf on hunt for bin Laden
01/29/09 Torture must remain an option
01/15/09 Making a case for suing Madoff
12/22/08 A difficult but rational chat about 'plans'
12/17/08 Facebook epidemic: More than 120 million have joined, many too old for this nonsense
12/01/08 The high price of downsizing the news biz
11/14/08 Prescience on greed, arrogance of a system
09/29/08 Closer look at party lines
08/26/08 Obama's pick creates GOP opportunity
08/21/08 Fishing with the Angry Everyman
07/31/08 The perils of e-mail: Ponder, then click
05/22/08 Two very different sides of the Internet
02/12/08 Sublimely ridiculous suits
11/28/08 Cell phones cut out secondary circle of kinship
09/26/07 What do we owe those who have died in Iraq?
08/30/07 A Navy SEAL's gut-wrenching tale of survival
07/30/07 First it was a faux pas, now it's a new word

© 2008, The Philadelphia Inquirer Distributed by McClatchy-Tribune Information Services