Jewish World Review Jan. 7, 2010 / 21 Teves 5770
The flying emperor still has no clothes, and no one is willing to say so
By Michael Smerconish
http://www.JewishWorldReview.com | "Five words: Randomly selected for additional screening."
So counsels Ryan Bingham (played by George Clooney) as he spies a group of traveling Muslims while showing a young colleague how to live out of a suitcase in the movie "Up in the Air."
His advice? Get in line behind Asians due to their efficiency and avoid the Arabs because of the likelihood that they will be selected for secondary screening.
But, alas, this is Hollywood legend. The truth, as it has been for eight years, is that there is no elevated scrutiny of those who have commonalities with the 19 hijackers of 9/11 and the perpetrators of virtually every act of terrorism since.
The lesson of Umar Farouk Abdulmutallab and his attempted Christmas Day massacre in Detroit is that the flying emperor still has no clothes, and no one is willing to say so. Much of the blame this time lies overseas.
How to explain that the man allegedly had no passport; that his increasingly radical views had been reported to U.S. officials in Nigeria (by his father, no less); that his name appeared in a federal database of individuals with potential links to terrorism; and that he paid for his plane ticket in cash and checked no bags? Yet his visa hadn't been revoked, his name was not added to the no-fly list, and he did not encounter sufficient screening before boarding a flight bound for the United States.
If these facts were proposed for an airline travel security exercise, they would have been rejected as being too boilerplate. And still, it almost worked.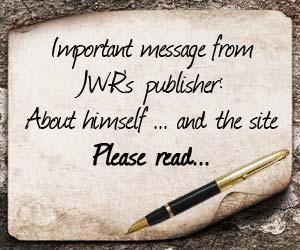 The fault here lies mainly with a system that allows an individual to begin at an airport with lax security (Lagos), make a stop during which he is not subjected to heightened scrutiny (Amsterdam), and to continue on to the United States (Detroit). In other words, board in an airport that isn't diligent, take a few connections, and you'll reach the States without review.
The response here at home has been shockingly predictable, an ineffective overreaction that provides a pretense of security while producing nothing more than inconvenience. However, unlike the rest of us, terrorists actually welcome a system that merely subjects them to inconvenience. They will gladly stitch their prohibited liquids into their underwear while the rest of us are forced to empty our Coke Zeros.
Back in the everyday, families flying home from Disney World who look straight out of the Central Casting file marked "Suburbia" will show photo ID, take off belts and shoes, and be asked not to have anything on our laps for the final hour of a domestic flight.
This is the lunacy of a purported airline security system in which drivers' licenses are scrutinized more thoroughly than the terrorist watch list. Our shoes are inspected even though the terrorists are now smuggling explosives in their underwear. And are we really supposed to believe that the dangers of bathroom access are real only in the last 60 minutes of a flight?
The bigger point here is that 99.9 percent of us are not the risk. Old ladies with blue hair are not the risk. Children are not the risk. Muslim families are not the risk. So stop treating these people like those who fit the profile.
There, I said it.
The fact is that post-Umar Farouk, post-Richard Reid, and eight years post-9/11, this country is still flying blind when it comes to airline security. Another young male Islamic extremist tries to kill hundreds of innocent people, and the response is the same: Heightened airport security for travelers of all ages, nationalities, and religious backgrounds — instead of increased focus on those who look, act, worship, and travel like terrorists.
Even worse, this is the second major vulnerability revealed inside of a few weeks. Remember the embarrassment of the leaked 93-page TSA Standard Operating Procedures manual? Most reports focused on the fact that the document revealed how certain government or law enforcement credentials looked. Or that only 20 percent of checked bags are given a "full open-bag search." Or that disabled individuals' wheelchairs, casts, and orthopedic shoes are potentially exempt from explosives screening.
But most frightening to me was that while the leaked document deemed that holders of passports from Cuba, Iran, North Korea, Libya, Syria, Sudan, Afghanistan, Lebanon, Somalia, Iraq, Yemen, and Algeria should be subjected to additional screening, no such special attention was given to holders of passports from Saudi Arabia — the home of 15 of the 9/11 hijackers.
And now it's worth noting that the list doesn't include Pakistan or Nigeria — Umar Farouk's home — either.
At the time of the memo's leak, Michael Scheuer, the former head of the CIA unit tasked with tracking Osama bin Laden, told me that the federal government "knows without question that al-Qaeda and its allies pore over the U.S. media for operationally applicable information." There was "no chance" that the misstep had gone unnoticed by our enemies, he said.
Nor, I suspect, will the fact that in the wake of this latest attempted act of Islamic terrorism, the United States will keep refusing to apply the most invasive screening techniques to travelers with the most in common with the 9/11 attackers.
Every weekday JewishWorldReview.com publishes what many in the media and Washington consider "must-reading". Sign up for the daily JWR update. It's free. Just click here.
Comment by clicking here.

Previously:

12/24/09 A law to mandate college football playoffs?
12/17/09 Cheney's abuse of freedom of speech
11/26/09 The true cost of freedom from anxiety
10/27/09 If GOP wants to win in 2012, it must reshape its primary process
10/08/09 It's time to get smarter on extended school day
09/03/09 What a summer of eulogizing flawed public figures reveals about society
08/12/09 It's time for cyclists and motorists to reconcile
08/05/09 Faces have changed, but vitriol remains
06/25/09 Fair comment or foul? Warm up the Muzzle Meter
06/08/09 Believability is key in crime-hoax villains
05/14/09 Did Hollywood inspire the meltdown men?
04/20/09 Let's give killers their due: Anonymity
03/12/09 Uninsured who can't afford medical care lose a lot more
02/06/09 My debate with Musharraf on hunt for bin Laden
01/29/09 Torture must remain an option
01/15/09 Making a case for suing Madoff
12/22/08 A difficult but rational chat about 'plans'
12/17/08 Facebook epidemic: More than 120 million have joined, many too old for this nonsense
12/01/08 The high price of downsizing the news biz
11/14/08 Prescience on greed, arrogance of a system
09/29/08 Closer look at party lines
08/26/08 Obama's pick creates GOP opportunity
08/21/08 Fishing with the Angry Everyman
07/31/08 The perils of e-mail: Ponder, then click
05/22/08 Two very different sides of the Internet
02/12/08 Sublimely ridiculous suits
11/28/08 Cell phones cut out secondary circle of kinship
09/26/07 What do we owe those who have died in Iraq?
08/30/07 A Navy SEAL's gut-wrenching tale of survival
07/30/07 First it was a faux pas, now it's a new word

© 2008, The Philadelphia Inquirer Distributed by McClatchy-Tribune Information Services