Jewish World Review May 17, 2006 / 19 Nissan, 5766
Bush vs. Graham: The immigration showdown!
By Michael Graham


http://www.JewishWorldReview.com | On Monday night, I went one-on-one, mano-e-man, head-to-head with the most powerful man in the free world (if you don't count Simon Cowell), President George W. Bush. We debated illegal immigration. He was in the White House appearing on national TV. I was at home, screaming at my Zenith TV.
Who won? You be the judge.

"For decades, the United States has not been in complete control of its borders." (Decades? And who's been in charge of our borders the past five years — President Bartlett?)

"As a result, many who want to work in our economy have been able to sneak across our border — and millions have stayed." (Like I said, who's been the stinkin' president all that time?)

"Once here, illegal immigrants live in the shadows of our society." (Gee, I hadn't seen any "shadows." I must have missed them among the "I'm Illegal And I'm Proud!" signs waved by protestors marching through our streets, demanding full amnesty and giving interviews on national television.)

"We are a nation of laws, and we must enforce our laws." (Unless they are laws against illegal immigration, of course, which I , as president, still refuse to enforce today.)

"First, the United States must secure its borders." (Honest! We're going to start any day now, I swear!) "This is a basic responsibility of a sovereign nation." (Really! I mean it! Stop laughing!)

"Since I became President, we have increased funding for border security by 66 percent, and expanded the Border Patrol from about 9,000 to 12,000 agents." (Number of illegals who entered the US since 2000: 3 million.)

"Despite this progress, we do not yet have full control of the border (You finally noticed?) and I am determined to change that." (After five years of doing squat? Brilliant!)

"One way to help is to use the National Guard…Guard units will not be involved in direct law enforcement activities — that duty will be done by the Border Patrol. This initial commitment of Guard members would last for a period of one year." (They don't have the power to arrest, detain or shoot anyone, and they're leaving in 12 months. Why, it's the perfect solution!)

"The United States is not going to militarize the southern border. (Obviously not.) Mexico is our neighbor, and our friend. We will continue to work cooperatively...to reduce illegal immigration." (If 12 million illegals are what we get when Mexico cooperates, could we maybe try letting them work against us for awhile?)

"For many years, the government did not have enough space in our detention facilities to hold them while the legal process unfolded. So most were released back into our society and asked to return for a court date. When the date arrived, the vast majority did not show up. This practice, called 'catch and release,' is unacceptable — and we will end it." (One day. Eventually. Just not now.)

"Second, to secure our border, we must create a temporary worker program. (Huh?) Therefore, I support a temporary worker program that would create a legal path for foreign workers to enter our country in an orderly way, for a limited period of time. And temporary workers must return to their home country at the conclusion of their stay."

(OK, let me get this straight: We can't do anything at all about the 12 million immigration-law violators who are here now, but we're going to invite millions more in as "guest workers" on the assumption that they will do what we can't get anyone else to do: leave. Why would they? You obviously aren't going to deport them.) "Third, we need to hold employers to account for the workers they hire. It is against the law to hire someone who is in this country illegally." (Total number of businesses cited for hiring illegals by the Bush Administration in 2004: Three. 'Nuff said.)

"Fourth, we must face the reality that millions of illegal immigrants are already here. (So are tax cheats, bank robbers and pedophiles. Should we ignore them, too?) They should not be given an automatic path to citizenship. This is amnesty, and I oppose it."

(You're right, Mr. President. Offering amnesty would be to say to illegal immigrants ,"Sneaking into America is a crime punishable by six months in jail. You also committed tax and identity fraud by evading your employment taxes. But we'll forgive you for that if you'll leave now and go home." That's amnesty. What you support, Mr. President is more than amnesty — it's a reward for bad behavior. The crooks get to stay and line up for citizenship, thereby turning every legal immigrant into a chump.)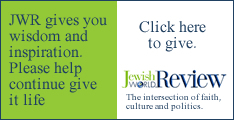 "Fifth, we must honor the great American tradition of the melting pot, which has made us one nation out of many peoples. Americans are bound together by our shared ideals, an appreciation of our history, respect for the flag we fly, (which I gather from the pro-immigration rallies is the Mexican flag) and an ability to speak and write the English language." (Which is why you support congressional efforts to end the use of bilingual ballots and require all voters to speak English, right? Uh, right?)

"We honor the heritage of all who come here, no matter where they are from, because we trust in our country's genius for making us all Americans. Thank you, and good night."

(And when it comes to making everyone and anyone an American, Mr. President, you, sir, are the genius.)
Every weekday JewishWorldReview.com publishes what many in in the media and Washington consider "must-reading". Sign up for the daily JWR update. It's free. Just click here.
JWR contributor Michael Graham is a talk show host and author of the highly acclaimed "Redneck Nation: How the South Really Won the War." To comment, please click here.
© 2006, Michael Graham