Jewish World Review Dec. 8, 2006 / 17 Kislev, 5767
Democratic Governors and the Presidency
By Michael Barone


http://www.JewishWorldReview.com | The Democratic Governors Association is meeting in Washington, and I had a chance to sit down with two Democratic governors, Tom Vilsack of Iowa and Phil Bredesen of Tennessee.
Vilsack is running for president, and I was one of four U.S. News writers and editors to meet with him. I've interviewed Vilsack before on my quadrennial forays to Iowa; he is a very likable, pleasant, and articulate man. He was elected governor by a 52-to-47 percent margin in 1998 and re-elected by a 53-to-45 percent margin in 2002.
Last month Democrat Chet Culver was elected to succeed him — the first time Iowa has elected two Democratic governors in a row. Vilsack's experience before he became governor did not mark him as a potential presidential candidate: He served as the mayor of Mount Pleasant, the county seat of Henry County (population 20,000), from 1987 to 1992 and was a Democratic state senator from 1992 to 1998. But in his eight years as governor, he has traveled widely across the country and around the world; he seems confident that he is up to the job he seeks.
Vilsack seems to be basing his candidacy on the issue of "energy security," which he says has "the capacity to bring this country together." Among other points, he:
notes that evangelical Christians have been having "conversations about stewardship."
boasts that Iowa under his leadership has increased its usage of ethanol, soy diesel, and wind energy.
makes the argument that we need to reduce our dependence on oil and "create a biofuel economy" not just for environmental reasons but for national security reasons. The U.S. auto industry, he says, ought to have the highest mileage standards in the world.
says that "maybe the ethanol subsidy should be redirected from ethanol producers to retailers" and notes that Iowa has created a tax credit for ethanol retailers.
calls for expanding the market rapidly to encourage use of E-85 (85 percent ethanol fuel, now available in some gas stations in the Midwest) and for adjusting tariffs to let in sugar as an ethanol feedstock; corn, he notes, is not as efficient at producing ethanol as switchgrass and sugar. But he says the E-10 (10 percent ethanol fuel) "should still be met by domestic industry." He notes that just as states led the way on welfare reform in the 1990s, so the states are leading the way on emissions limitations and carbon trading.
Here are his stands on some other issues:
Immigration. The first step is securing the border, with personnel and technology; Iowa sent National Guard troops to help patrol the border in California. It's "totally impractical" to identify and deport 12 million illegal immigrants (it would take 238 years, he said). We have to get them "square with society" — presumably with fines — and "put them at the back of the line."
Trade. Asked about the likelihood of Congress's rejection of free-trade agreements with Vietnam, Colombia, and Peru, he said that was "a reflection on this administration." The United States has a responsibility to insist on high environmental and labor standards. As for the flagging Doha round, we need to rethink our position on ag subsidies and move away from subsidizing commodities and toward subsidizing conservation. That's similar to the direction that his fellow Iowa Democrat Tom Harkin, then Senate Agriculture Committee chairman, took on the 2002 farm bill and, as chairman again, is likely to take on the farm bill in 2007.
Iraq. The Iraq Study Group has presented "sensible ideas, not a comprehensive strategy." One sensible idea, in his view, is direct negotiations with Iran and Syria. Noting that circumstances will most likely be different in 2008, he says that the steps he would favor today include rotating troops out of the south and center of Iraq to the north, a regional conference to get Iraq's neighbors to help in reconstruction, congressional investigations of the performance of contractors, and "a better job of building local governance."
Israel/Palestine. "We're not as engaged as we should have been. Maybe [the July-August confrontation between Israel and Hezbollah in] Lebanon could have been avoided if the United States had been more involved.
Iran. "The world can't afford to have Iran with a nuclear capacity." He calls for more effective and aggressive diplomacy. Would he rule out military action against Iran? No, but "we don't have a military option because of Iraq."
The campaign. Last June a Des Moines Register poll of likely Democratic caucusgoers showed Vilsack trailing John Edwards, Hillary Rodham Clinton, and John Kerry. Vilsack says it's great that other candidates are going to compete in his state, but he says he has a very strong organization, and "I expect to win Iowa." He doesn't say, but seems to recognize, that he must win in Iowa to be a viable candidate elsewhere. But to do that, he must also win after a real competition. Tom Harkin got 76 percent of the votes in the 1992 Iowa caucuses but was not taken seriously elsewhere because no other candidate campaigned in the state. I thought at the time and think now that this was unfair: Harkin's performance was a show of strength among voters who knew him well. But that's not how others saw it.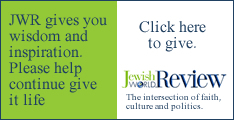 Can Vilsack become a serious candidate? I wouldn't rule it out. His stands on immigration and trade don't distinguish him from most Democratic members of Congress, nor do his stands on Iraq and Iran. It used to be taken for granted that Democratic presidential candidates would compete to be the strongest supporter of Israel; it's interesting that Vilsack is not following that course at all. But then Democratic voters tend to be much less supportive of Israel these days than are Republican voters.
Vilsack says that asking people for campaign contributions makes you a "much better-educated candidate"; perhaps what he hears from Democratic contributors is support for the kind of Israel/Palestinian negotiations that Bill Clinton conducted rather than support for the proposition that Israel should not be pressured into making concessions to Palestinians who want to destroy Israel. In any case, the issue that Vilsack evidently hopes will make him distinctive is "energy security," an issue that he relates directly to things he has done in Iowa. And he depicts the issue as one that is capable of building consensus rather than one that highlights sharp divisions between Democrats and Republicans. Barack Obama's graceful convention speech calling for less partisan name-calling and more mutual respect seems to have struck a chord with many voters, and Vilsack seems to be trying to appeal to an apparently widespread sense that our politics has become too bitter and divisive.
The other Democratic governor I met with, alone, was Phil Bredesen of Tennessee. Bredesen, elected 51 to 48 percent in 2002, was re-elected 69 to 30 percent last month. He carried all 95 counties — evidently the first time this has been done. Most of eastern Tennessee has been solidly Republican since the Civil War; some rural middle Tennessee counties are so Democratic they voted for George McGovern in 1972 and Walter Mondale in 1984. Bredesen started a managed-care business that he sold in 1986, pocketing $47 million. He ran for mayor of Nashville in 1987 and lost; he ran again and won in 1991 and 1995. He lost a race for governor in 1994 to Republican Don Sundquist, who served a tempestuous two terms. To finance the state's hugely expensive TennCare health plan (an extension of Medicaid to include an unusually large percentage of the population), Sundquist proposed a state income tax; talk radio hosts had a heyday and urged Nashville motorists to honk their horns in protest; at one point the legislature rejected the tax amid the sound of honking horns.
Bredesen has taken a different approach. He made deep cuts in TennCare.
"It was bleeding the state dry," he says. "We had little choice."
He points out that experienced large companies like Kaiser refused to bid for TennCare contracts and that the new companies that were set up to administer it "were kind of doomed to fail." In 2004 Bredesen got the legislature to limit recipients to 10 doctor visits and six prescription drugs per year (the average for TennCare was 30) and to have eligibility determined by an administrator, not the patient's doctor. When an outfit called the Tennessee Justice Center persisted in going to court to preserve expensive features of the system, Bredesen announced that some 430,000 recipients who were not eligible for standard Medicaid services would be cut from the rolls; in early 2005 he carried out his threat. Tennessee had the highest percentage of pharmacy use of any state; Bredesen cut drug costs from $2.5 billion to $1.2 billion, "with very little ill effect."
Bredesen also made affirmative reforms in Medicaid — disease management, retrospective utilization review, a statewide system of electronic records. He started a "purely state program" that goes into effect next year to provide health insurance for small employers, with one third of premiums picked up by the state, the employer, and the employee — about $50 a month each. "I wanted to get it in the range of a cellphone bill." These policies are to be voluntary; to get low-income people to sign up, the policies will, unlike health savings accounts, cover initial expenses "to get someone in the doctor's office." Premiums are higher for people who smoke or are obese.
He summarizes his strategy by saying, "I'm taking money out of entitlements and putting it into education." He says he is one third of the way to rolling out statewide access to all-day pre-kindergarten classes. Next year the state is opening a two-year residential high school specializing in math and science near Knoxville. The state is also issuing bonds for $700 million in capital improvements to state colleges and universities; he hopes to raise the ranking especially of the University of Tennessee in Knoxville. He is proposing that the state pay community college tuition for students who maintained C's in high school; the lottery already provides tuition funding at four-year institutions for A and B students.
Bredesen has managed all this without raising taxes and without an income tax. He made deep across-the-board (except for K-12) cuts in his first two years and says that has proved "healthy — I ran my business better in lean years. I don't think it hurts government one bit to go through this process. We cut 14 to 15 percent, and you can't tell it." But he admits there are differences between business and politics. "In business, management is being selective. In politics, you've got to build consensus. Everyone is in this together."
Bredesen's record is not one that would be appealing to many Democrats, but it has obviously proved appealing to the great mass of Tennessee voters. He says he has no interest whatever in running for president or serving in an appointive position in Washington. I don't think it has crossed his mind, as it is apparently crossing Michael Bloomberg's, to run for president as an independent; and I'm sure he doesn't have the money to finance a national campaign himself.
There's a tendency to decry the possibility that rich people can finance their own campaigns and get themselves elected to high office. But Bredesen, who has spent something in the area of $10 million on his six campaigns, has shown how a rich man who is a thoughtful observer and an original thinker can produce reforms and solutions to problems that meet with high approval from the voters.
Every weekday JewishWorldReview.com publishes what many in in the media and Washington consider "must-reading". Sign up for the daily JWR update. It's free. Just click here.
BARONE'S LATEST
The New Americans
Now, more than ever, the melting pot must be used to keep America great. Barone attacks multiculturalism and anti-American apologists--but he also rejects proposals for building a wall to keep immigrants out, or rounding up millions of illegals to send back home. Rather, the melting pot must be allowed to work (as it has for centuries) to teach new Americans the values, history, and unique spirit of America so they, too, can enjoy the American dream.. Sales help fund JWR.
JWR contributor Michael Barone is a columnist at U.S. News & World Report. Comment by clicking here.
© 2006, US News & World Report