Jewish World Review July 22, 2005 / 15 Tammuz, 5765
Roberts will redefine 'mainstream'
By Michael Barone


http://www.JewishWorldReview.com | Prediction: George W. Bush's nominee, John G. Roberts, will be confirmed by the Senate. Second prediction: Justice Roberts will do much to redefine what is the mainstream in American constitutional law.

As to the first prediction, of course the left-wing groups—People for the American Way, the Alliance for Justice, NARAL Pro-Choice America—are busy trying to gin up opposition to Roberts. They want to see his nomination filibustered and killed. But they aren't likely to get the votes to do that. Even Democrats inclined to oppose Roberts have had to admit that he has superb qualifications. Sen. Charles Schumer, busy raising money from left-wing big contributors and direct-mail lists in his capacity as chairman of the Senate Democrats' campaign committee, had to admit that Roberts is highly qualified. So did Judiciary Committee ranking Democrat Patrick Leahy and Minority Leader Harry Reid.

They had little choice. Roberts has been called the nation's best appellate lawyer not only by Justice Antonin Scalia on the right but also by Clinton administration Acting Solicitor General Walter Dellinger on the left. Roberts and Dellinger are members in high standing of the bar of the Supreme Court, lawyers who served in the solicitor general's office in administrations of both parties who have had private practices specializing in Supreme Court appeals.

Other members include former Solicitors General Seth Waxman, who served in the Clinton administration, and Theodore Olson, who served in the current Bush administration. These are highly skilled and scrupulous advocates who, despite differing views on some issues, have high respect and, from comments I have heard some of them make, personal liking for one another. The solicitor general's office has a tradition of institutional excellence that has been maintained during administrations of both parties, and no one seems to be more respected among the brotherhood of Supreme Court advocates than John Roberts.

On many past nominations, whenever the left-wing groups have snapped their fingers, Senate Democrats, especially those on the Judiciary Committee, have jumped. It is not clear whether they will do so this time—or, more important, how many Democrats will do so. In their initial responses to Roberts's nomination, Schumer and Sen. Edward Kennedy made clear how they will proceed. They will try to pepper Roberts with questions about his judicial philosophy and about how he would decide specific issues.

Roberts, who has a minimal paper trail of legal writings and has made few if any provocative statements, will undoubtedly respond as Judge Ruth Bader Ginsburg did before the Judiciary Committee in the hearings on her nomination to the Supreme Court. Ginsburg steadily and consistently refused to answer such questions and argued that it would be improper for her to do so. You might call this the James Madison High School response. James Madison in Brooklyn is the alma mater of Justice Ginsburg and Senator Schumer and of Minnesota Republican Sen. Norm Coleman as well. Why should the response of one James Madison graduate be unacceptable to another?

Democrats may also demand to see memos written by Roberts when he served as deputy solicitor general from 1989 to 1993. This was the ploy they used to delay the nomination to the D.C. Circuit Court of Appeals of Miguel Estrada, who served in a lower position in that office during the Bush I and Clinton administrations.

They got away with it then, but they probably will not now. When Democrats made that demand, all living former solicitors general, most of whom served in Democratic administrations, signed a statement saying that it would be improper for the government to turn over such memos to the Senate. This ploy provides a very slender basis for a filibuster. And Republicans are confident that they have the votes to change the rules if Democrats do filibuster—which makes it less likely that they will do so.

The third tactic the left-wing groups will try to use is to slime Roberts. Their research teams have apparently been busy. But Roberts appears to have led a blameless and boring private life. And attempts to slime the nominee are likely to be resented. When he announced Roberts's nomination, Bush called for a "dignified" confirmation process and praised Leahy and Reid for proceeding in a "dignified" manner.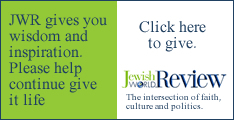 Finally, at least some Democrats will use the material compiled long since by the left-wing groups to support the case that Roberts is "out of the mainstream." But when you read that material on the Web, you find it is pretty thin gruel. Ironically, the paper trail might have been much longer had Democrats not prevented Roberts from being confirmed as a judge on the D.C. Circuit when he was nominated in election year 1992. Yes, Roberts was a member of the Federalist Society, and, yes, he is generally described as a conservative. But polls show that conservatism is far from a disqualifier for most voters.

Roberts will be pressed, of course, on whether he would overturn Roe v. Wade, and presumably, like Ginsburg, he will refuse to answer. But there will be five votes on the court to maintain Roe even after he is confirmed. He could make a difference on partial-birth abortion bans, which Justice Sandra Day O'Connor has voted to overturn and which Justice Roberts might not. But partial-birth abortions are, understandably, almost universally unpopular. How many voters want to see a viable baby torn from its mother's womb, its skull punctured, and its brains sucked out?

A Justice Roberts will probably move the court some distance to the right on some issues—though probably not on all those that conservatives would like. But in the process, I think he has the potential to help redefine what is the mainstream of the law. The New Deal justices appointed by Franklin Roosevelt redefined the mainstream of the law very quickly on the major judicial issue of the day: how much economic regulation the Constitution allowed.

Conservatives have been frustrated that over the past 30 years—in which seven of the nine justices have been appointed by Republican presidents—that mainstream has changed little. The confirmation of John Roberts will move the court a significant distance in their direction.
Every weekday JewishWorldReview.com publishes what many in in the media and Washington consider "must-reading". Sign up for the daily JWR update. It's free. Just click here.
BARONE'S LATEST
Hard America, Soft America: Competition vs. Coddling and the Battle for the Nation's Future
America is divided into two camps, according to U.S. News and World Reports writer and Fox commentator Michael Barone. No, not Red and Blue, though one suspects Barone may taint the two groups in the hues of the 2000 presidential election. Barone's divided America is one part Hard, one part Soft. Hard America is steeled by the competition and accountability of the free market, while Soft America is the product of public school and government largesse. Inspired by the notion that America produces incompetent 18 year olds and remarkably competent 30 year olds, Barone embarks on a breezy 162-page commentary that will spark mostly huzzahs from the right and jeers from the left. Sales help fund JWR.
JWR contributor Michael Barone is a columnist at U.S. News & World Report. Comment by clicking here.
© 2005, US News & World Report