He wants to change the No Child Left Behind Law to encourage the transfer of kids from schools in high-poverty areas to other public schools, whether in the same district or in nearby districts. He points to what he describes as a successful program in Wake County, N.C. (Raleigh and suburbs) that he argues has done that, with better results for high-poverty kids. He points to a few other districts—San Francisco; Cambridge, Mass.; LaCrosse, Wis.—that have done the same. He also points to areas with some inter-district public school choice—Minneapolis; Hartford, Conn.; Boston; Rochester, N.Y.; Milwaukee.

Some of his suggestions may well have merit. He points out that NCLB's requirement that students of different races as well as all students show improvement has the perverse effect of discouraging schools and districts from accepting new students from high-poverty schools. Maybe this is something that can and should be fixed.

But I think his report can be criticized for ignoring programs that actually have produced wonderful outcomes for poor central city kids. And I think his solution ignores what has been and what likely always will be massive opposition to the proposals he advocates.

"Efforts to 'fix' high-poverty schools run into the stubborn reality that separate schools for the rich and poor have never been equal," he writes. Then he goes on, "And conservative proposals to give children in failing schools vouchers to attend unregulated private and religious schools pose enormous social and educational risks." I choke on that word "unregulated"—unregulated, that is, by the bureaucracies and education school theorists that have made such a mess of so much of public education. Poor kids need less of such regulation, not more of the same. Charter schools, which Kahlenberg seems to ignore, and which legally are public schools, have produced brilliant outcomes for the very poorest of students: the KIPP program, for example. See KIPP's Web site, or my earlier blog post on KIPP. "Unregulated" private and religious schools can provide similar schooling. The risks are less than the risks of keeping these kids inside, say, the Detroit public schools (where I went to school from 1949 to 1953).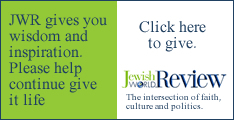 Which leads to my second point: Most central-city school systems have no or almost no good schools for kids to transfer to, and suburban parents and voters are going to resist with all their might programs to let inner-city kids transfer into their kids' schools. The Los Angeles Unified School District, for example, is so dreadful that Mayor Antonio Villaraigosa is seeking, with the help of Gov. Arnold Schwarzenegger, to get control of the system. Consider this item from opinionjournal.com's Political Diary.

So the California teacher unions aren't all powerful after all. Yesterday, Los Angeles Mayor Antonio Villaraigosa called in his political chits with fellow Democrats in the state legislature, where he had once served as Assembly Speaker, and secured a deal giving him substantial control over the troubled Los Angeles Unified School District, which covers not only Los Angeles but portions of 26 other cities.

The mayor would effectively gain veto power over the selection of a new superintendent to replace outgoing incumbent Roy Romer, a former Democratic governor of Colorado. That new official would be vested with new powers over $7.4 billion in spending along with new power to write contracts. Those powers are now handled by a local school board that has traditionally been nominated by union apparatchiks elected in low-turnout elections.

In a sort of pilot program for a full takeover of L.A. schools, the mayor would also take direct charge of three inner-city Los Angeles high schools and the middle and elementary schools that send them students. A report this week by a nonpartisan education group estimated that only 38 percent of L.A. Unified students graduate on time.

The mayor didn't get all that he wanted in assuming control over the school district. Other cities, such as Chicago and New York, have gone much further in trying to foster public accountability by transferring authority over schools to a single elected official. But the change represents the first crack in the total domination of L.A. public schools by unions that are adamantly opposed to almost all reform.

Mayor Villaraigosa, a former union organizer, says time is running out for kids currently in the system. "I get a knot in my throat when I go to schools, some of the low-performing schools in the city," he told reporters. "Because in the eyes of these kids, I see myself. I see a young kid that dropped out of high school, a kid that people gave up on. I believe that we can't give up on these kids. I believe we have to have higher expectations."

The bottom line is that the central-city school districts don't give kids much in the way of attractive choices, while the suburban districts will mostly remain off limits, despite the few examples of inter-district choice that Kahlenberg cites. In the 1970s, litigators tried to get federal courts to order inter-district integration, most notably in Michigan, where a federal judge's ruling would have made Wayne, Oakland, and Macomb counties into a single school district and which would have required busing kids 30 and 40 miles to school. This was not accepted by the Supreme Court and was politically highly unpopular. Kahlenberg would like to impose something like that 1970s idea on schools today, while brushing aside other, proven methods of providing quality education to poor kids.
Every weekday JewishWorldReview.com publishes what many in in the media and Washington consider "must-reading". Sign up for the daily JWR update. It's free. Just click here.
BARONE'S LATEST
Hard America, Soft America: Competition vs. Coddling and the Battle for the Nation's Future
America is divided into two camps, according to U.S. News and World Reports writer and Fox commentator Michael Barone. No, not Red and Blue, though one suspects Barone may taint the two groups in the hues of the 2000 presidential election. Barone's divided America is one part Hard, one part Soft. Hard America is steeled by the competition and accountability of the free market, while Soft America is the product of public school and government largesse. Inspired by the notion that America produces incompetent 18 year olds and remarkably competent 30 year olds, Barone embarks on a breezy 162-page commentary that will spark mostly huzzahs from the right and jeers from the left. Sales help fund JWR.
JWR contributor Michael Barone is a columnist at U.S. News & World Report. Comment by clicking here.
© 2006, US News & World Report