Jewish World Review May 19, 2006 / 21 Iyar, 5766
Bush's seven freedoms
By Michael Barone


http://www.JewishWorldReview.com | There have been complaints in the past several weeks that George W. Bush's foreign policy has become incoherent — that his refusal to label Yasser Arafat a terrorist was inconsistent with his proclamation of a war against terrorism, that the administration's warm words about the temporary ouster of Venezuela's President Hugo Chávez was inconsistent with American support for electoral democracy.

There is something to these arguments: In a messy world, clear principle must sometimes give way to expediency, and reasonable people will differ on when that should be. But these complaints also overlook the clear statement of our aims in the war against terrorism that Bush made in his State of the Union address January 29 and echoed in his speech at Virginia Military Institute April 17.

"The nonnegotiable demands of human liberty," Bush told Congress in January, are "the rule of law; limits on the power of the state; respect for women; private property; free speech; equal justice; and religious tolerance." At VMI, he repeated the same list, though he omitted free speech — presumably an oversight or slip of the tongue.

It is an interesting list. Bush was attempting — deliberately, it can be said with assurance — to echo Franklin Roosevelt's proclamation of the Four Freedoms in January 1941. But Bush's Seven Freedoms are different from Roosevelt's, and some are stated in terms unfamiliar in American presidential rhetoric. They reflect changes in American concepts of freedom that developed in the six decades in which the United States vanquished fascist and communist totalitarianism.

Speaking before the United States entered World War II, Roosevelt explained, "In the future days, which we seek to make secure, we look forward to a world founded upon four essential human freedoms." The first was "freedom of speech and expression — everywhere in the world" — an item also on Bush's list, though it does not come first. "The second is freedom of every person to worship G-d in his own way" — also on Bush's list. Then comes "freedom from want" and "freedom from fear," which Roosevelt translated as "economic understandings which will secure to every nation a healthy peacetime life for its inhabitants" and "a world-wide reduction of armaments to such a point and in such a thorough fashion that no nation will be in a position to commit an act of physical aggression against any neighbor."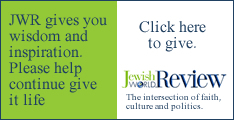 Note that Roosevelt was looking here toward something like an increase in the powers of the state and to international organizations. He was speaking in the backdrop of the 1930s, when market economics and existing international organizations and treaties seemed to have failed. He was pointing toward free trade, the welfare state, and "a wider and permanent system of international security" — goals made more explicit in the Atlantic Charter that he and Winston Churchill proclaimed on a battleship off Newfoundland in August 1941. And indeed all three of these goals have been pursued by the United States and other democracies in the 60 years since.

But the experiences of the Cold War and the decade afterward, and the challenge of Islamist radicalism, have made it plain, at least to Bush, that they are not enough. Some of his Seven Freedoms point in another direction from Roosevelt's. Seeing how totalitarian states limited human freedom, he explicitly calls for "limits on the power of the state." Realizing that many Third World and former Communist nations have become what Fareed Zakaria called "illiberal democracies," holding democratic elections still abridging human freedom, he calls for "the rule of law" and "equal justice."

Acknowledging, as economists have increasingly recognized, that market economics is the best recipe for economic growth and prosperity, he insists on the right of "private property" — here echoing the Founding Fathers, whose emphasis on property rights was widely regarded as outmoded in Roosevelt's time. And recognizing the gains of feminism, and the oppression of women under Islamist doctrine, he calls for "respect for women."

These Seven Freedoms help to explain the tension between Bush's proclamation that we are fighting terrorism and states that aid it on the one hand and his policies toward the Palestinians and Venezuela on the other. He has in effect sanctioned Ariel Sharon's attempt to destroy the Palestinian infrastructure of terrorism in the West Bank, which is consistent with the Seven Freedoms, for Israel honors and the Palestinian Authority does not honor the rule of law, limits on the power of the state, private property, equal justice, and religious tolerance. And his apparent acquiescence in the failed overthrow of Hugo Chavez is consistent also, for Chavez's regime, though elected, does not honor the rule of law, limits on the power of the state, and private property.

Of course, it is not practical to seek all goals. Roosevelt and his successors, in fighting totalitarianism, enlisted allies, not all of whom honored the Four Freedoms. Bush, in hosting Saudi Crown Prince Abdullah in Texas, is enlisting an ally (or propitiating an adversary) who certainly does not honor all of the Seven Freedoms. But it is still true that Bush, like Roosevelt, is pointing the nation and the world in a coherent direction, toward goals that the vast majority of the American people share.
Every weekday JewishWorldReview.com publishes what many in in the media and Washington consider "must-reading". Sign up for the daily JWR update. It's free. Just click here.
BARONE'S LATEST
Hard America, Soft America: Competition vs. Coddling and the Battle for the Nation's Future
America is divided into two camps, according to U.S. News and World Reports writer and Fox commentator Michael Barone. No, not Red and Blue, though one suspects Barone may taint the two groups in the hues of the 2000 presidential election. Barone's divided America is one part Hard, one part Soft. Hard America is steeled by the competition and accountability of the free market, while Soft America is the product of public school and government largesse. Inspired by the notion that America produces incompetent 18 year olds and remarkably competent 30 year olds, Barone embarks on a breezy 162-page commentary that will spark mostly huzzahs from the right and jeers from the left. Sales help fund JWR.
JWR contributor Michael Barone is a columnist at U.S. News & World Report. Comment by clicking here.
© 2006, US News & World Report