America has gone kosher — and shrewd manufactures are reaping the profit$
http://www.jewishworldreview.com | A new report by a leading "consumer intelligence" firm has found that as many as 28% of Americans buy kosher food products because they are kosher.
The report, part of a comprehensive study in marketing trends, was conducted by Mintel International Group Ltd. It is noteworthy, because it underscores the importance to manufacturers of kosher supervision as an inexpensive marketing tool.
"The 28% of respondents who say that they ever buy kosher products are likely to do so with the full knowledge that the product that they are buying is kosher, and with the intention of buying a kosher product. But it is likely that if more of the respondents were aware of the kosher symbols on many of the top brands, this percentage would be higher," notes the report. It adds that "the 28% response rate is important, since the percentage of consumers most likely to buy prime buyers of kosher products (e.g. observant Jews) is significantly lower. Therefore, it can be inferred that the market for kosher products is much larger than would have been expected."
But while the Mintel report offers concrete evidence of the added value of kosher for most American food companies, it may be a mixed bag for the traditional ethnic companies who have relied on the Jewish consumer. Their customer base has been declining along with the Jewish birth rate, but, notes the report, given a return to observance in some secular Jewish denominations and coupled with "a growing awareness of kosher products among non-Jewish consumers," this trend may be subsiding, or at the very least, "offset some potential losses of sales."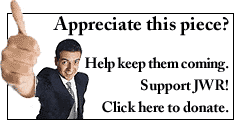 WHY THEY BUY KOSHER


35% of the respondents in the national survey said that they bought kosher because they liked the taste or flavor and really wanted the product.
16% said they bought kosher because of the guidelines under which the products were produced.
8% buy kosher because "they are good products."
5% feel products are safe or healthier
Though rooted in religion, ironically, kosher for kosher's sake was among the least popular reasons for purchasing. Only 8% said they buy kosher products because they are observant, while an additional 4% said they do so because the products are consistent with Halal.
A further 8% purchase kosher products because they are looking for vegetarian products, either for religious or dietary reasons.
The older the consumer the more likely they are to buy kosher. This is particularly true for Jews where the median age (National Jewish Population Study 2000) is 41.
Younger consumers do not buy kosher because it is healthier just as they are not the most likely consumers for organic foods. According to Mintel: "Respondents between 45 and 54 (those more likely to be carrying on the family traditions) are those most likely to purchase kosher products."
While younger consumers in general were less likely to buy kosher than their older peers, it is precisely the younger set amongst the Orthodox that are offsetting losses from a declining population.
This is particularly true for the more Orthodox who tend to have larger families and whose grocery basket is significantly larger than the general population in the same age bracket.
Although there are some major surprises in the report, many of the findings in the report come as no surprise. The fact that the more affluent were more apt to buy kosher than those in the lower income brackets may have been a surprise, but that the Northeast remains the center of kosher in the US is not.
The majority of respondents who make purchases, do so in the kosher section of the supermarket. But almost the same percentage of respondents make kosher food purchases in other parts of the supermarket.
Supermarket sales of kosher certified foods increased 15.2% between 1997 and 2002. This includes sales of ethnic kosher and mainstream kosher certified products in the five segments examined in the Mintel report.
Specialty kosher food stores and all kosher supermarket chain stores also present shopping options for some respondents, although neither channel garners as high a response rate as the traditional supermarket.
It should also come of no surprise that females are the dominant buyers of kosher food products. The report notes that respondents with household incomes of $75,000 or higher are somewhat more likely to shop in specialty kosher food stores than others. "This may be because these respondents have more discretionary income to spend on high-priced, gourmet types of kosher foods (e.g. specialty kosher meat).
"On the other hand, respondents with household incomes under $25,000 are slightly more likely to shop in all-kosher supermarket chain stores; these respondents may be shopping around for lower priced kosher food products and may 'cherry pick' among different formats. They are not significantly less likely to shop in supermarkets --- they are not switching one format for another. Instead, they are likely to be looking to get the best prices possible for their kosher food choices."
STRENGTH OF THE KOSHER SYMBOL

A fascinating aspect of the report is its review of five food categories, including cookies, chocolate confectionery, snacks (potato chips, pretzels, tortilla chips), sugar confectionery and crackers. Using IRI data, the report measures the impact of kosher certification on each category. It offers manufacturers, and even retailers, a wealth of information on the strength of the kosher symbol.
Sales of kosher certified foods in the five segments studied in the report increased 16.4% between 1997 and 2002, consistent with Integrated Marketing Communications' 15% growth figure for all categorize of kosher foods. Increases were noted when major brands obtained kosher certification.
The Mintel report gives good reason for major manufacturers to go kosher, but its also supports the certification for smaller companies "especially those in the natural/vegetarian segments."
Mintel's exclusive market research illustrates that for at least some respondents, there is a correlation between kosher and vegetarian.
Sales of kosher certified cookies grew 15.5% between 1997 and 2002. Kosher certified crackers make up a 63% share of the overall cookie market and include many of the country's leading brands including, Nabisco Oreos and Chips Ahoy, as well as all of the major Keebler brands.
Sales of kosher certified chocolate confectionery grew 9.6% between 1997 and 2002. The overall chocolate confectionery market grew 8.5% during the same period. Most of the popular brands of chocolate confectionery are kosher certified; in luxury and brands, which sell for more per ounce than standard chocolates, fewer chocolate products are certified kosher. Godiva and Toblerone, however, have kosher certification.
Sales of kosher salty snacks grew at a faster pace than sales of the total overall salty snack market, which saw an increase of 18.1% between 1997 and 2002. As the share of salty snacks certified kosher increased, it is not surprising to see their sales increase as well. Notable among "ethnic kosher" salty snack manufacturers is Guiltless Gourmet, one of the first "organic/natural," non-fried tortilla chips on the market.
Owned by B Manischewitz, Guiltless Gourmet recorded sales of $8.3 million in 2002.
Sales of kosher certified crackers grew 5.9% between 1997 and 2002, a slower growth than that of cracker sales overall, which grew 10.7% during the same period. The leader in ethnic kosher crackers is B. Manischewitz, which reported sales of matzo crackers in 2002 at $18.9 million. Other, smaller matzo manufacturers (Osem, Aviv), while having a presence in mainstream channels, are more likely to be found in smaller, kosher supermarkets.
Nabisco's Oreo cookies attained kosher certification in 1997; since then, they have dominated the kosher certified cookie segment, with an 11.9% share of the market in 2001. Along with Oreo, other popular Nabisco cookies bring that manufacturer's share of the market to more than 53%. Kellogg's Keebler cookie products account for just over 20% of the market, while Campbell's Soup Company's Pepperidge Farms cookies comprise 9.7% of the market.
Not surprisingly, the nation's largest manufacturer of salty snacks, Frito Lay, is also the largest manufacturer of kosher certified salty snacks. In 2001, 57.5% of sales of Frito Lay potato chips, pretzels, and tortilla chips derived from its kosher-certified brands.
The new report by Mintel is a valuable tool for the food industry, especially when evaluating kosher versus other specific categories. According to Mintel, the report has already generated a great deal of interest. The full report is available from Mintel (312-932-0400, info@Mintel.com). It is chock full of data and comparison charts and offers projections for the future.
"The Mintel report is a significant addition to the information available to the growing kosher market," said Menachem Lubinsky of IMC, which has been tracking the kosher market since 1987.
"It is definitive proof that kosher is one of the leading specialty and ethnic categories with considerable annual growth."
Other food experts also expressed surprise at the national strength of kosher. "I am amazed at the sheer awareness level of kosher," said Phillip Lauber, a New Jersey retailer. Unlike other specialty categories, kosher also has a significant foodservice business and a huge ingredient component.
---
Reprinted from Kosher Today. Comment by clicking here.