Jewish World Review Dec. 21, 2006 / 30 Kislev, 5767
ISG: Israel Should Go
By Julia Gorin


http://www.JewishWorldReview.com | If one were to reduce the Iraq Study Group's 79-point report to just one sentence, it would be this: The way to fix Iraq is for Israel to withdraw from the West Bank and Golan Heights. Asked for a comment explaining this solution, the recently exhumed former secretary of state James Baker replied, "F—k the Jews; they don't vote for us anyway. So we've asked several other former statesmen as well as Jewish and Arab leaders to give us their opinions on what Mr. Baker's group came up with.

Former president Jimmy Carter simply smacked his forehead and said, "D'oh! Why didn't I hire that guy?!"

Executive director of the Republican Jewish Coalition Matt Brooks shook his head and said, "Not knowing where Baker stood on Jews or Israel, I'd given him the benefit of the doubt in the 80s when he made the famous quote, thinking he was just talking in shorthand and in private to someone worried about getting the Jewish vote. But apparently, 'f—k the Jews' means 'f—k the Jews.' Now if only we could believe the Islamists when they say it about all of us."

Syrian President Bashar al-Assad said, "I'm pleased that the United States is finally coming to its senses and recognizing the importance of coming up with a Middle East peace effort without Israeli involvement."

An unnamed American official agreed, telling Insight Magazine, "As Baker sees this, the conference would provide a unique opportunity for the United States to strike a deal without Jewish pressure. This has become the most hottest proposal examined by the foreign policy people over the last month...Baker sees his plan as containing something for everybody, except perhaps the Israelis."

According to the Insight article, former and current Republican leaders in Congress also understand how helpful Iran and Syria can be in stabilizing Iraq.

Continued Assad: "The U.S.-organized conference with us and Iran that Israel wouldn't be invited to has been dubbed 'Madrid-2,' which is perfect because as of this summer, Spain's Socialist Prime Minister Jose Luis Rodriguez Zapatero is already wearing the Palestinian kaffiya. This is a bigger deal than when Ricky Martin did it last year. No one even knew Zapatero's name until our brothers in al-Qaeda decided to blow up Madrid trains and kill 200 Spaniards — and suddenly Zapatero's party won the election."

Here, Iranian President Mahmoud Ahmadinejad picked up the story: "What happened next was a miracle. Although we knew the disappearance of Jews from Europe was imminent, nobody expected such an explosion of anti-Semitism in Spain, not even under a Leftist government! But there was the good prime minister at a dinner, saying that he 'understood the Nazis.' And then another miracle: the summer clashes with Hizb'allah. Never was Prime Minister Zapatero more open about his long-known hatred of Israel, Zionism and Jews in general, explaining why Israel should let Hizb'allah kill Israelis."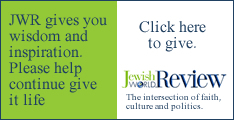 The Saudis are also very excited, with Foreign Minister Saud al-Faisal breathlessly relating, "Everyone is on board! — Secretary of State Rice, Undersecretary of State Nicholas Burns, National Intelligence Director John Negroponte...The idea to exclude Israel from the peace conference became popular when Vice President Dick Cheney visited our country last month. Mr. Cheney tried to talk about Iran, but we warned him that Israel, not Iran, is the leading cause of instability in the Middle East, and he just kept nodding his head."

But a former aide to Jimmy Carter, who recently resigned from his position at the Carter Center in protest over Carter's making it too obvious that he doesn't like Jews in his book "Palestine: Peace not Apartheid", is skeptical that Iraq can be fixed by Israel pulling out of Israel. Kenneth Stein said, "I remember when Carter tried to dissuade Arab nations from joining the first Gulf War coalition, because he was convinced that Saddam Hussein would pull out of Kuwait if only Israel pulled out of the West Bank. It must have made sense to me at the time for some reason, but today it doesn't."

Others are more optimistic, with Al Gore insisting that any number of problems could be solved if only Israel did as it was told. "Just look at an issue that's very near and dear to my heart — global warming," he said. "Only one year after Israel pulled out of Gaza, the UN itself has found that man has a whopping 25% less impact on climate change than we thought."

Gore's old boss Bill Clinton agreed with him for a change, adding "And if Israel would just give up the Golan Heights, we could finally find a cure to something that's very near and dear to my own penis — I mean heart — AIDS. And let's talk again about dividing Jerusalem. Think of what that could do to tackle obesity, which I've spent a lot of time talking about this year."

"You're forgetting the tsunamis, Bill," interjected the (s)ex-president's ex-president friend George Bush Sr., seated next to him. "Granting the Palestinians the right of return — which the ISG also mentions — could help ensure that that was the last Tsunami Tour we'll ever have to do. Recall how that sermon on Palestinian state television explained that the tsunami was G-d's punishment for Southeast Asia accepting tourist money from Israelis."

Lee Hamilton agreed with the other leaders and former leaders, seeing that his and Baker's plan for Israel could potentially also eliminate hunger, poverty and the crime that accompanies them. But unlike his colleagues, Hamilton also sees a practical benefit for Israel: "Ceding the West Bank could finally put a stop to the ubiquitous accusations about Jews controlling all the banks."

As well, added Hamilton, if Israel complied with what the ISG prescribes, it would put an end to war, since the cause of wars — Israel not doing what its Arab neighbors and the world beckon it to do — will be removed. "This includes the Iraq War itself, since more and more people are saying that it's being fought on Israel's behalf."

But at least two former leaders think their colleagues are getting ahead of themselves and need to rein in their enthusiasm. Elizabeth Dole rolled her eyes, saying "I've got a news flash for these alter cockers: Jihad doesn't mean Jewhad, OK? It means them too. What Jim [Baker] still doesn't get is that to his Arabs, he might as well be a Jew. These geriatrics need to get out of foreign policy and get on the Viagra. Like my Bob did. That's what it's there for. It's for when old men no longer know what to do with themselves and start reinserting their swords into foreign policy."

Bob Dole agreed with his wife: "Sure, just look at me. Am I trying to stay relevant? No! Because I sought help from Viagra, and now I'm happy just watching Britney Spears Pepsi commercials with the dog. Dogs are the best. They don't mind if you're Jewish (though thank G-d I'm not), and they don't mind if you're too old to be of any use to anyone anymore."
Every weekday JewishWorldReview.com publishes what many in in the media and Washington consider "must-reading". Sign up for the daily JWR update. It's free. Just click here.
JWR contributor Julia Gorin is a widely published op-ed writer and comedian who blogs at www.JuliaGorin.com. Comment on by clicking here.
© 2005, Julia Gorin.