Jewish World Review Dec. 23, 2006 / 22 Kislev, 5767
When truth is transpicuous
By Jonathan V. Last


http://www.JewishWorldReview.com | Dear Diary:
I'm worried about Brit-Brit. I know I shouldn't care — splitting with her was totally the right thing to do. I did not want Nick Lachey's la-lame la-life. Getting sympathy dates and deodorant commercials. No thanks. I've got my art. I've got the sexy back. And I don't care what everyone says about Cameron — in the right light she's totally cute. At least she keeps her pants on in public.

But Brit-Brit is out of control. And I'm worried it's my fault.

First off, I never dreamed she'd rebound with Vanilla Ice. Or that she'd pop out a couple of kids. And start wearing mom jeans. It was all so sad. And then, on top of everything, to have Xtina going around telling reporters, "It's a shame Britney doesn't go to any shows or awards anymore, because they are so much fun, even if you're not nominated for things." Whatever. It's called magniloquence, blondie. Give it a try.

Anyway, I thought there was sort of a quiet dignity to the way Brit-Brit was leading her life. Suffering is hard. That's what Cameron always says. I know she doesn't think Brit-Brit was really suffering since she was born with a perfect nose. But getting dumped by me, raising kids by yourself, and getting fat? If that's not suffering, then Lance isn't still crushing on Clay.

At first, I wasn't real surprised when Brit-Brit started hanging out with Paris. I mean, if you were depressed and trapped by a family and everything, wouldn't you want to break out? People can say what they want about Paris, but she can hold her party. She's not like some girls (cough Blindsay cough Blohan) who look strung out after a month or two of clubbing. Paris has been doing this scene since she was 15, and, except for that weird eye, she looks totally normal. But then Brit-Brit started, you know, flashing her bits. And the pole-dancing lessons. She can be so transpicuous. Clearly — I mean, clearly — she's trying to send me a message. She wants to get back on the J-train. Take another dip in the lake. (See what I did there? That's called a semaphore. And that's why I'm now and David Bowie is yesterday.)

Of course, Cameron thinks the whole situation doesn't have anything to do with me. She always says there's nothing as tragic as having been famous once upon a time. (I don't think she thought that up herself. She's always reading books and stuff.) She thinks Brit-Brit's acting out is just some cry for help, like when that Baywatch lady accidentally let someone steal the DVD of her doing it with that old guy.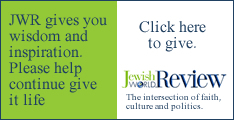 Cameron says that we share 99 percent of our DNA with monkeys and that all animals have an urge for survival, but what separates us from the monkeys is our urge to be famous. She says it's part of Darwin's Theory of Revolution and that everyone would know that if the stupid Republicans would just let us teach kids about Darwin in school.

I remember this one time, Cameron and I were watching TV and there was a commercial for this Red Bull rip-off called Cheetah. And this runner dude named Ben Johnson came on and he was like, "Go ahead and Cheetah!" And I was all, "What's that?" And Cameron said he used to be famous because he got caught doing 'roids in the Olympics but then she got embarrassed because she realized that I was 7 when it happened and she's way older than me and I like to tease her that she's my "old lady." Cameron really doesn't like that.

Anyway, Cameron said that the Ben Johnson dude was just like Brit-Brit. They both need to do stuff to keep being famous because if they weren't famous then they wouldn't be anything at all. Seriously, check this: If they weren't famous, they might not even exist! Like in The Matrix!

But I'm really sad for Brit-Brit, because even Ben Johnson didn't have to show his... you know. And now she's carrying on like one of those losers from The Real World. That's what Cameron says, anyway. She can be really mean sometimes.

Maybe I'll give Brit-Brit a call. Nothing big. Just a shout-out to let her know I'm still paying attention. That'll make her feel better. But let's keep this between us. No need to tell Ms. Smarty McDarwin. I totally love her and everything, but people from her generation don't always understand.

Bye, bye, bye,
Justin T
Every weekday JewishWorldReview.com publishes what many in in the media and Washington consider "must-reading". Sign up for the daily JWR update. It's free. Just click here.
Jonathan V. Last is a columnist for the Philadelphia Inquirer. Comment by clicking here.

Previously:
12/05/06 A realistic plan: Split the country in two
11/08/06 We could easily pull out of Korea and let China have regional hegemony. But would it be the right thing?
10/24/06 The decline of revolution
10/18/06 Why the free market is king
08/07/06 Democracy, of itself, not solution to all problems
08/01/06 We get the movies we deserve
07/27/06 How long will U.S. empire last?

© 2006, The Philadelphia Inquirer. Distributed by McClatchy-Tribune Information Services.