Jewish World Review Dec. 13, 2006 / 22 Kislev, 5767
Mr. Baker, remember Iraq in '91?
By Jonathan Gurwitz


http://www.JewishWorldReview.com | There was something exquisite about U.N. Secretary-General Kofi Annan making his pronouncement about Iraq the same week James Baker and Robert Gates returned to prominence in Washington.

Annan allowed that Saddam Hussein was a brutal dictator. But for the average Iraqi, he said, life was better under the Baathist regime than it is today. "They had their streets," he told the BBC, "they could go out, their kids could go to school and come back home without a mother or father worrying, 'Am I going to see my child again?'"

I wonder which Iraqis Annan was thinking about, which streets were safe. Not the ones the dictator's son Odai prowled for women to rape.

I wonder which kids he had in mind. Not the ones in Halabja and 40 other Kurdish villages who suffered agonizing deaths from chemical weapons and were among 180,000 victims of Saddam's Anfal campaign.

I wonder which parents he believes had a carefree existence. Not the Shiite mothers and fathers of southern Iraq, 150,000 of whom Saddam tortured and slaughtered when they mistakenly believed liberation was at hand and rose up in rebellion.

The carnage in Iraq today is real and terrible, brought into focus by the international press corps. The media weren't nearly so interested in the Baathist body count. And in the exceptional instances when they were, the Orwellian controls imposed by the dictatorship made it next to impossible to document the bloodletting.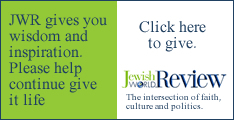 Instead of satellite broadcasts in living color, we have to rely on grainy video culled from Saddam's torture video archive.

Rather than the smooth talking heads of CNN or Al-Jazeera, we have the raw testimony of eyewitnesses in Saddam's genocide trial. Taimor Abdellah Rokhzai went on the stand last month. He was 12 in 1988 when Saddam's troops emptied his village.

"There was a trench. We were lined up. A soldier fired directly at us," the Associated Press reported him telling the court. "I saw my mother's head scarf fall, my sisters and relatives were bleeding and then they all died.

"I saw bullets hitting a woman's head and her brain coming out. I saw a pregnant woman shot and killed."

The cries of these parents and children are beyond the range of Annan's tender ear. They are also, evidently, beyond the range of so-called foreign policy realists.

Realists like James Baker, who as a Cabinet secretary and member of the National Security Council during the Reagan administration urged a rapprochement with Saddam as he was gassing Kurds. Who, as secretary of state in 1991, urged restraint when the butcher of Baghdad was slaughtering Shiites foolish enough to heed the first President Bush's call to "take matters into their own hands and force Saddam Hussein ... to step aside."

Realists like newly confirmed Defense Secretary Robert Gates, who was deputy director of central intelligence during the Anfal campaign and deputy national security adviser during the Shiite rebellion.

There is already enough tragedy in Iraq for Iraqis and Americans alike. In assessing what's gone wrong during the past four years, we shouldn't compound that tragedy by forgetting — or excusing — what came before.

In their zeal to attack George W. Bush, critics of the Iraq war would do well to remember that it was the Kofi Annans of the world and their realist abettors in the United States who allowed Saddam to rule brutally and slaughter mercilessly for three decades.
Every weekday JewishWorldReview.com publishes what many in in the media and Washington consider "must-reading". Sign up for the daily JWR update. It's free. Just click here.
JWR contributor Jonathan Gurwitz, a columnist for the San Antonio Express-News, is a co-founder and twice served as Director General of the Future Leaders of the Alliance program at NATO Headquarters in Brussels, Belgium. In 1986 he was placed on the Foreign Service Register of the U.S. State Department.Comment by clicking here.
© 2005, Jonathan Gurwitz