Jewish World Review June 8, 2006 / 12 Sivan, 5766
DeLay paved way for GOP backlash
By Jonathan Gurwitz


http://www.JewishWorldReview.com | Tom DeLay, whose resignation from Congress takes effect Friday, knows as much about the intractable imperium of incumbent politicians — and how to undermine it — as anyone. For 16 years, he was a Republican outlier, first as a member of the Texas House of Representatives, then as a member of the U.S. House, both dominated by Democrats.

The irony today is that as DeLay's political career comes to an ignoble end, the scandal surrounding his office threatens to bring down the Republican majority in Congress he worked so hard to build.

When DeLay arrived in Austin in 1979, he helped organize a series of conclaves for the small number of GOP legislators to strategize about building a dominant party. The frustration of toiling in the political minority followed DeLay to Washington after his election to Congress in 1984, representing Texas District 22. Time and circumstance were, however, on his side.

When DeLay arrived at the Capitol, the national Democratic Party was more than a decade into a transformation that had abandoned mainstream policies and traditional voting blocs. And in the years that followed, a series of scandals plagued the Democratic leadership.

An ethics scandal forced House Speaker Jim Wright to resign, while allegations of sweetheart investment deals took down Majority Whip Tony Coelho. There was a savings and loan scandal, a House bank scandal and a House post office scandal. Then in 1994, the Justice Department indicted House Ways and Means Chairman Dan Rostenkowski in a check-kiting scandal.

Given this record of scandal and detachment, the results of the 1994 elections shouldn't have been as surprising as they were. The Republican Party, pledging to transform the way Washington did business, gained eight seats to take over the Senate and 54 seats to seize a House majority for the first time in 40 years.

Extraordinary circumstances are required to overcome the extraordinary power of incumbency. In 2004, incumbent members of the U.S. House of Representatives who sought re-election returned to office at a rate of 99 percent. The kind of realignment that took place in 1994 is an extreme rarity in American politics.

In 2006, however, the ingredients exist — as they did in 1994 — to produce another realignment. There's an unpopular war, with an unpopular president from whom members of his own party are trying to distance themselves. There's a profligate Congress that, despite the exigencies of conflict, can't rein in its wasteful habits.

But more than anything, there's a stench of corruption hanging over Capitol Hill. And while that stench has an increasingly bipartisan odor, the strongest scent still emanates from the office of former Majority Leader DeLay.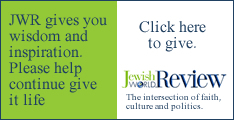 Michael Scanlon, DeLay's former press secretary, became a business partner of disgraced lobbyist and admitted felon Jack Abramoff. Scanlon pleaded guilty in November to one count of conspiracy to corrupt political officials.

Tony Rudy, DeLay's former deputy chief of staff who also joined Abramoff, pleaded guilty in March to conspiracy and corruption charges. Rudy's wife founded another consulting firm that did work for Abramoff.

In his plea, Rudy implicated Ed Buckham, DeLay's former chief of staff, as another Abramoff conspirator. Christine DeLay, the congressman's wife, was on the payroll of Buckham's firm, which is now the target of a Justice Department investigation.

So much for changing the way Washington does business.

Given the powerful advantages of incumbency, the precision with which political districts are now drawn to partisan advantage and the potential for Democrats to self-destruct over their own internal squabbles and ethics problems, the odds are still against a significant realignment in Congress in November.

But those odds are becoming increasingly short. And if Republicans do lose their majorities, they can blame Tom DeLay and a detached GOP leadership that completely lost sight of the circumstances and principles that brought them to power in 1994.
Every weekday JewishWorldReview.com publishes what many in in the media and Washington consider "must-reading". Sign up for the daily JWR update. It's free. Just click here.
JWR contributor Jonathan Gurwitz, a columnist for the San Antonio Express-News, is a co-founder and twice served as Director General of the Future Leaders of the Alliance program at NATO Headquarters in Brussels, Belgium. In 1986 he was placed on the Foreign Service Register of the U.S. State Department.Comment by clicking here.
© 2005, Jonathan Gurwitz