By Rabbi Dr. Asher Meir

http://www.JewishWorldReview.com | Q: Is there value in an unhappy marriage?

A: It's clear that the ideal is a harmonious marriage that fulfills the needs of both partners for emotional and physical fulfillment in marital and family life. It's also clear that most marriages will fall somewhat short of this ideal, and that not every instance where domestic life falls short of expectations is a good reason to dissolve a marriage. The real question is, how much is too much?

In my book " Meaning in Mitzvot", I presented my understanding of the approach of the Jewish sages, in the following words:

"While divorce is permitted in Jewish law, and a wide variety of marital difficulties can be considered grounds for divorce, divorce is discouraged, and couples are encouraged to make every possible effort to work out their differences. . . Our Sages praised men and women who showed exemplary devotion even to wives and husbands who mistreated them." (1)

A well-known Torah scholar who saw my book was very disturbed by this statement. Her feeling was that my words could be understood as encouraging people to stay in abusive relationships. I want to clarify that this was certainly not my intention, and I don't think that it is in any way implied by my words. I begin by saying that Jewish law has a lenient approach to divorce, and that when difficulties do arise couples are encouraged to work them out, not to suffer through them. I did mention that there are instances of individuals who decided that on the whole their marriage was worth suffering through some mistreatment (I did not say "abuse"), and that our Sages praised (not encouraged) this fortitude.

I lack the stature to differ outright with this renowned individual, but I do want to present my point of view, and the Jewish sources and personal observations which I believe support my statement.

The first Talmudic source I refer to in my book, from tractate Yevamos, is as follows:

Rebbe Chiya's wife used to aggravate him. [Yet] whenever he would find something she liked, he would wrap it in his scarf and bring it to her. Rav said to him, But she aggravates you! He replied, it's enough that they raise our children and save us from sin. Rav Yehudah used to cite to his son Rav Yitzchak the verse: "I find woman more bitter than death." (Eccl. 7:26). He said, Like who? Like your mother. But did we not learn that Rav Yehudah used to teach his son Rav Yitzchak "A person finds fulfillment only with his first wife, as it is written (Prov. 5:18) "May your source be blessed and rejoice in the wife of your youth." And he said, like who? Like your mother! She is quick to anger, but afterwards she is appeased." (2)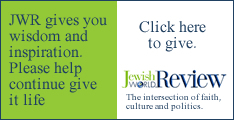 The second source, from tractate Nedarim, describes a number of women with husbands who were quick to anger, and tried to humiliate their wives by asking them to insult prominent Torah scholars. But the scholars forgave their dignity and consented to be insulted in order to allow the wife to carry out her husband's request and preserve his sense of honor.

Neither source encourages a spouse to endure humiliating treatment, yet it is clear that the long-suffering husbands and wives in question are considered praiseworthy by the sages of the Talmud who retell their stories. The men in the passage in Yevamos know how to recognize the benefits of their marriage and the positive traits of their wives, and the women in the passage in Nedarim apparently felt that if their husbands were appeased and their dignity upheld then they would be reconciled.

One example brought by my critic to demonstrate the benefit of acknowledging when to "let go" is one of the most famous rabbinical authorities in Europe before the war. This rabbi's first wife turned out to be more interested in the salon life of her city than in the yeshiva world, while the rabbi himself was known as one of the most zealous opponents of secular education.

The two divorced and each found a spouse more compatible with his or her unique interests. I am not convinced that this anecdote bears on my statements. There is no evidence that either spouse "mistreated" the other, nor is there any evidence that they made any effort to work out their differences. Perhaps if this rabbi had made a genuine effort to take some interest in the intellectual life of the salons, even if only as a gesture to maintain domestic harmony, and the rebbetzin and her salon companions would have taken a corresponding perfunctory interest in the remarkable profundity of her husband's Talmudic scholarship, they would have advanced not only their own domestic harmony but that of the entire, tragically divided Jewish people, and the Jewish world might look different today.

I will add that this kind of match should in any case be rather unusual, as Jewish law stipulates that a groom is required to look at his wife before the wedding to make sure she is attractive to him, so that he may fulfill the mitzvah of 'Love your fellow as yourself'. (4) My understanding is that this refers not only to physical appearance but rather to all those individual qualities which create compatibility and attraction and the ability to love the spouse.

I will add that a well-publicized research study performed a couple of years ago showed that troubled couples who divorced were no happier a few years after the separation than comparable couples who stayed together. Both groups had some people who were happier and some who were more miserable, in comparable proportions. Many troubled marriages are made bearable with a little investment, and many divorced people are lonely and miserable despite their relief at being separated from an incompatible or even thoughtless spouse.

I'm far from an expert in this field, and I don't mean to take the place of the many highly qualified professionals who provide counseling to troubled couples. But I do feel that my book performs a valuable service by pointing out that while the Talmud recognizes that not every marriage should be saved, it does seem to teach us that showing fortitude and maintaining a positive attitude in even a troubled relationship is in some cases the best response to circumstances, particularly when children are involved.

SOURCES: (1) Meaning in Mitzvot p. 657. (2) Babylonian Talmud, Yevamos 63a-b. (3) Babylonian Talmud, Nedarim 65b (There is a misprint in my book and it reads 15b.) (4) Babylonian Talmud, Kiddushin 41a.