http://www.jewishworldreview.com | I know it is illegitimate to be jealous, with one exception. When you see a Torah scholar greater than you, you are allowed to be envious if that motivates you to strive to reach his level of knowledge.

Perhaps it is legitimate to extend this Talmudic teaching about jealousy to life, not just knowledge. If you see a someone who has better character than you, or who does more for others than you, perhaps you are allowed to be envious if this stimulates you to emulate his accomplishments.

Is this allowed? I am not certain. Jealousy is such a destructive force that perhaps my extension of it is wrong. Even so, I must admit: Upon reading Ktav's Holocaust Hero, a biography of the young years of Solomon Schonfeld, I was jealous. (Click HERE to purchase. Sales help fund JWR.)

Here is a person who saved so many lives, who was so intrepid and courageous, that I could only read the book with awe, admiration, astonishment — and envy.

According to author David Kranzler, Solomon Schonfeld was all of 28 years old when WW II broke out. He was single. He was rabbi of a very small synagogue in London. He had no money. He inherited no connections with government circles. He did have a commanding presence and an unstoppable personality. He was handsome and determined. To skip to the end of the story, Solomon Schonfeld saved 4,000 children from sure death by the Nazis.

He was almost a magic man with the British authorities. This was the government that closed Palestine to the Jews, that rationed food and sent children to the countryside during the Nazi attacks on London. This was the government that faced the Nazis alone after the fall of France and fought for Britain's very survival. With every objective condition against him, Solomon Schonfeld secured the cooperation of the British government. He followed every British rule, but fought every bureaucratic barrier.

He also fought the British Jewish establishment, which found his focus on rescuing the lives of Jewish children "narrow," and tried to undercut him.

He went into the lion's den.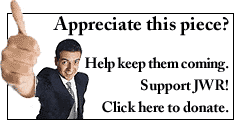 He risked his life with travels to Eastern Europe before Sept. 1, 1939, when WW II broke out. He brought over Jewish children in small groups. To convince parents essentially to abandon their children to his care testifies to his tremendous charisma. The children did not know they would never see their parents again; both Schonfeld and the parents suspected as much.

What is one to do with a group of children who suddenly appear on the doorstep? Schonfeld had a school. Periodically, he closed it, cleared the desks, set up beds throughout all the rooms and housed his charges until he could place them, convincing one parent at a time to take in one or more children who spoke no English.

He was emboldened by his successes. Soon he was chartering a boat to bring over hundreds of children at a time.

The British government would not allow any children to enter the country without someone vouching for their upkeep. They could not become wards of the state. Schonfeld successfully placed his first charges in the homes of strangers, appealing to their idealism to expand their family — and to pay for it.

With this track record, the authorities accepted his word that he could place hundreds of children. However, the government did not know that Schonfeld had neither money nor accommodations for any of them. He said to himself: First I save the children. First I get them out of Europe. Then I worry about how to take care of them.

So that after he received government permission and went to Europe to see "his" children board the boat, he rushed back to London by speedier means to begin the arduous task of raising funds, transforming his school into a dormitory and finding longer-term accommodations.

I say "his" children because they were not merely refugees to Schonfeld. He knew them. He remembered them. This book includes testimonials of people whose lives were saved by him, who had not spoken to him in decades and then contacted him. He knew them by name. He even remembered the names of their friends and the jokes he shared with them.

I have not described his ingenious solution to the British order to evacuate his children to non-Jewish villages during the war, nor his rescue activity after the war. Jewish child survivors were in convents and other inaccessible quarters. Schonfeld got many out.

He faced evil. He evinced faith. Tens of thousands of people today, in Britain and throughout the world, owe their lives to Solomon Schonfeld.

It makes as much sense to be jealous of him as of another rescuer of Jews, Moses.

This week's Torah portion is synonymous with the dazzle of the supernatural.
"And the L-rd went before them [the children of Israel] by day in a Pillar of Cloud . . . and by night with a Pillar of Fire" (Exodus 13:21).

The supernatural — the presence of G-d — had overwhelming physical signs: pillars of cloud and fire.

"And you — lift up your staff and stretch out your arm over the sea, and split it" (14:16).

G-d, through Moses, splits the Red Sea and the Jews escape from the Egyptians.

"The L-rd looked down upon the camp of Egypt with a Pillar of Fire and Cloud" (14:24).

G-d drowned the Egyptians in the same sea, but not before also showing them signs of His presence.

"He [Moses] cried out to the L-rd and the L-rd showed him a tree; he threw it into the water and the water became sweet" (15:25).

The desert on the other side of the Red Sea offered only bitter water. G-d, through Moses, miraculously sweetened it.

"The L-rd said to Moses, 'Behold! — I shall rain down for you food from heaven'" (16:4).

Manna from heaven!

"When Moses raised his hand Israel was stronger [in war with Amalek] . . . and Aaron and Hur supported his hands" (17:11-12).

After the successful war against Amalek, "Moses built an altar and called it 'the L-rd is my Miracle'" (17:15).

For us to have access to the supernatural, it must be more than history. There are no more pillars of cloud and fire and no more manna from heaven — and no more Moses. He achieved a level of closeness to G-d beyond that of any other human being before or since.

According to the Talmud, the manna fell from heaven on Moses' merit (Ta'anis 9a). The miraculous man was the agent for the miraculous food, which took its taste and texture according to the desire of the eater. Food, fire, a split sea, a defeated oppressor, sweetened water, raised hands and another defeated oppressor — are these awesome supernatural interventions merely history? Accessible only by imagination? Unbelievable, due to their lack of analogy in our own lives?

The supernatural remains accessible in two ways.

First, there is a miraculous association with Moses we have not yet mentioned: the Sabbath. Moses was more than the man through whose staff the sea split and in whose merit the manna arrived. According to midrash, Moses told Pharaoh: What good is a dead slave to you? Give your slaves one day a week to rest, lest they die. Pharaoh agreed, and Moses selected the Sabbath as the rest day.

The Sabbath, as Shem mi-Shmuel points out, is the one Jewish holiday whose name is abstract. Pesach is "passing over," recalling a piece of history. Shavuos, "weeks," recalls another piece of history — the seven weeks between the Exodus and the Revelation. Sukkos, "temporary shelters," recalls the residences of the Jews in the desert. Sabbath? It means, simply, "rest." Its essence is not connected to a piece of history, to time. Its essence is unknowable.

And the unknowable is the supernatural.

Through the Sabbath the supernatural remains accessible to every Jew. As a reminder of this, two loaves of challah grace the Sabbath table each Friday night and twice Saturday afternoon representing the double portion of manna that fell from heaven on Fridays so that the ancient Jews in the desert need not work to collect food on the Sabbath.

Second, the Talmud says that when the greatest person in a generation dies, a Pillar of Fire appears in the sky as the last clod of earth covers the grave.

The son-in-law of the late Rabbi Aryeh Levine, the late tzaddik (pietist) of Jerusalem, is Rabbi Yosef S. Eliashiv. He is perhaps the greatest living Talmud scholar. The vastness of his knowledge, the intellectual intuition by which he applies it, the acuity he brings to human affairs, the understated nature of his personality and the utter simplicity of his life, evince a transcendent quality.

All this comes from somewhere.

Rabbi Eliashiv's grandfather, Shlomo Eliashiv, was one of the greatest kabbalists in many generations. He lived on an unfathomable plane of closeness to G-d — not in Moses' time, but close to our own time.

The custom in Jerusalem is not to let a dead person remain unburied overnight. Funerals take place at night. When Shlomo Eliashiv died, his funeral was at night. As the last clod of earth covered his grave, Aryeh Levine was struck.

He looked up in the sky.

He saw a Pillar of Fire.

I did not look up in the sky. I read the book. Rabbi Solomon Schonfeld rescued 4,000 children, yes, from a pillar of fire, a very different one. He was not a word on a page, not a piece of history. He split the sea, his own sea, showing as dazzlingly as manna from heaven that the supernatural is accessible in our own day.

I can no more be jealous of Solomon Schonfeld than of Moses.
JWR contributor Rabbi Hillel Goldberg is executive editor of the Intermountain Jewish News. To comment, please click here.
© 2004, Rabbi Hillel Goldberg