Jewish World Review June 20, 2006 /24 Sivan, 5766
Mykonos — Aegean island cooking
By Ethel G. Hofman

A Mykonos, Greece — Town and Harbor
http://www.JewishWorldReview.com | I fell in love with Mykonos, the tiny Greek island set like a sparkling jewel in the sun-dappled Aegean sea. Approaching from the sea, Mykonos, bathed in brilliant sunshine is fairy tale enchantment.

The year round population is 6,600 and in season the numbers swell to over 100,000. But the island is refreshingly unspoiled. Tiny storefronts leading into bakeries, confectioners, artisan jewelers and art galleries are tucked into narrow alleyways winding steeply uphill. Don't be surprised if you get lost in the maze. Half a dozen windmills tower over the village — the islander's landmark. . During 19th century Turkish occupation, 28 windmills were in operation making Mykonos an essential stop for passing ships to load up on bread and rusks. Today, the remaining mills have been converted into private homes. Flat-roofed houses, rise tier upon tier up the mountainside resembling a haphazard pile of dazzling snow white sugar cubes. From Mykonos you can see the sacred islet of Delos, one of the religious centers of ancient Greece and the birthplace of Apollo and Artemis. Once there was a large Jewish population in Delos and the islet was a stopover for Jewish sailors on trading routes. Today, you can still see the remnants of one of the synagogues.

But it was the food, simple, fresh and rustic, that makes me yearn to return. Mykonians are warm and hospitable and fiercely dedicated to preserving the traditions of previous generations. Recipes have been handed down from grandmother to mother to daughter so whatever is served is authentic and has stood the test of time. The voluptuous combination of robust olive oils, salty cheeses, crusty breads, cakes dripping with honey, fresh caught sardines fried to a delicate crisp. Vegetarians will delight in the abundance and variety of cheese dishes.

Our American cousin Roz Apostolau who with her husband Mikale, own the Hotel Adonis, laughingly explained "Mykonians love to eat — we'll sit at the table for hours….when one dish is taken from the table, it's immediately replaced with another." And so it was as we basked in the sunshine at the Ruvera Café savoring the many courses of a memorable meal. Each dish, based on the enormous variety of dairy products, fresh produce and fruity olive oil was sensational. Olive oil is an essential ingredient. Roz informed us that "at the Adonis (hotel), we buy olive oil by the gallon. It's used for everything — cooking, baking and "au natural" on salads, sandwiches and such."

Mostra, the thick barley rusks slathered with spicy kopanisti cheese, heaped high with slices of juicy red tomatoes and large basil leaves was drenched with a robust olive oil. Besides being Mikale's favorite breakfast, mostra is the traditional accompaniment for ouzo drinking. Wild greens, horta, grow in the fields and are used for simple, refreshing salads. "Frikanos" wild chicory which grows on a thorny bush in Delos is a rare delicacy. Boiled and refrigerated, Mykonian housewives keep it on hand to cure stomach ailments and to "clean the liver." We tasted peppery arugula, roka, topped with shavings of a hard, sharp, parmesan like cheese glistening under an olive oil sheen. Louvia, fresh tender string beans were steamed and bathed in scordalia, an olive oil and garlic sauce similar to the aioli of Southern France. Pies are baked with sweet and savory fillings. The dough of our Onion Pie was homemade and filled with egg, fresh dill and soft tirovolia, a Mykonos specialty cheese. Baby zucchini stuffed with smooth cottage cheese, seasoned with fresh basil and scallions baked in a cream sauce was irresistible. Tiganites (soft pancakes that even toothless old ladies could enjoy ).little honey pies (tsibita) and almond cookies soaked in rosewater which left a dusting of confectioners sugar on shoulders and lips. Urged on by Roz and an enthusiastic waiter, we tasted it all. The finale, strong Greek coffee and small glasses of mastic, a clear, sweet liqueur produced from the gum mastic which oozes out of the lentisk tree. What a magnificent way to begin to understand the age old Myconian culture.

The following Myconian recipes will bring an exciting element to any dinner table. To make it easy and user friendly, some American supermarket convenience items are used. Eg. prepared frozen pastries make short work of pies, ground nuts for cookies, toasted slices of grainy artisan breads provide the base for mostra . Ricotta and cream cheeses are acceptable substitutions for cheeses not available in the US.

From Mykonos to America, enjoy!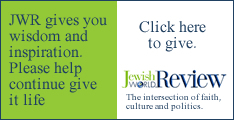 MOSTRA (DAIRY)
Mostra, a thick barley rusk with toppings which may be dairy or pareve. Kopanisti cheese is not available in the States. Instead, substitute cream cheese and lemon juice as in recipe below.
Serves 1
1 slice multi grain bread, about 3/4-inch thick
1/4 cup low fat cream cheese
1 teaspoon lemon juice
Pinch white pepper and salt
1 ripe medium tomato
Extra virgin olive oil
Toast the bread in 300F oven for 30 minutes or until completely dry like a rusk. Sprinkle with a little water. Do not soak. In a small bowl, combine the cream cheese with lemon juice, pepper and salt. Spread over the bread. Cut the tomato in half and squeeze the juices over the cream cheese mixture. Cut up tomato and place on top. Drizzle generously with olive oil.
Approx. nutrients per piece: calories - 583 protein - 13g carbohydrate - 52g fat - 39g cholesterol - 34mg sodium - 429mg
Variation: whole grain bread baked as above. Drizzle with olive oil, sprinkle with salt, pepper and shredded fresh oregano. Squeeze with tomato juice and top with cut up tomato. Drizzle again with olive oil and serve with black olives.
ONION PIE (DAIRY)

Serves 8 - 10
This may also be baked in a 9-inch pie dish but traditionally, the pie is square. Pinching the edges as in recipe below, seals in filling while forming into square shape.
1 (15 ounce) package refrigerated pie crusts (2 crusts for 9-inch pie)
3 cups ricotta cheese
2 eggs
6 scallions, trimmed and thinly sliced
1/2 cup snipped fresh dill
1/4 teaspoon white pepper
Salt to taste
Preheat oven to 375F. Spray a 9-inch square baking dish with non-stick cooking spray. Place one of the pastry sheets on bottom of pan allowing the extra pastry to come up the sides. Don't worry that the pastry doesn't fit the square dish. Set aside.
In a bowl, mix together the cheese, eggs, scallions, dill pepper and salt to taste. Spread over the pastry in baking dish. Top with remaining pastry sheet pinching edges to seal.
Make several 1-inch cuts with a sharp knife to allow steam to escape. Bake in preheated oven for 30 minutes or until pastry is golden and knife comes out clean when inserted in center. Serve warm or at room temperature.

Approx nutrients per serving: calories - 339 protein - 13g carbohydrates - 23g fat - 23g cholesterol - 87mg sodium - 480mg
FISH SALAD (PAREVE)
Serves 4
6 baby carrots
1 medium onion, cut in 6 pieces
4 small red potatoes, scrubbed and cut in quarters
1 1/4 pounds flounder fillet or other white fish, cut in 6 pieces
1/2 cup low fat mayonnaise
3 tablespoons fresh lemon juice
2 scallions, thinly sliced
1/3 cup snipped fresh dill, loosely packed
Salt and pepper to taste
Place carrots, onion and potatoes in a saucepan. Cover with boiling water. Return to boil and cook for 15 minutes or until vegetables are still crisp. Add the flounder. Bring to simmer. Cook 10 minutes longer or until vegetables and fish are cooked. Drain well.
(Save this stock for soup base or freeze until needed). Place fish and vegetables in a bowl. with scallions and dill. Cool slightly. In a small bowl, mix the mayonnaise and lemon juice. Pour over the fish mixture. Toss gently to mix. Season to taste with salt and pepper. Serve chilled or at room temperature.
Approx. nutrients per serving: calories - 221 protein - 28g carbohydrates - 17g fat - 4g cholesterol - 68mg sodium - 402mg
LITTLE HONEY PIES (TSIBITA) DAIRY
Makes 8
1 (7.5 ounce) package farmers cheese
2 tablespoons ricotta cheese
2 tablespoons beaten egg
1/4 cup honey
1 tablespoon sugar
2 tablespoons grated orange rind
Ground cinnamon
1 (17.3 ounces) package frozen puff pastry sheets, thawed confectioners sugar to sprinkle
Preheat oven to 400F. In a bowl, place the cheeses, egg, honey, sugar grated orange rind and 1/4 teaspoon cinnamon. Mix well.
Roll out one sheet of puff pastry to 10-inch square. Using a 4-inch cookie cutter or saucer, cut out 4 rounds. Place about 2 tablespoons cheese mixture in center of each round, pressing mixture down lightly with a spoon. Using thumb and index fingers, flute pastry edges to form a rim around the filling. Sprinkle with cinnamon and confectioners sugar. Place on an ungreased cookie sheet at least 1-inch apart. Repeat with remaining pastry sheet and cheese mixture. (You will need a second cookie sheet.)
Bake in preheated oven for 20 minutes or until pastry is risen and golden.
Approx. nutrients per pie: calories - 488 protein - 11g carbohydrates - 40g fat - 32g cholesterol - 39mg sodium - 341mg
ALMOND COOKIES, AMYGDALOTA (PAREVE)
Makes 24
These are formed into shape of large almonds. When baked, they are rolled in confectioners sugar until snow-white.
1 1/2 cups ground almonds
3 tablespoons sugar
1 tablespoon cornstarch
1 egg white, stiffly beaten
2 teaspoons rosewater
About 1/2 cup powdered sugar
Rosewater for dipping
Preheat oven to 350F. Spray a large baking sheet with non-stick cooking spray. In a small bowl, mix ground almonds, sugar and cornstarch. Add the egg white and rosewater. Mix well. With moist hands, roll into shape of large almonds. Place on prepared baking sheet. Bake in preheated oven 10 minutes until crust is firm.
While warm, brush with rosewater. Cool and roll in powdered sugar to coat thickly.
Approx. nutrients each cookie: calories - 57 protein - 1g carbohydrates - 6g fat - 4g cholesterol - 0mg sodium - 2mg
Sign up for the daily JWR update. It's free. Just click here.
JWR contributor Ethel G. Hofman is the former president of the International Association of Culinary Professionals, whose members include the likes of Julia Child. She is the author, most recently, of "Everyday Cooking for the Jewish Home: More Than 350 Delectable Recipes". (Click HERE to purchase. Sales help fund JWR.)
To comment, please click here.
© 2006, Ethel G. Hofman