Jewish World Review Jan. 25, 2010 / 10 Shevat 5770
Obama's 180 Degrees Out of Phase With the People
By David Limbaugh
http://www.JewishWorldReview.com | Reading excerpts of President Barack Obama's interview with ABC's George Stephanopoulos underscores how tone-deaf and self-absorbed Obama is — and that his tone-deafness is a function of his self-absorption and rigid ideology.
Obama said: "One thing that I regret this year is that we were so busy just getting stuff done and dealing with the immediate crises that were in front of us that I think we lost some of that sense of speaking directly to the American people about what their core values are and why we have to make sure those institutions are matching up with those values. And that I do think is a mistake of mine. I think the assumption was, if I just focus on policy, if I just focus on this provision or that law or are we making a good, rational decision here ... people will get it."
Let's unpack that mouthful. It's all about him; in almost every line, he is bragging or excusing himself. No wonder he can't see any farther than his navel.
Note in the opening sentence his umpteenth gratuitous reference to "crises" he inherited; he doesn't use the word "inherited" there, but his meaning is clear.
In the next sentence, he pretends to criticize himself (for not speaking directly to the American people) as a backdrop for patting himself on the back for "just getting stuff done and dealing with the immediate crises." Even if he hadn't immediately turned the phony self-deprecation into a boast, we'd know he wasn't sincere because the substance of his statement is flat-out false.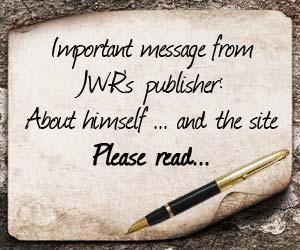 If he hasn't spoken "directly" to the American people more than any politician in modern history, then I'm a politically correct progressive who idolizes Al Gore — unless, of course, by "directly," he meant "truthfully." But I'm sure that's not what he meant. Has any president gone "directly" to the American people more than he has, desperately trying to convince them that this or that proposal is in their urgent self-interest?
In fact, one could argue that all this guy does is give speeches. Only rarely does he engage in the nitty-gritty of policymaking, which is not quite glamorous enough for him. Don't get me wrong; I'm convinced he's the driving force behind the socialist hellfire being inflicted on this country, but he leaves the "details" to his minions.
But notice also what he says he didn't talk to the American people directly enough about: "what their core values are and why we have to make sure those institutions are matching up with those values."
Is it just me, or is this psychobabble? What institutions? I can find no antecedent in his statement to indicate what he's referring to.
Could he mean that he needs to do a better job of conforming his policy agenda to the people's values? If so, he's not going to learn those values by giving speeches all the time and never listening. He's not going to learn them by listening, either, though, if he doesn't remove his ideological earplugs.
Tea Party after Tea Party, poll after poll, legislative obstacle after legislative obstacle — they all indicate that his policy agenda couldn't be more out of phase with the values of the American people, who are literally beside themselves over his reckless fiscal and national security policies.
And just in case you think I'm drawing unwarranted inferences, look at how he ends the statement. He says that if he had spent more time explaining himself — not listening, but talking — to the American people instead of nobly grinding through the slog of public policy decisions, the people, thickheaded as they are, would "get it."
What? The correct formulation is that if he had spent less time dictating a policy agenda with total disregard for the values and will of the American people — not to mention the best interests of the nation — he might "get" that his values are completely at odds with an overwhelming majority of Americans.
Besides, the problem is not the "crises" Obama inherited. It's the ones he's creating . He has lived in such a socialist policy shell all his life that he doesn't have a clue that he's on a different planet than most of us. If he were just slightly less narcissistic, he might be able to figure this out.
But in the meantime, if you take away anything from his statement, let it be that no matter what adjustments he promises to make following the Boston Massacre, he still intends to govern like a socialist. He only wants to do a better job of figuring out how to do it less visibly, hoping we won't "get it" before it's too late.
Every weekday JewishWorldReview.com publishes what many in the media and Washington consider "must-reading". Sign up for the daily JWR update. It's free. Just click here.
David Limbaugh, a columnist and attorney practicing in Cape Girardeau, Mo. Comment by clicking here.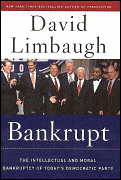 DAVID'S LATEST:
Bankrupt: The Intellectual and Moral Bankruptcy of the Democratic Party BANKRUPT! Thatís what the Democrats are when it comes to new ideas, or to defending America, or to doing anything more than protecting their own narrow political interests. Exaggeration? Hardly. Bestselling author David Limbaugh quotes Democrats to devastating effect as a party that has reduced its mind and heart to the level of intellectual and moral bankruptcy. In this startling new book, Limbaugh shows just how far the Democratic Party has fallen, and why there is little prospect of redemption.
© 2008, Creators Syndicate