Jewish World Review Dec. 26, 2006 / 5 Teves, 5767
The great, great, great grandson of Frankenstein
By Dave Weinbaum
http://www.JewishWorldReview.com | Noted politician, Internet inventor, public decrier of all things Bush, and all around Liberal Extraordinaire, ex-VP Al Gore has come down from the clouds. He was doubtlessly in conference with the almighty, Willard Scott. Al declared global warming as an "Inconvenient Truth." Alas, the common folk blamed for their contribution, have been ordered to buy fuel efficient vehicles, called hybrids.

For my part, I now carry four hybrids in my bag and use a battery driven golf cart VS my old gas guzzler. No sacrifice here. I've cut my handicap by two and have saved enough on gas to buy my wife a cheap boob job…a clearance rack.

I hear the History Channel was cancelled…too many repeats

Sadly for Al, many have not given up their TV. Occasionally, my remote ends up pointing at the History Channel. I was watching the history of Napoleon and his disastrous retreat from the frozen Russian tundra in December of 1812. I heard it was cold because of a strange epoch called the Little Ice Age or LIA.

You see, the LIA began in 1250 and lasted to 1850.

A 600 year's Ice Age. Just 157 years ago. WOW! Who woulda thought? I didn't catch that on CNN.

Professors dumped on Al so much, he had to take out a permit as a landfill.

While some scientists inexplicably side with Gore in blaming the current earth population for future dooms and gloom, many experts dissent. Even I know the industrial revolution and its' epidemic of pollutants and ozone eating Freon and Co2 came after the entire world's cooling and warming history.

Of course there's ample evidence that man made Co2 does NOT create global warming.

Paleoclimatologist Professor Tim Patterson explained when Co2 levels were 10 times more than they are today some 450 million years ago, the earths' temperatures were the coldest than at any time in the last 1/2 billion years.

Professor Bob Carter of Marine Geophysical Lab at James Cook University, Australia, used the words "pathetic," "weak," and "circumstantial" to describe Al's "Inconvenient Truth."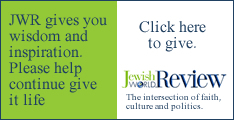 Our fabulous and fair UN has declared man half as much responsible for global warming as Al has accused him of.

However, the pressure not to contradict Al Gores' hot flashes has brainwashed some in the senate that believe free speech ends with Al Gore's nutty theories. Senators Snowe and Rockefeller have demanded Exxon Mobil cease and desist in funding any scientist with a view contrary to Al Gore and the rest of the weathery nuts.

This may be far-fetched, but I believe Al Gore has an ulterior motive for wanting us to believe we're in for a scorching.

History has a way of burning off the fog of propaganda.

You see, in 1816, 34 years before the end of the LIA, a young woman named Mary Shelley took a June vacation to Lake Geneva She was hoping to get a lot of R&R outside on the water and shore.

Those 12 months were notorious as the "year without a summer." The people Mary was with decided to stay warm indoors and have a ghost writing contest. One guest, Dr. John Polidori came up with The Vampyire, later used by Bram Stoker to create the modern shocker.

Mary could think of nothing.

However, in the middle of the night of that wintry summer, she had what she called a walking dream where the story of "Frankenstein" played before her eyes.

Other than the obvious physical similarities between them, if you Google Al Gore with Shelley and Frankenstein, you find 677,000 hits…coincidence?

"24 cans of beer in a case, 24 hours in a day…coincidence?" (Steven Wright.) Methinks not.

There is as much evidence that Al Gore is the Great, Great, Great grandson of Frankenstein as is the global warming "truth" frothing from his mouth.

So, I ask. Is Al Gore interested in so-called Global Warming? Or is it a deke to hide his real identity and its' cause, the 600 year Little Ice Age from which Al's spiritual forbears, if not literal ones came from.

In fact, according to the UN, the most devastating effect on the environment is caused not by planes, SUVS, or Co2. What's more harmful?

Cow manure.

That brings us back to Al Gore. Even Frankenstein couldn't overcome the wrath of the pitchfork wielding villagers.

Al Gore has been deemed irrelevant by something a little lower on the food chain: fertilizer, better known in popular vernacular as bullsh-t.
Every weekday JewishWorldReview.com publishes what many in in the media and Washington consider "must-reading". Sign up for the daily JWR update. It's free. Just click here.
JWR contributor Dave Weinbaum, originally from Chicago, is a businessman, writer and part-time stand-up comic. He resides in a Midwest red state. Comment by clicking here.
© 2005, Dave Weinbaum