<!- end inthis -->
Jewish World Review Dec. 6, 2006 / 15 Kislev, 5767
Run like a lib, govern like a Bush
By Dave Weinbaum
http://www.JewishWorldReview.com | Elections are like Mistletoe. Ya get under 'em and you gotta kiss who's already there.

Dems promised in exchange for our votes to:
Impeach Bush
Cut and run Murtha style.
Enact ALL 9/11 committee recommendations.
Impeach Bush.
Bring back the draft.
Raise taxes.
Impeach Cheney.
Amend the Constitution to include a Terrorists Bill of Rights by trying them in American courts defended by American lawyers instead of military tribunals like was done in previous wars. The anti-USA ACLU is licking its collective chops.
Rid the country of that nasty NSA wiretap of terrorists, lest we make Bush look like he's been effective at warding off ALL ATTACKS SINCE 9/11/2001 on American soil.
Impeach Bush.

Elections humble what power corrupts.

Okay, so Dems won with leading the fanatics in a fantasy of Lib ecstasy. That particular dream of watching Bush, Cheney, Condi, Rummy, Rove, Card and Bolton perp walked in cuffs down the White House front lawn wasn't very realistic anyway, was it?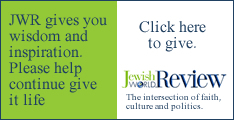 Getting to the peak is one thing. Before you can fly off you have to check your bearings, fuel, wings and resistance. Reality and political logic seem to have set in.
Impeaching the President? Dropped quicker than new Senator Webb's intended left hook to the President's jaw.
Rangel's daffy draft dredge? He was last seen with his pie hole duct taped, on his way to Cheney's old office. Heard Nancy had to use two rolls.
Link up the Bush Administration to a chain gang in Alabama? Except for soon to be acquitted or pardoned Libby, not even an indictment, much less a conviction.
9/11 recs? Buried lower than John Kerry's presidential chances.
Cut and run? Carl Levin now "listening to the generals in the field." Sound familiar? Murtha was Swift boated by his own party.
Tax increases? Dems NOW want to make a whole slew of Repub tax cuts permanent! The party of billionaire and multi millionaire leaders has realized their faux passť.
The terrorist bill of rights and NSA/ Patriot Act are still up in the air, but give the Libs a chance. The next election isn't for almost 2 years!



The nutty left must be livid!


Never kiss a woman with botoxed lips, unless you're carrying the antidope


I consulted Democratic meeting facilitator, Oprah Seed, on what all this meant. She believes that the Dems are getting smart.


Pelosi, Reid, Schumer, and Emmanuel, played their cards to power via a hate Bush, wrong war, Repubs are corrupt hand. The flop paired up with the voters desires. The Repubs, all in, folded like a cheap towel.


Now in control, Dems seem to be acknowledging we are at war and if it wasn't Iraq, it'd be somewhere over "there", that Bush isn't running in '08, and they have as much of a corrupt mess to clean up of their own congressmen before the next election cycle.


They ran to the left and are governing to the center. Clinton did the exact opposite, at least until he lost both houses in '94.


Could it be the Dems plan to STAY in power?


As Oprah said, the way to find the politician in a snowball fight is to look for the one throwing curveballs.


Let's see how long their arms last, before their Lib money managers pull 'em for a true southpaw.

Every weekday JewishWorldReview.com publishes what many in in the media and Washington consider "must-reading". Sign up for the daily JWR update. It's free. Just click here.

JWR contributor Dave Weinbaum, originally from Chicago, is a businessman, writer and part-time stand-up comic. He resides in a Midwest red state. Comment by clicking here.










© 2005, Dave Weinbaum
Columnists
Toons
Lifestyles