<!- end inthis -->
Jewish World Review June 30, 2006 / 4 Tamuz, 5766
Lib Law
By Dave Weinbaum
http://www.JewishWorldReview.com | By virtue of their inability to win elections, Libs have decided to go the route of Miller Lite's "Man Law" ads to regain power. Instead of Burt Reynolds and various football players, wrestlers and an occasional male geek, George Soros has put his considerable resources to work to make Moveon.org the sponsor.

Michael Moore (almost Burt's twin) has been anointed chairman. ALGORE, Kerry, Bill and Hill, Patricia Ireland, Jack Murtha, Harry Reid, Oprah, and Teddy Kennedy fill out the cast on a rotating basis. Hey, you can only keep Teddy sober for so long.

Writing the Lib Laws in a ledger twice as big as the Man Law book is none other than the Queen of Libs for the last few centuries, White House Press phenom, Helen Thomas.

Skew the vote! A nod and all knowing glance from her majesty is all that's necessary to enact new and progressive…. Lib Laws.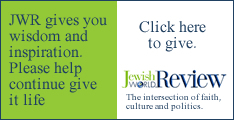 First commercials are in the making. Listen up conservative maggots:
It's a liberal's exclusive right to be a hypocrite.
Any reference to George Bush without the word(s) dumb, chimp, stupid, liar, idiot, or any combination thereof, in the same sentence will be stricken from the press.
Any Lib male can grope, talk dirty, fondle, and fornicate with any female employee, intern, or mourning widow, as long as he stands for her right to kill fetuses that would inconvenience women in their quest for unfettered happiness.
Taxes on the rich (anyone with more than $25,000 gross) will be raised for the specific purpose of keeping Al Franken and Air America off the streets. Work on a law to make listening to Al compulsory is in committee, but at the moment is considered cruel and unusual punishment…even for conservatives.
All Ann Coulter books will be confiscated, piled in front of the Jersey Widows on the WTC site, doused with 1000 $4 gallons of gas and flamed by Cindy Sheehan in a cloud of smoke that spells out, "THANK YOU OSAMA, WE KNOW IT WAS REALLY BUSH'S FAULT!" ALGORE will excuse the addition to Global warming for the sake of a kinder Liberal earth. After all, there is one humongous load of Coulter books out there!
Along with the widows, no one shall be allowed to challenge any liberal victim, war veteran, car drowning suspect, 85 year old female White House Correspondent, tenured professors that use the classroom as a political bully pulpit, any politician to the left of Sean Hannity, or any irate postal worker.
Above all else we shall defend to our death a woman's choice to kill her "fetus" right up to the moment of birth. Referring to the tissue as a "child" will be a felony.
Fox News will be restricted to a fair and balanced schedule of public denouncements of its previous rightwing views.
Mandatory blood tests for Supreme Court Nominees. Those with red blood will be dismissed without a vote. Those judges bleeding blue will be automatically confirmed.
All quotes from Liberals, supporting Clinton, and then Bush, from removing Saddaam from power, will be destroyed and never referred to again. Everyone knows they were based on Bush lies, even back in the Clinton administration.
Michael Moore will be appointed permanent UN General Secretary, because he knows all too well that Americans are the "stupidest people on the face of the earth" and need leadership from more enlightened countries, like Syria, North Korea, and Sudan.

Lib Laws, like other decrees, must have consequences for the criminals that choose to disobey them.

Punishments include listening to long speeches about the importance of consistent public statements from John Kerry, and the refreshing truth of how Republicans can redeem their souls by expelling their devils from Dr. Reverend Howie Dean. ALGORE will preach how to grow their diminished brains using discarded child fetuses' stem cells.

These castigations will be enacted by the slight nod of that Lib Goddess, Queen Thomas.

Don't say I didn't warn you.
Every weekday JewishWorldReview.com publishes what many in in the media and Washington consider "must-reading". Sign up for the daily JWR update. It's free. Just click here.
JWR contributor Dave Weinbaum, originally from Chicago, is a businessman, writer and part-time stand-up comic. He resides in a Midwest red state. Comment by clicking here.
© 2005, Dave Weinbaum
Columnists
Toons
Lifestyles