Jewish World Review May 26, 2006 / 28 Iyar, 5766
They never had a day
By Dave Weinbaum
http://www.JewishWorldReview.com | It's post Mother's Day. I write this after visiting all my businesses demanding a gift…or at least a card from my employees. When they queried as to the reason, I responded by reminding them that they've been calling me a Mother all year.

Soon it will be Memorial Day, followed by Father's Day, Independence Day and Labor Day.

I mean our nation even celebrates the tanning habits of a rodent: Groundhog Day.

Black Americans have their own month!

Seems we've "Dayed" ourselves into so many retail and travel "events" that it's a sure fire way of growing our economy. If we want business to keep going, Congress needs to pass a law that enacts 2 more celebrations of some deserving person, place, historical moment, or body part annually.

Run out of days? No problem!

We'll double and triple up if necessary. Can proctologist or manicurist day be in our future?

If you can't be a star, be the wind dispersing its' cloud cover

As an American in deep support of my countries' economy, I feel it's my patriotic duty to suggest several more celebrations so we can spend more of our take-home pay on feel-good tripe.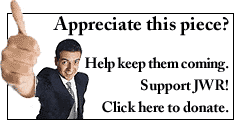 This could be as effective as the Fed lowering interest rates.
Space Adventurer Day-I applied to NASA to become an astronaut, but they ran out of space.
Rodney Dangerfield Respect Day-I come from a neighborhood so tough; we used .38 specials as toenail clippers.
School Teacher Day-I avoided getting expelled from the 3rd grade. I pled elementary insanity.
Corrupt politician Day-How can you tell a politician in a snowball fight? He's the one throwing curveballs.
ALGORE Internet Founder Day-I tried having sex online, but the mouse kept getting in the way.
Sanitation Engineer Day-Yesterday my wife raced behind the garbage truck shouting, "Am I too late for the trash?" The driver yelled back, "No, jump in!"
Musician's Day-I tried out for violin in high school, but only made it to the 3rd string.

You get the idea.

I intend to copy these brilliant retail enhancing schemes to President Bush, Senate Leader Frist, and House Speaker Hastert.

If they like the plan, maybe I'll get my own day.

Call it whatever you like.

Just send golf balls….lots of them!
Every weekday JewishWorldReview.com publishes what many in in the media and Washington consider "must-reading". Sign up for the daily JWR update. It's free. Just click here.
JWR contributor Dave Weinbaum, originally from Chicago, is a businessman, writer and part-time stand-up comic. He resides in a Midwest red state. Comment by clicking here.
© 2005, Dave Weinbaum