Jewish World Review April 30, 2010 / 16 Iyar 5770
Sorry Charlie, lovable losers are still losers
By Dave Weinbaum





http://www.JewishWorldReview.com | Last week, Pulitzer Prize Award winner, celebrated disease-discovering psychiatrist, influential political columnist, commentator and fellow JWR pundit (couldn't help but squeeze that in,) Charles Krauthammer ironically wrote on the "Joys of Losing." Krauthammer's model? His dysfunctional love for the Washington Nationals. The current Capitol pro baseball posers called the Nationals, like Charles, were schooled in Montreal and were known as the Expos.

Maybe an early indication of Krauthammer's lust for losers was his stint working for Jimmy Carter and Walter Mondale in the early 80's.

While every man is free to love losers, I feel compelled to take issue with Charles.

Full disclosure: Due to my brother-in-law's affiliation with Fox News in DC, I've talked with Charles on several occasions. Last year Charles graciously invited my wife, sons and me to a National's game. The only thing preventing this amazing (yawn) experience was a dinner date I had arranged with my daughter Amy, a DC resident.

I wanted to go to the game just to pick Charles' huge cranium. Then maybe I could enlighten him out on what goes on outside the beltway, where most of us tax-paying suckers and Tea Partiers reside.

Another time—-

Anyone can have a bad millennium

I admit to being defensive about the lovable loser issue.

My own experience was my boyhood addiction for the Chicago Cubs. My heroes were Ernie "Let's Play Two" Banks, Billy Williams, Ron Santo, Fergie Jenkins, Moe Drabowsky and scores of others. Heck, I vaguely remember the Rifle Man, Chuck Connors, who had a brief stint at first base for the bear babes.

This compulsion is taken to the grave by most Cub fans in Chicago or wherever they wander. They delude themselves into believing that loyalty is a one-way street.

One of the highlights of my youth was when I was waiting to cross East Prairie Street which separated Skokie and Evanston . A car rumbled by with a big jolly man waving at me like he was my favorite uncle. Jack Brickhouse, legendary Cub announcer, chief fan and enabler of the sorry Cubbies became the highlight of my life.

Fool me once, shame on me. Fool me forever — TOTAL shame on me

I'm not buying it.

In my opinion, under the Wrigleys the no-lights Cubs were too cheap to win. Then with the dwindling assets of the Trib, they were too stupid to put together a champ.

When they get close to winning a pennant something always happens. The owner of the Billy Goat Tavern was thrown out of a 1945 Cubs World Series game (65 years ago) because his horned pet was stinking up the joint. Witnesses claim he cursed the Cubs by proclaiming they would never win the series again. So far—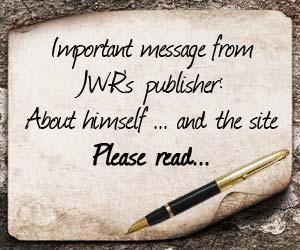 The most recent curse came in the 2003 National League Championship series. The Cubs, ahead of the Marlins three to zip in the series, were winning the fourth game 3-2. It looked like a lock. Then Steve Bartman, lifelong Cub fan, deflected a foul ball that could have been easily caught by Cub left fielder, Moises Alou. The Cubs should have been a shoe-in for the World Series. Instead, they blew the game and the series. Bartman may STILL be in hiding. He's rumored to be on the lam with author and Muslim critic Salman Rushdie.

Ex-Cub, two time all star, and four times World Series winner (Yankees and Oakland ,) Ken Holtzman had an interesting, sensitive take on the plight of the Cubbies. Opining as to the reason the cubs lost the 2003 series, Kenny summed it up with two words. "THEY SUCK !!"

While it's important to win, it's imperative to compete

Since I've lived in the St. Louis area, I've been to countless Redbird playoff games and five World Series, two of them bringing home the championship. In contrast to the Cubs, I find an effective ownership, good farm teams and the excellent field coaching of managers like Red Schoendienst, Whitey Herzog and Tony LaRussa.

This year is no exception. Their line-up is killer, defense good, and pitching more than adequate.

I couldn't take it if they suddenly decided to stop improving their product and foist it amongst their customers as the Cubbies and Nats have. As it is, the Cards draw more per capita of possible fans than anyone.

Back to Charles and his Lovable Loser Syndrome:

What's next; hugging Hugo? Adoring Ahmadinejad? Fidelity with Fidel? Dare I say it? Busting out for Barry?

One thing I have to ask Charles if I ever see him again. "You grew up in Montreal . Didn't you identify with the hockey Canadians, the NY Yankees of the NHL?"

If I ever interact with Charles again, he'll probably diagnose me as a hockey puck and send me on my way.
Every weekday JewishWorldReview.com publishes what many in the media and Washington consider "must-reading". Sign up for the daily JWR update. It's free. Just click here.
JWR contributor Dave Weinbaum hosts DaveWeinbaum.com. He is a businessman, writer and part-time stand-up comic and resides in a Midwest red state. Comment by clicking here.
© 2009, Dave Weinbaum