Jewish World Review April 23, 2010 / 9 Iyar 5770
Barack Obama needs you to fail
By Dave Weinbaum





http://www.JewishWorldReview.com | Who doesn't remember Rush Limbaugh's explosive statement at the beginning of President Obama's reign? The press Limbaugh received was universally vicious. Rush asked, who in the leftist media wanted Bush to succeed? Comedienne, Wanda Sykes, that great intellect on the left, opined she wanted Limbaugh's kidneys to fail.

The dirty little secret is out. President Barack Hussein Obama needs you to fail in order to accomplish his Regressive/Socialist agenda. Whatever Dear Leader deems a failure is fair game for government takeover, even though he and his cohorts brought most of it about. The system cannot withstand all this failure, thus Barack kills our freedom and takes over, just as he's been doing.

After all, he "saved" the:
Car industry by taking over GM and Chrysler caused by a failure of management to control leftist unions. Much of GM was given to these unions. " HC business by a grabbing 1/6th of the economy, based on his victimization of those without insurance, demonizing doctors, big pharmas and insurance companies.
Grabbed the student loan biz by including it in the Obamacare bill, debate- free and virtually unknown.
Took over and closed banks and insurance companies under the guise of saving an economy he personally helped tank.
Unemployed forever--killing incentives to get jobs or be unrealistically picky by permanently having the state pay them to be jobless.
Energy business by going demonizing coal and oil. He'll be replacing these with windmills, solar panels, and white paint. That'll ruin both business and residences with spiking utility rip-offs.

Obama and the SEC set up Goldman Sachs as a faux whipping boy to soften the left's sworn enemy, capitalism, into capitulation. That way Dear Leader will become the BB (BIG BOSS), firing and hiring, liquidating assets, stealing from stockholder owners. How phony this ruse is, seeing as Goldman Sachs gave Dear Leader nearly a million in contributions. After the financial legislative takeover is passed, GS will get off with a slap on the wrist.

Who shall be left to contribute or speak kindly of an Obama opponent? Who will be left to protest our destruction?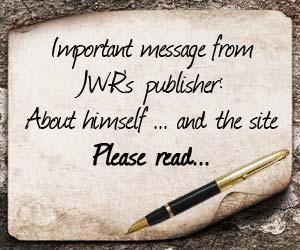 Lest you think you're the only ones Dear Leader is picking on, you can feel comfort in your shared misery with a lot of our allies:
Israel , our ally for 63 years, now dissed and politically quarantined as if they had some infectious disease only found in Jews.
Poland and Czechoslovakia -You don't need that missile system to protect you from those friendly Soviets, do you now!?
Iranian, Honduran, Venezuelan, Taiwanese, Tea Partiers; any country or peoples trying to commit Democracy with freedom and liberty at the expense of a totalitarian tyranny or one in the making.
Our own soldiers--Dear Leader opts not to refer to a clear Islamist Jihadist, US Soldier Nadal, as a Muslim terrorist.
New Yorkers leading the rest of our country in wanting to prevent a show trial of 9/11 terrorist murderers off Broadway to prove to the rest of the world that " America 's chickens have come home to roost."

Bush made some authoritarian moves after 9/11 like the Patriot Act and legal water boarding of terrorists, but one never got the feeling that he was ashamed of his country or wanted it to fail.

Chavez, Castro, Stalin and Mao have nothing on Obama at this stage

The antithesis of Obama's reach is success. He wants you in that poor house. He needs you to think of yourself as a victim. It's what guided him for 20 years under the tutelage of his spiritual guide, Reverend Jeremiah "KKK" Wright. He learned resentment and revolution. Dear Leader wants to make the country over in his missing image, that of an all-knowing strict-ruling father, the one who never saw poor Barry through a fatherless childhood. The vacuum was filled with Communists and Socialists and brutal terrorists who promulgated them. Dear Leader himself said he sought them out.

The way to beat this anti-American is to succeed in spite of him, especially during the upcoming elections.

Speaking of the polls, watch out for flying disasters or conspicuous catastrophes around election time.
Every weekday JewishWorldReview.com publishes what many in the media and Washington consider "must-reading". Sign up for the daily JWR update. It's free. Just click here.
JWR contributor Dave Weinbaum hosts DaveWeinbaum.com. He is a businessman, writer and part-time stand-up comic and resides in a Midwest red state. Comment by clicking here.
© 2009, Dave Weinbaum