http://www.JewishWorldReview.com | Want an "up or down" vote? Let the people decide!

President Obama has declared a HC Jihad on the American people. His obsession to take over 1/6th of the economy is just another slice off our ever eroding Republic.

After a year and two months in office, this POTUS will be known for his incessant quadrupling of the Bush deficit, losing four million jobs and counting with a bogus-earmarked porkulus bill, a bloated unsustainable budget and a turn to government ownership and bullying this country hasn't seen since Stalin, Hitler, Mao and FDR.

That Muslim outreach ain't exactly clicking either: Must be Barack's inability to close Gitmo, as promised, that's still stokin' the hate. I guess playing the show trial card for KSM and Mirandizing the genital bomber just didn't cut it with Islamic fanatics.

Supreme Court Head Justice Roberts is threatening to boycott future SOTU addresses so he and his fellow judges don't have to face a ranting bully who is clearly wrong on the law and childishly crude in his choice of venue.

If he keeps bypassing Congress with executive orders, he may be giving the next SOTU to an empty house. This begs the question of where Nancy Pelosi will practice her aerobic jump-and-clap moves.

According to Rasmussen Polls, the President is teetering with lower and lower ratings amongst likely voters, setting a record bottom just yesterday.

Now in a last gasp effort, Dear Leader is out with his 35,678th HC speech and has given Nancy and her troupe of Dems one week to pass the Senate Bill intact. The problem is that abortion is specifically not to be funded by the House Bill and the Senate Bill doesn't prevent taxes from going to pay for them. Thus w/o a deal this skunk could be road-kill.

Ah, but these Dems---they ARE slick. But you can't fool the American people for long. They've got "House Rules Chairwoman" Louise Slaughter writing a "new" rule whereby the bill could be considered passed w/o a formal vote, to be reconciled to the Senate Bill "later."

If that happens, it's sent to the President's desk for signing, stat. Then Americans of all wages above $200,000 will be overtaxed for ten years to get five years of whatever benefit is in Obamacare. And they won't stop there. Other taxes and properties will be confiscated as they squeeze small businesses and the "wealthy" and the middle class.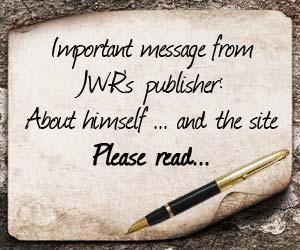 Imagine that. You buy a house, pay full payments and you can't move in for five years! Is there any wonder why America is livid!?

I couldn't fix your Toyota so I made your horn louder.

All this is being done to an America whose citizens are clearly fed up over a process where few if any know the specifics of the Senate Bill. Dems are so oblivious that Pelosi announced they ought to pass the Senate Bill so we could finally see what's in it. Even Senate Majority Whip Dick Durbin, looking for a smidgeon of credibility in his quest to become Minority Leader when Harry and other Senate Dems are replaced in November, says that premiums will go up next year. He goes on to explain that anyone who says differently is not telling the truth (Barack Hussein Obama). Hmmmm. Hmmmm. HMMMM.!.

Sadly, we have a President who is willing to break any and all rules that he railed to keep pure when he was a mere senator and presidential candidate. If the congress finally finds their cojones, without the aid of ex-Rep. Massa's tickling them, would it surprise anyone if Dear Leader dumps Obamacare on us through Executive Order?

For now, President Obama insists on an "up or down" vote on Obamacare, something that clearly needs a 60 vote majority in the Senate, by rule of law.

If that's the case, Americans should demand an "up or down" vote via early congressional and presidential elections. That way we can we can end this nightmare and go about the almost impossible job of restoring our economy, our laws and, most important, our pride.