http://www.JewishWorldReview.com | Once again Dr. Doolittle, AKA Dear Leader, has descended from the heavens to lecture us animals and in a language we can understand, blessed be the "won." And blessed be we the miserable and unwashed for the Savior to tell us what we need to do.

I don't know about you, but I was convinced by the mere sight of six white coat-clad "doctors." And unlike animal Eric Cantor who brought the actual bill to the summit, the medical six couldn't be considered a prop could they?

Don't forget the table scraps thrown at the canines, you know, the bone to "study" Republican suggestions, and then call the upcoming bill "Bipartisan."

If Obama can still find six unidentified morons to stand behind him in lab garb, that in and of itself is amazing. Having the audacity to demand Congress soil itself by going against the American people is a little out there, even for a Progressive. Did the Messiah misplace his memoirs? Let me be of assistance to the exalted Won.

On 7/12/06 Obama said, "If we want to transform the country that requires a sizeable majority." On 10/9/2007 DL lectured, "You' gotta break out of what I call the 50 plus one pattern in presidential politics. Maybe you can squeeze out a victory but then you can't govern…We are not going to pass universal healthcare with a fifty plus one strategy."

I grew up on a crocodile farm. I was an only child-eventually

When I was a little boy, I remember being in my room and playing with little toy soldiers and metal animals. I anointed myself leader of the beasts. It was easier to elect myself leader of the wild because I could make up our bilingual communication when creating logistics in beating the favored military combatants. My less developed hordes of herds always won.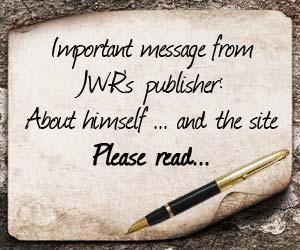 I think Obama had a similar experience growing up, only his boyhood games still obsess him. Dear Leader doesn't share the language of the common man. Maybe this well known ditty will help him break down the barrier.

To the tune of Talk to the Animals:
Dr. B. Hussein Doolittle


If I could talk to Republicans, just imagine it

Chatting to Palin in Eskimo

Imagine talking to McCain, chatting Scotty Brown

What a neat achievement high and low.


If I could talk to the animals, learn their languages

earn a conservative degree.

I'd study Cronyn and Cantor, Ryan and Newt Gingrich,

Scolia, Mitch McConnell, Hannity


I would converse in DeMint

I could curse in Rubio.

If people asked me, can you speak in Limbaughroo,

I'd say, "Of coursio, can't you?"


If I could talk to the animals, learn their languages

Think of all the things we could discuss

If I could walk with the mammals, talk with beasties,

Grunt and squeak and squawk at Tea Parties,


Then they could squeak and squawk and speak Marxist to me.

Never fool with a buffalo or be buffaloed by a fool

Not only do the majority of the 300 million American creatures hate Obamacare more each time Barack speaks, the ignorance has oozed to the left side of the aisle.

Bart Stupak (D-Michigan), in response to Dear Leader's 35th HC speech said, "If it's the proposal that the Senate passed and nothing's changed in it …(the President is) presenting in reconciliation to the House of Representatives, I'll bet you it won't even come close to passing. It'll be defeated soundly (in the House). The members not only do not like the bill, the process has been tainted and we're not going to attach our names to it."

Robert Byrd, inventor of the reconciliation process has said its use for Obamacare would be a violation of the spirit and intent of the law.

Are there a few brave Democratic Senators and Representatives with enough patriotism to stand up to this tyranny? Even participating in this fiasco is against the Constitution.

The American people are asking you to take your oath to the Constitution and your constituents in mind when you vote. Later, good or bad, we will hold you responsible for your actions.

They're coming to take you away Ha Ha!

The next time we see the President surrounded by white coats, maybe one of 'em will slip a straight-jacket over Dear Leader along with Pelosi and Reid.

If the terrorists are moved into this country won't there be a vacancy somewhere down in the Caribbean?

Now there's some hope and change us beasts would sing to.